This is an update to a previous post outlining Transport Canada's new Canadian drone piloting rules that came into effect on June 1st of 2019.
Here's what you need to know…
New Canadian Drone Piloting Rules – Legal Requirements
The new rules apply to anyone who will be operating a drone weighing between 250 grams and 25 kilograms and is flown within a pilot's visual-line-of-sight, regardless of application (fun, work or research).
All existing and potential drone pilots now have to pass an online exam, get a pilot certificate for basic or advanced operations and be at least 14 years of age.
Those wishing to pilot a drone in circumstances that fall outside of the rules of basic or advanced drone operations as mentioned above, you are required to apply and be approved for a Special Flight Operations Certificate (SFOC).
It is now mandatory to register your drone(s) individually with Transport Canada and be issued a registration number (same as with normal aircraft) which has to be clearly visible on the drone itself before you can fly.
Pilots are now required to carry a copy of their certification(s) and proof of registration (hard copy or electronic copy on a mobile device) on them at all times when operating their drone.
Associated Registration/Examination Fees
Drone Registration – $5.00
Pilot exam (Basic or Advanced operations) – $10.00
Pilot certificate — Advanced operations – $25.00
Learn how to register your drone on the Transport Canada website here and how to get certified here.
Pilot Training and Exam Preparation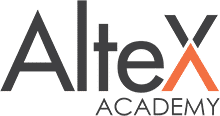 Vistek highly recommends taking a certified instruction program to prepare you for the Transport Canada test.
To make it easier, we have partnered with Canadian owned and operated AlteX Academy to provide you with a simple, affordable online learning option.
Vistek is pleased to be able to provide you an additional introductory offer promo code for 15% savings off the regular online course fee. Accessible via the link below. Offer valid until June 30th, 2019
Click here to go directly to the Vistek/Altex UAV Training Portal for more information on Transport Canada regulations, AlteX Academy's Drone Training Courses as well as other advanced level UAV training programs.
New Flight Operation Rules
When flying a drone the following rules apply:
Drone must be within line-of-sight at all times
Keep below 122 metres (400 feet) in the air
Stay a minimum distance of 30m from bystanders (excludes pilot & crew), for basic operations
Avoid emergency operations and advertised events such as:

Forest fires
Outdoor concerts
Parades

Stay away from airports and heliports

5.6 kilometres (3 nautical miles) from airport
1.9 kilometres (1 nautical mile) from heliports

Stay far away from other aircraft, including: (No specific distance listed)

Airplanes
Helicopters
Other drones
The new rules also officially make it illegal to operate a drone within 12 hours of consuming an alcoholic beverage or while under the influence of alcohol or any drug that "impairs a person's faculties to the extent that aviation safety or the safety of any person is endangered or likely to be endangered."
Interestingly, there is no formal requirement for personal liability insurance, however, the government does highly recommend buying some to make sure you are covered in case of an accident involving a person or property and your drone.
Penalties
Anyone caught breaking these rules can face fines up to a maximum of $5000 for individuals or $25,000 for businesses and/or jail time.
---
Cover Image Credit: David Henrichs on Unsplash