With very little fanfare, DJI has quietly announced their latest quadcopter, the Phantom 4 Pro v2.0.
While it features essentially the same specs as their popular Phantom 4 Pro, the 4 Pro v2.0 does offer a few minor updates that we will discuss here.
Phantom 4 Pro v2.0 Updates
Propellers
DJI claims that the newly designed quick-release propeller design will reduce prop noise by up to 60% when compared to the the 4 Pro as well as making it slightly more aerodynamic.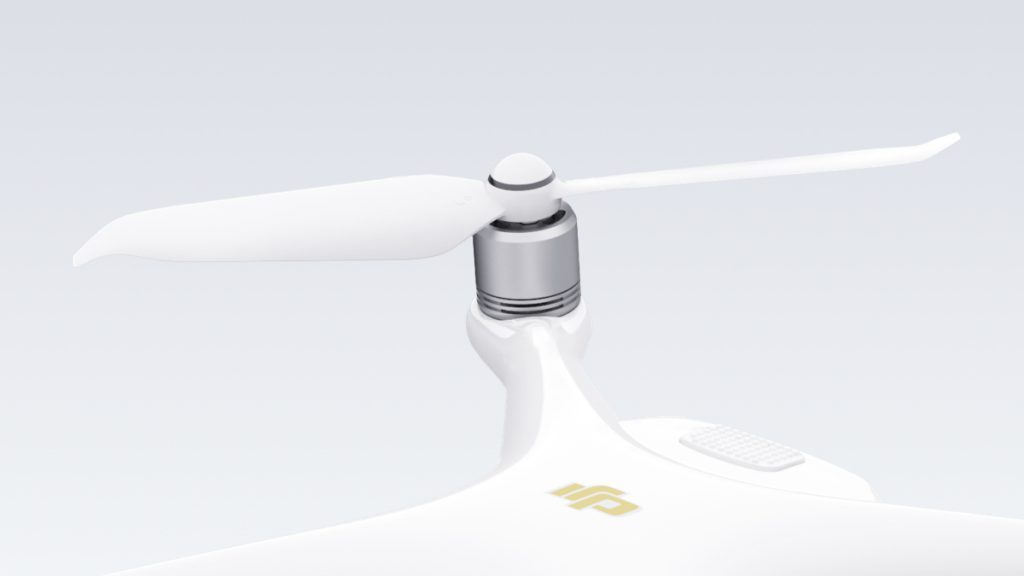 Video Transmission System/New Remote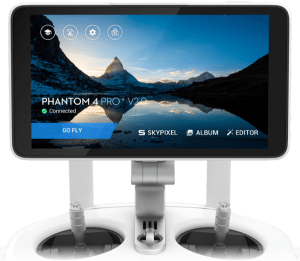 Unlike previous Phantom versions that utilize DJI's Lightbridge transmission system, the 4 Pro V2.0 features a new OcuSync HD transmission system, which provides support for automatic dual-frequency band switching and wireless connection to DJI Goggles RE.
OcuSync HD works by using time-division multiplexing technology to send control signals and receive video signal simultaneously.
When powered on, the controller automatically scans for the frequency band with the lowest interference and switches frequencies automatically to maintain clear transmissions at all times.
The remote has also been updated to include the OcuSync transmission system and wireless connection to DJI Googles allowing for First Person Visual (FPV) flight at up to 72kph when flying in S-mode (Sport-Mode).
The updated remote also features a built-in 5.5in ultra-bright screen which has the DJI Go 4 app preloaded so you won't have to use a separate mobile device.
The new remote also features and HDMI port, MicroSD slot, microphone, speaker and Wi-Fi connectivity.
---
The new Phantom 4 Pro V2.0 features an OcuSync HD transmission system, which supports automatic dual-frequency band switching and connects to DJI Goggles RE wirelessly. Like The Phantom 4 Pro and Advanced, the Phantom 4 Pro V2.0 is equipped with a 1-inch 20-megapixel sensor capable of shooting 4K/60fps video and Burst Mode stills at 14 fps. Plus, its FlightAutonomy system includes dual rear vision sensors and infrared sensing systems for a total of 5 directions of obstacle sensing and 4 directions of obstacle avoidance.
---
Sadly, you won't be able to use it with the original Phantom 4 Pro as it uses the older Lightbridge transmission system and is therefore incompatible.
Will you buy it? Well, yes and no. If you are an existing Phantom Pro 4 pilot, there probably isn't enough of a difference to warrant the upgrade as the main features remain mostly unchanged.
However, for new pilots looking to get into drone flying and were looking at the original version, the 4 Pro v2.0 offers enough new features to justify slightly extra cost to move up to the latest unit.