DJI has had a busy 2016 with the announcement of the Mavic Pro earlier this year, and more so with Tuesday's announcement of updated versions of their prosumer level Phantom series with the Phantom 4 Pro and professional level Inspire series with the massively updated Inspire 2.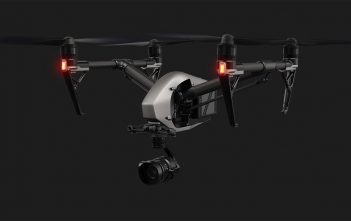 Inspire 2
When DJI introduced the Inspire 1 back in 2014, the idea was to have a product that would be appealing to both professional filmmakers and serious hobbyists alike.
Since that time, DJI has greatly expanded their consumer level offerings with their best-selling Phantom series of drones, and the need to appeal to both professional and consumer markets with one product has all but disappeared.
Thus, the newly announced Inspire 2  was designed to be aimed solely at professional filmmakers.
Tougher and more powerful than the original, the Inspire 2 features a new magnesium-aluminium body, that reduces the unit's overall weight, yet increases the stiffness of the frame.
Top speed, ceiling and battery life have also been increased so the Inspire 2 is now capable of speeds up to 108 kph (67 mph), reach heights of 5000 metres (16,400 ft) and stay in the air for up to 25 minutes at a time.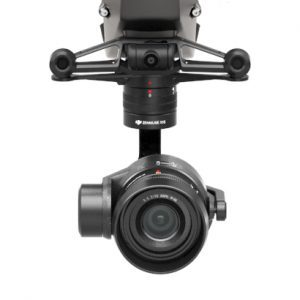 The Inspire 2 is also the first drone to feature a dual camera system and was designed for dual operators, i.e. one to pilot and one to frame/film the action with each receiving their own independent video feed.
The main camera (attached to the underside of the body by a detachable three-axis gimbal) is capable of full 360-degree rotation so that operators can capture the action in any direction.
As with the original model, the Inspire 2's legs raise up so that they won't impede the primary camera's view.
The secondary camera mounted on the front of the unit, is a simple two-axis unit that was added to allow the pilot/operator to always see where the drone is heading.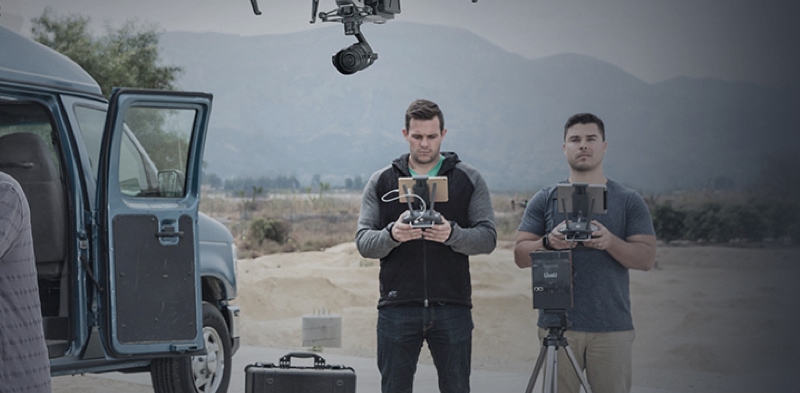 ---
DJI Inspire 2 Aircraft Frame Only Inspire 2 All-new image processing system records up to 5.2K in CinemaDNG RAW, Apple ProRes & more. Order one from Vistek today!
---
Flying solo?
Though the Inspire 2 was envisioned as a dual operator system, it's solo flight capabilities have been upgraded as well.
The Inspire 2 utilizes computer vision and autonomous navigation to make solo flying a breeze! Like the Mavic Pro and Phantom 4, DJI has placed a both visual (front and bottom) and infrared (on top) avoidance sensors around the body.
The computer vision system and automatic subject tracking also allow the operator to lock the camera onto a single subject and keep it firmly pointed at it no matter where the drone is flying.
CineCore 2.0 & Camera Options
DJI also designed a completely new image processing system called CineCore 2.0 which is able to capture CinemaDNG and Apple ProRes 5.2K video at a staggering 4.2Gbps which can be stored simultaneously on a new onboard CINESSD drive (120GB or 480GB options) and a Micro-SD card.
The Inspire 2 will be compatible with either of the new Zenmuse X4S and X5S cameras.
---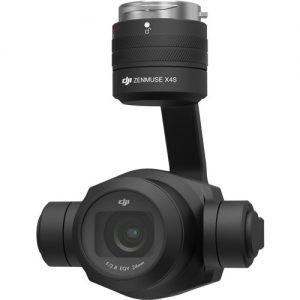 Zenmuse X4S Key Features
1-Inch sensor
8.8mm/F2.8-11 FOV 84°
20MP 11.6 Stops
Leaf Shutter
4K 60FPS
Fast AF
H.264/H.265 100Mbps
3-Axis Gimbal
---
Zenmuse X5S Key Features
Micro Four Thirds sensor
5.2K 30FPS / 4K 60FPS
20.8MP Still
12.8 Stops / 12-BIT RAW
20FPS Continuous Burst
Supports up to 8 professional lenses with focal lengths from 9mm-45mm
Compatible with new CineCore 2.0 image processing system
---
As mentioned at the beginning, the Inspire 2 isn't going to be suitable for the average consumer. If you are looking to get into the wonderful world of Drones, there are plenty of other options for you to explore.
However, if you are someone who is looking to expand your options when it comes to filmmaking and not break the bank while doing it, the Inspire 2 might just be the drone you are looking for.