The latest firmware update for the DJI Mavic 2 Pro and Zoom drones introduces Dual Remote Control Mode (introduced on the original Mavic Pro) and fixes a couple of minor issues affecting GPS information on still images and gimbal control.
If you've ever flown a drone, you know that it can be tricky to both pilot and control the camera system at the same time. But now, with the ability to connect two remotes to one aircraft using Dual Remote Control Mode, one pilot can concentrate solely on flying while the other pilot independently operates the camera system.
---
How to Use DJI Mavic Pro's Dual Remote Controller Mode
---
Primary and Secondary Controller Operation Differences (from Mavic 2 user manual)
One important thing to remember with dual pilot operations is that the primary controller will always have priority over controlling the aircraft, gimbal and camera.
Gimbal Dial

Both the primary and secondary remote controllers can control the gimbal dial, but the primary remote has priority. What this means is that if the primary is operating the gimbal dial, the secondary will have to wait at least two seconds after the primary stops controlling it before control can be reacquired.

Control Stick

Both remotes can control the orientation of the aircraft using the control sticks, but the primary will retain priority with the secondary again having to wait at least two seconds after the primary control sticks are fully released to be able to take flight control. One caveat to this is that only the primary controller is able to shut down the aircraft's motors.

Flight Mode Switch

When using dual remote controls, only the primary controller is able to switch the Flight Mode of the aircraft.

DJI GO 4 Settings

Display and parameter settings for both the primary and secondary controllers are the same in the DJI GO 4 app. However, the secondary controller can only configure the flight controller, vision system, video transmission and Intelligent Flight Battery.
Firmware Update Release Date: 2019.04.17
Aircraft Firmware: v01.00.04.00
DJI GO 4 App iOS: v4.3.16
DJI GO 4 App Android: v4.3.16
Scan the QR code below to download DJI GO 4 App on your phone.
---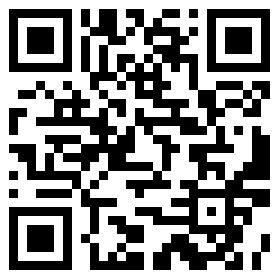 ---
What's New?
Added: Dual Remote Controller mode (requires DJI GO 4 v4.3.16 or later).
Fixed issue: in some photos, the GPS information displayed was incorrect when viewed on a computer.
Fixed issue: the gimbal acted abnormally after completing a QuickShot Rocket.
Notes:
Restart the aircraft and remote controller after the update is complete.
Please note that update may reset various main controller settings, such as the RTH altitude and the
maximum flight distance, to default settings. Before the update, take note of your preferred DJI GO 4
settings, and readjust them after the update.
If the update fails, restart aircraft, remote controller, and DJI GO 4 or DJI Assistant 2 for Mavic, and retry
---