***We do not recommend you attempt to emulate this video with your own Quadcopter. PLEASE DO NOT EMULATE THIS VIDEO WITH YOUR OWN QUADCOPTER***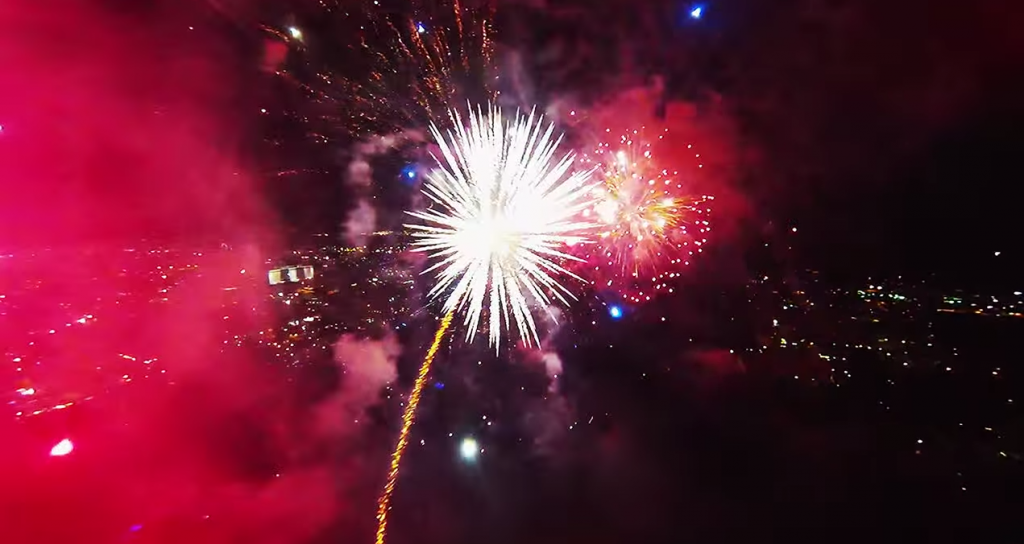 There. How was your weekend? Good? Good.
Every year, we sit back in our lawn/Muskoka/Adirondack chairs and take in a massive series of sky-borne explosions. In the case of our Neighbours to the south, national pride is celebrated via literally trying to blow up the entire sky through a fireworks display as dazzling as it is gigantic. And like every other thing we're used to seeing from a one vantage point, someone with a DJI Phantom 2 Quadcopter got the idea that it'd be SUPER COOL to film it from the opposite vantage point – cool enough to risk breaking the law (probably) and literally blowing up his equipment. Hence the following video!
Enjoy, but PLEASE DON'T SEND YOUR DRONE INTO A LARGE SERIES OF EXPLOSIONS.