The Inspire 2 wasn't the only updated product that DJI announced earlier this week, they also dropped the latest incarnation of their best-selling Phantom line, the Phantom 4 Pro.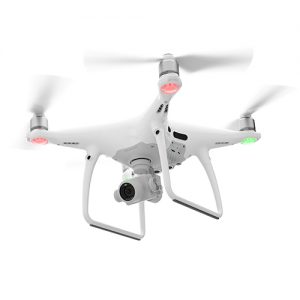 DJI Phantom 4 Pro
Based on the Phantom 4 platform released earlier this year, the Phantom 4 Pro boasts a host of improvements most notably its upgraded obstacle avoidance system, similar to the system found on the new Inspire 2 Model.
Other improvements include an upgraded camera, new titanium and magnesium alloy body construction and improvements to the remote controller including an integrated screen.
Fly with Confidence
The Phantom 4 Pro's six camera navigation system (three sets of dual vision sensors facing forward, rearward and downward respectively) means that you can now fly safely in areas where GPS signals are unavailable.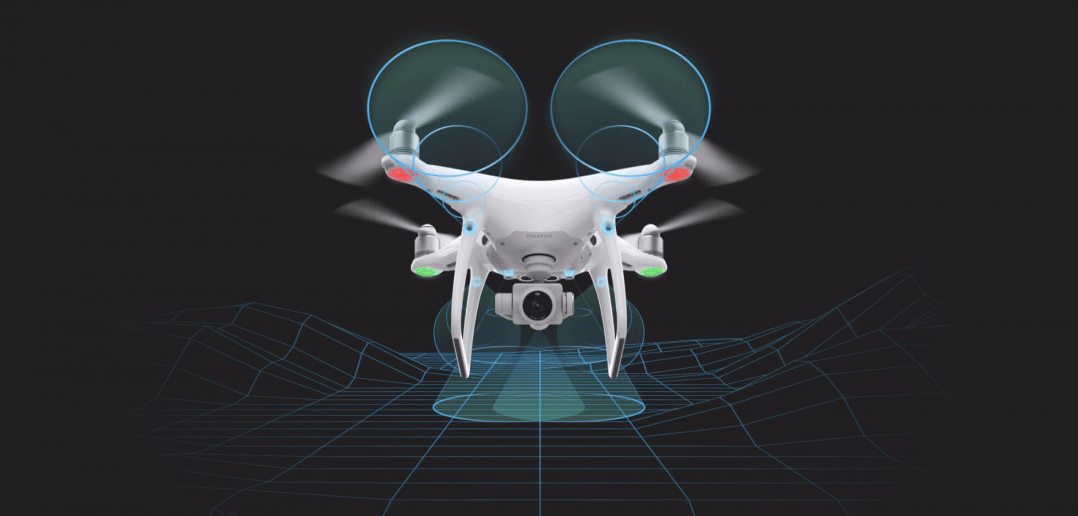 In addition to the new visual sensors, DJI added side facing infrared sensors which allow the aircraft to sense impending obstacles from five different directions. If an obstacle is detected, the four-direction avoidance system will kick in and cause the unit to either fly around it or come to halt and hover in place if necessary.
The Phantom 4 Pro is the first DJI product to make use of this infrared sensing system and they work by 3D scanning the area around the aircraft providing a much more detailed map of the surrounding area.
---
DJI Phantom 4 Pro with Standard Remote Control All-new DJI Phantom camera with 1-inch 20MP Exmor R CMOS sensor, longer flight time and smarter features. Visit Vistek for more info.
---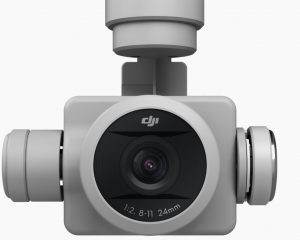 Improved camera featuring a 1-inch 20MP sensor
DJI has redesigned the onboard camera and now uses a 1-inch 20-megapixel CMOS sensor. The custom engineered lens is made up of eight elements arranged in seven groups and is the first DJI camera to incorporate a mechanical shutter that will help to reduce any rolling shutter effect.
Video processing has also been beefed up and supports H.264 4K videos at 60fps or H.265 4K at 30fps, both with a 100Mbps bitrate.
Controller with Built-in Screen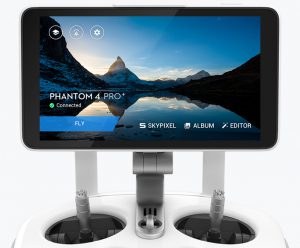 The controller has also received a big upgrade and now features a 5.5in 1080p screen and built-in DJI Go app.
Best of all? No extra mobile device required!
The Lightbridge HD video transmission system has also been improved with the addition of 5.8 GHz support.
This means that operators now have the ability to switch between frequencies (2.4 GHZ or 5.8 GHz) when interference on the lower frequency becomes too great.
The controller also features an integrated HDMI port, a Micro-CD slot, Microphone, embedded loudspeaker and WI-FI connection. This gives operators the ability to use the app to edit images on the fly (haha) and share them almost instantly.
Phantom 4 Pro Key Features:
1-inch Image Sensor
60fps
Mechanical Shutter
Dual Coding
5-Directions of Obstacle Sensing
4.3mi (7km) long-range control
30-minute Flight-time
---
If you're a filmmaker, photographer or serious hobbyist thinking about purchasing a new drone or upgrading an existing older model, there are enough big improvements with the Phantom 4 Pro over previous models (including the more recent Phantom 4) to warrant serious consideration.
---