In a splashy launch at New York's Grand Central Station, DJI announced their latest "shut up and take my money already" product, the Spark Mini Drone.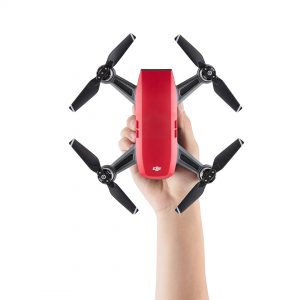 The Spark, is about the same size as a pop can when fully collapsed, making it the most portable of all of DJI's line up of personal drones.
The Spark features all of the features of it's big brother the Mavic Pro such as active track, flight autonomy, return to home and GEO System but adds some really cool new features into the mix.
Intelligent Flight Modes
Looking like something out of a Sci-Fi movie, the new Palm Control Mode utilizes what DJI calls "deep learning gesture recognition" and gives pilots the ability to control the Spark and even take photos with simple hand gestures.
Quick Launch Mode uses "FaceAware" recognition which allows you to launch and even land the Spark from the palm of your hand.
[columns]
[column size="1/2″]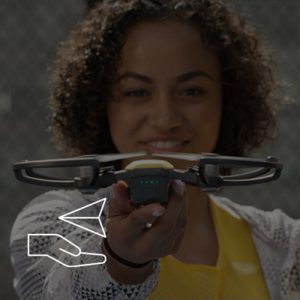 [/column]
[column size="1/2″]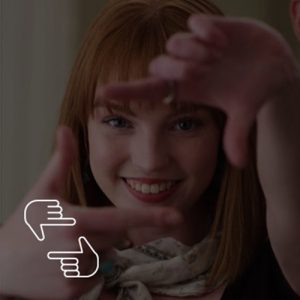 [/column]
[/columns]
Quick shot introduces four new "one tap" automated camera control movements, designed to allow you to easily create video with a more cinematic look and feel to it.

ROCKET takes the Spark straight up while keeping the camera pointed downward
DRONIE will fly backward and upward keeping the camera locked on the subject
CIRCLE will fly continuous circles around a subject
HELIX is similar to CIRCLE but flies upward while spiraling around the subject.

ActiveTrack automatically recognizes objects of different shapes and sizes and then tracks them according to what they are and how fast they move.
TapFly uses vision technology to fly in the direction of your tap or exactly where you tap while actively sensing obstacles.
---
Have we sparked your interest?
[button link="https://www.vistek.ca/marketing/brandshowcase/DJI/event/" size="large" target="new" text_color="#ffffff" color="#007ac3″]Click here for more information and pre-ordering options[/button]
Please take a moment to fill out our short one question SPARK survey
[button link="https://www.surveymonkey.com/r/djisparksurvey" size="medium" target="new" text_color="#ffffff" color="#007ac3″]Take me to the survey[/button]
---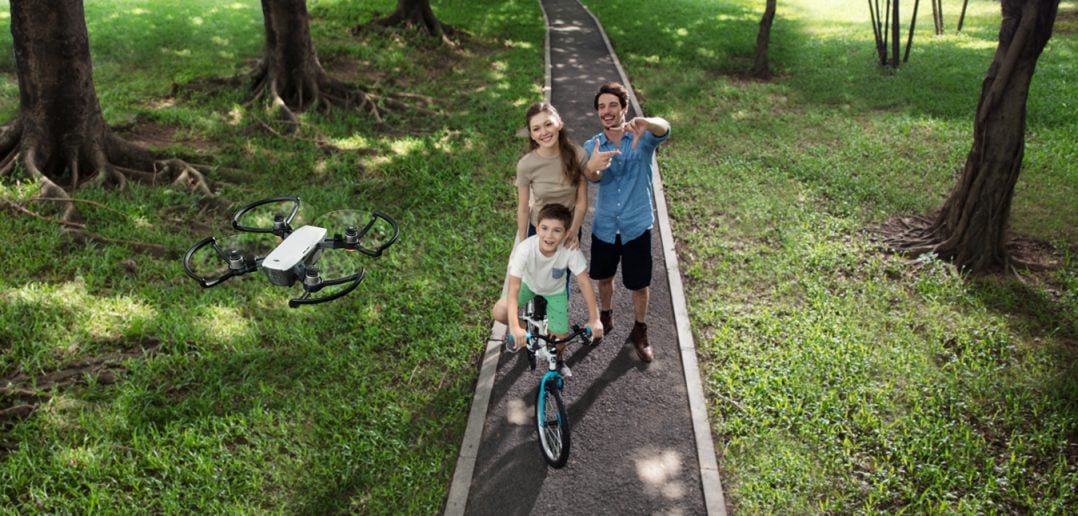 Camera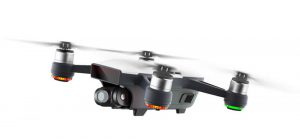 The Spark camera features a 1/2.3″ sensor (slightly larger than the one found on the iPhone 7) that is capable of capturing 12MP stills or full 1080p video at 30fps and is kept stable with a 2-axis mechanical gimbal.
The f/2.6, wide-angle lens consists of five elements arranged into a single group to be able to fit into the compact body.
DJI has introduced two new shooting modes as well. Pano mode will shoot horizontal or vertical panoramas by automatically adjusting the gimbal and heading and shallow focus which creates a "Bokeh" like effect through the use of 3D vision technology.
The DJI GO 4 app allows you to edit videos and images on the fly using automatic editing templates and filters and then upload them straight to your social media channels.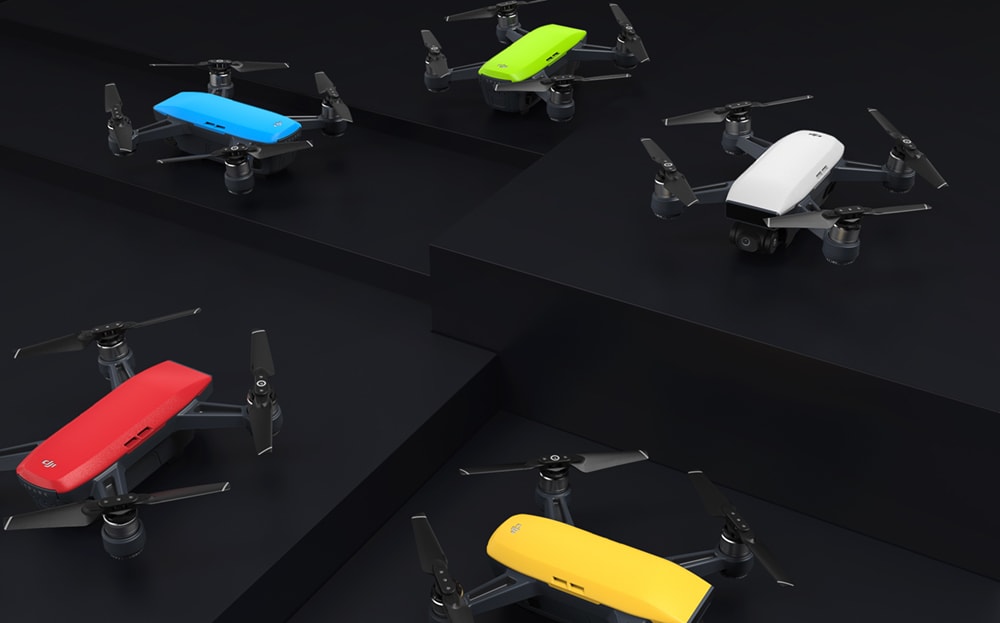 ---
---
DJI Spark Flight Performance
The Spark has a max speed of 50 kph when in sport mode and can reach an max altitude of roughly 13,000 ft. Max flight time is around 16 minutes in optimal conditions (no wind, 20 kph speed) and the Spark's effective range is around 2 kms when flying with the optional remote or 100 yards when flying via smartphone.
Final Thoughts…
Thanks to it's much lower price point and features that pretty much match the Mavic Pro, we dare say that the Spark might just become one of the best selling drones on the market.