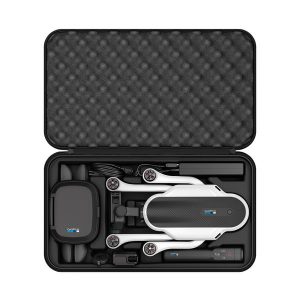 The long rumoured Karma, which GoPro is touting as an "end-to-end storytelling solution", is a Quadcopter that folds up small enough to fit in an (included) backpack.
Compatible with all HERO 4 and newly announced HERO 5 cameras, GoPro designed the Karma to be easy to use, and small enough to always take with you, no matter what activity you have planned.
---
---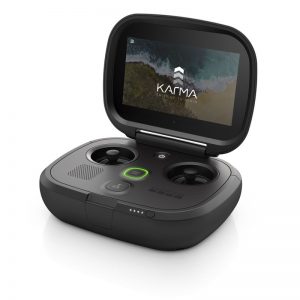 The Karma's controller features an integrated touch display that is used for setup but also lets you see what the camera is recording during flight operations.
It also features a one-button automatic takeoff and landing function and comes with built-in no-fly zones that prevent the Karma from flying into any nearby restricted areas.
It also features a fly home mode if it goes out of range, loses connection or is low on battery power.
---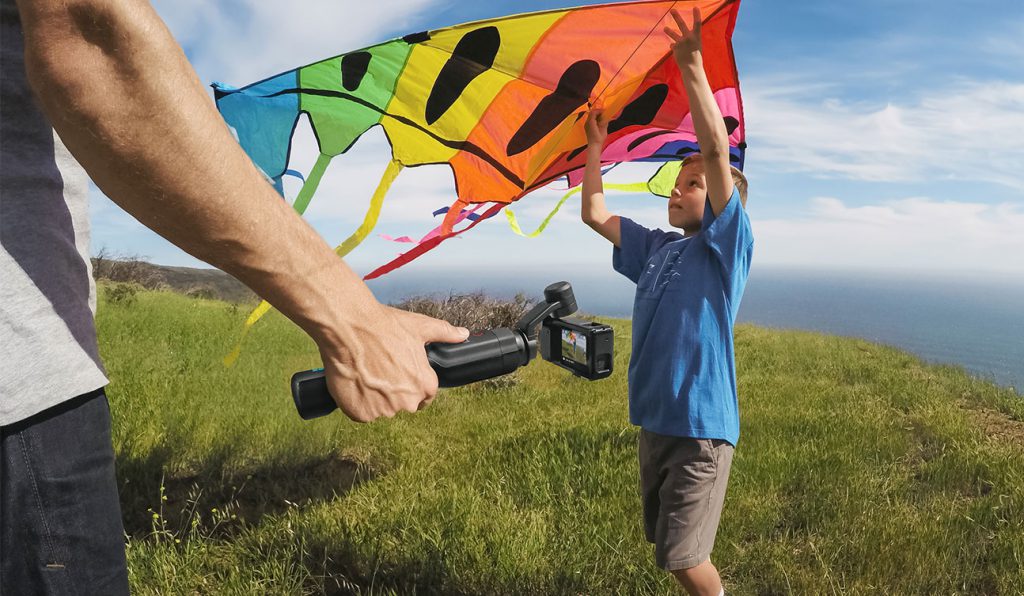 The 3-axis gimbal that holds the camera attaches at the front of the Karma rather than above or below. The gimbal is also detachable, allowing you to mount the camera on a variety of accessories, such as the included grip handle seen above.
The GoPro Karma is expected to become available in limited quantities sometime near the end of October.
GoPro Karma Quadcopter Quick Specs:
Maximum Speed – 35 mph (15 m/s)
Maximum Distance – 3280ft (1000m)
Maximum Flight Altitude – 14,500ft (4,500m)
Dimensions (Opened/No Propellers)

Length: 12in (303mm)
Width: 16.2in (411mm)
Height: 4.6in (117mm)

Dimensions (Folded/Transport)

Length: 14.4in (365.2mm)
Width: 8.8in (224.3mm)
Height: 3.5in (89.9mm)

Propeller Length – 10in (25.4cm)
Weight – 35.5oz (1006g)