The Zoom LiveTrak L-8 is a new, portable digital mixer/recorder designed for podcasters and music recording whether it be in-studio or out on location.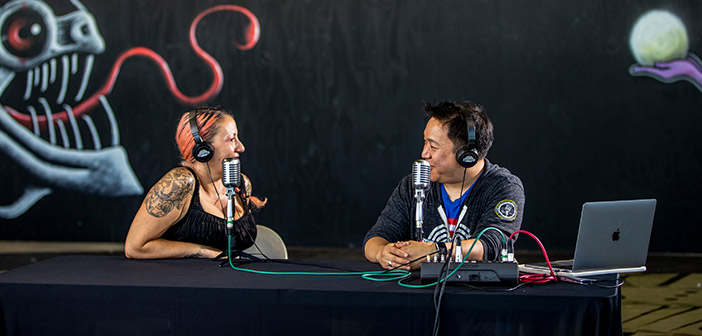 Zoom LiveTrak L-8
The L-8 combines 8 input channels and a multi-track recorder allowing for simultaneous recording of up to 12 tracks, saving them as separate input files to an SD card or computer depending on your set-up location.
The L-8 is also functions as a 12-in/4-out USB audio interface allowing for up to 4 pairs of headphones to be connected via the master output and 3 independent monitor mixes.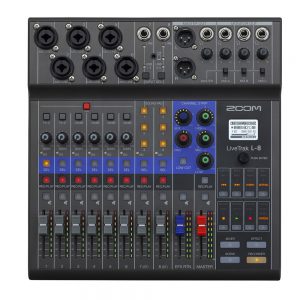 This feature allows for individual musicians, participants and performers to hear their own separate mix.
Other Features
There are 6 assignable sound pads that can be used to activate pre recorded ads, interviews, intros, jingles, sound effects, theme music and more.
The included TRRS cable allows users to connect their phones to the L-8 to accept calls from remote guests.
The L-8 also utilizes Mix-Minus functionality that automatically prevents echo and feedback when on a call.
If a smartphone's not your thing, the USB connection can route audio from popular online services such as Skype, Facetime, Hangouts or Slack.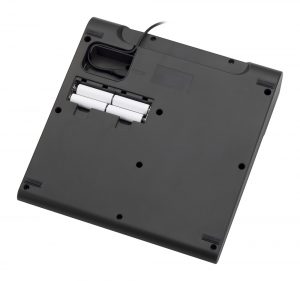 Portable Power
We all know that wall plugs aren't always easy to find when on location and to overcome this, Zoom has designed the L-8 to operate for up to 2.5 hours off of just four AA batteries.
If you are planning a longer session, you can connect a portable USB battery to the L-8 which will seamlessly switch to the AA batteries when it runs out of power.
Of course, you can always connect the L-8 to a wall plug with the included power adapter.
For availability and Canadian pricing, click the link below.
---
Podcasting, Music and Beyond Creators are evolving-and so is Zoom. LiveTrak L-8 makes it easier than ever to mix, monitor and record professional-sounding podcasts and music performances in one portable, affordable package.