Meet Benro's newest champions. No matter your gear, no matter your mission, the Quicken, Hummer & Reebok are a photographer's best friend. But let's not get wrapped up in semantics. There's only so many words we can use to describe a bag. We know this. That's why we decided to show you just how smart, roomy and versatile these bags are. We've got an interactive guide to show you all the gear you can securely pack into a Benro, so let's get to it.
Have a look at all of the gear (available at Vistek [except for the iPhone, obviously]) that fits into these bags. Hover over anything in the layout images with your mouse to find out what it is, and how to order it!
The Benro Reebok 200N Backpack
For the Reebok, we assembled everything you see above, revolving around a Canon EOS Rebel T5i. Knowing full well that you're not ONLY about to carry a camera with you, Benro has provided individual compartments That help store everything from additional lenses to memory cards to your phone. Check out our process below: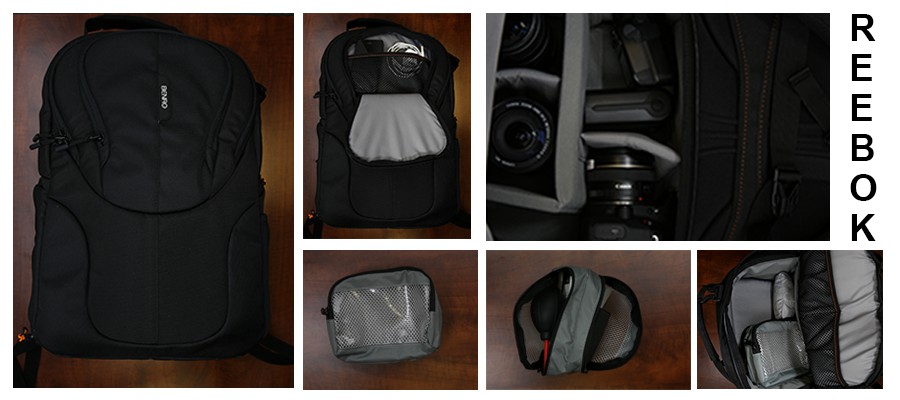 Benro Quicken 200 Sling Bag
The Quicken 200 Sling Bag has a Dual compartment design. The upper compartment is for your travel items while the lower compartment is perfect for all your shooting gear. The side-opening allows you grab your camera quickly and easily, and also provides protection to your equipment. With this quick access feature, you will never miss a moment even when you are on the move. 
Benro Hummer 100 Black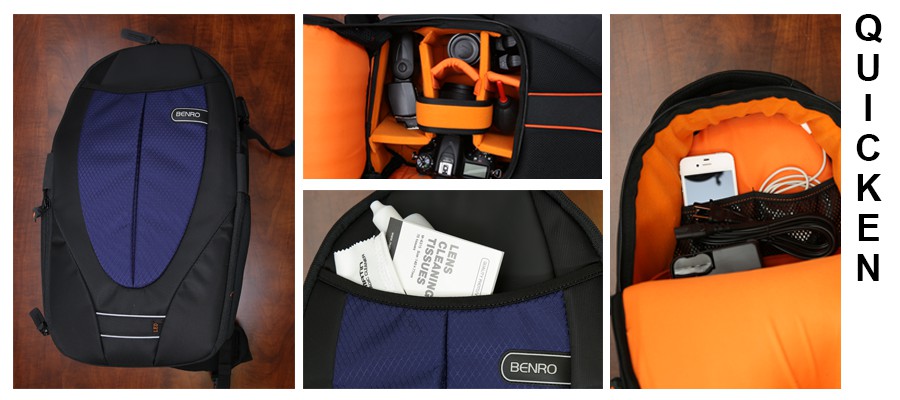 BENRO's Sturdy and light weight Hummer series backpack is specially designed for outdoor photographers; it is a perfect choice for photographers who prefer a short trip of 1-2 days. There is a specific holder design for either a hiking stick or an ice tool. The ergonomic harness system is designed for maximum ventilation and to achieve highest level of comfort. A Retractable divider offers wide choice for storing different sized camera lenses. It adopts Retro-reflecting materials on the shoulder strap which provides great safety at night. The lockable YKK zippers are fast opening and have an anti-theft function.