If you've ever invested your own precious time in pursuit of higher education, you'll know the sense of relief and exhilaration that comes when you finally put those years of study behind you. Learning is its own reward, of course, but if someone in your life is about to graduate, they deserve something extra-special to mark the occasion – and redeem all that late-night cramming. We have a few suggestions.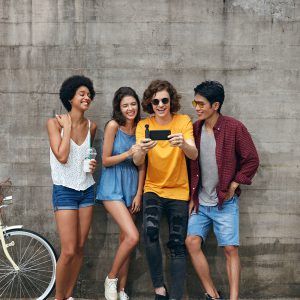 At less than five inches long and weighing about four ounces, the handheld Osmo Pocket is DJI's smallest gimbal-stabilized camera. It's literally small enough to fit in a pocket, but there's just no comparing the substantial image quality you get with it versus even the best smartphone camera. With its large 1/2.3-inch, 12-megapixel CMOS sensor, the Osmo Pocket can capture seamless cinematic 4K video at 60 frames per second. You can choose modes and adjust settings with a simple swipe of the built-in touchscreen or tap of a button – intelligent functions include ActiveTrack, Motionlapse and 3×3 Panorama. It's the perfect gift for any successful young grad who's eager to step out into the real world and capture rock-steady memories that'll last a lifetime.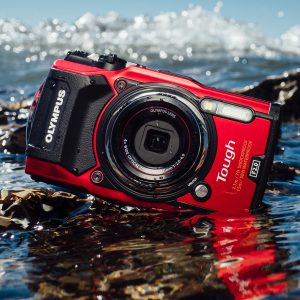 If action and adventure are on the agenda this season, we'd be hard-pressed to recommend anything other than the TG-5. It's one in a series of compact point-and-shoots Olympus tellingly calls "Tough." This model is waterproof, freezeproof, shockproof, crushproof and dustproof, and it sports dual-pane glass to prevent the f/2.0 wide-angle lens from fogging up. It also boasts built-in GPS, plus a manometer, thermometer and compass. Clearly, this camera can taking a beating, but it can also take exceptional images – including highly detailed 12-megapixel stills and Ultra HD 4K video – thanks to its sizable BSI CMOS sensor and powerful dual-quad-core TruePic VIII Processor. Nature freaks and science geeks will love the microscope mode, allowing for super-sharp macro shots of minuscule subjects as close as one centimetre from the lens.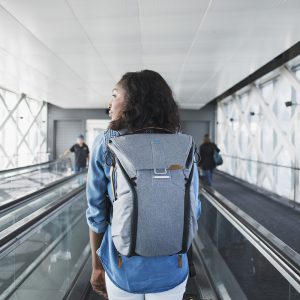 San Francisco-based Peak Design has done it again with the spacious but compact Everyday Backpack. The company is known not only for its award-winning camera bags but also its comprehensive sustainability strategy. When you give someone a gift from their Everyday line, you can rest assured that as much of it as possible was constructed from recycled or sustainable materials. Sturdy, durable and weatherproof, this backpack is built to last. It's designed to accommodate a large DSLR and up to four lenses, along with a laptop and tons of accessories. The interior's divider system helps keeps everything well organized, safely protected and easily accessible, and can be custom configured to suit your grad's unique needs and requirements. Ideal for long hikes and cross-country trips.
MeFoto Roadtrip S Carbon Fibre Tripod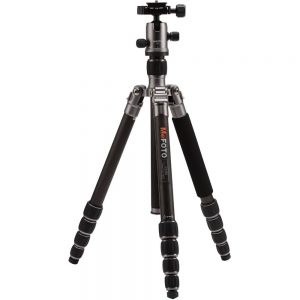 This is the perfect travel companion for anyone taking a brief celebratory break or a more extensive excursion into uncharted territory. It weighs just 1.33 kg and can handle payloads of up to 8 kg. Carbon-fibre construction makes it both lightweight and strong, plus it enhances vibration damping when shooting in tricky weather conditions. This tripod can be converted to a full-sized monopod simply by combining one of its removable legs with the centre column. Twist-lock legs and rubberized locking grips make for quick and easy setup. Folded down and stowed in the included carrying case, it fits neatly into a camera bag or airline cabin.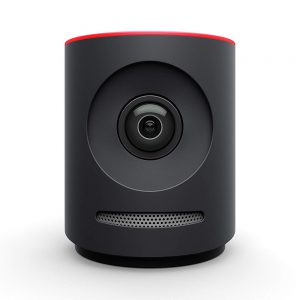 This handsome little unit houses a 12.4-megapixel Sony 4K sensor for 3840×2160 capture resolution and 1080p HD streaming, plus a 150-degree f2.0 real-glass lens and a stereo microphone. Content can be recorded straight to the device or streamed directly to a platform of choice via Ethernet, WiFi or LTE. But what really sets the Mevo Plus apart are its cool pro-level production capabilities. Using the free app, just tap your smart-device screen to cut, pinch to zoom or swipe to pan. You can also create multi-cam effects by placing up to nine squares onto the frame with a tap and then live-switch among them by touching the one you want. With that kind of creative control at someone's fingertips, this could be the stepping stone to a lucrative hobby or a promising career.
---
Cover Image Credit: Matthew T Rader on Unsplash