When Canada won its second, consecutive Olympic Gold medal for Men's Hockey, Toronto fans took to Yonge-Dundas Square to celebrate. Luckily, we were there with the Canon EOS 70D and Canon EF 24-70mm f/2.8L II USM Zoom Lens
This was more camera than I've ever dealt with myself. It was a pleasure to use, very intuitive and extremely simple to get started with right out of the box. Still being somewhat new to the world of DSLR photography, I chose to go with Auto mode. The large, spirited group environment made it a little bit difficult to play around with settings, etc. That all being said, the abundance of light made auto mode a given, as adjusting the ISO wasn't necessary.
The result was a level of photography I've never achieved before. Gorgeous, colourful, vibrant shots that bring the joy of the moment back whenever I look at them. And remember: I am NOT an experienced photographer. Now, imagine what you'll do with it.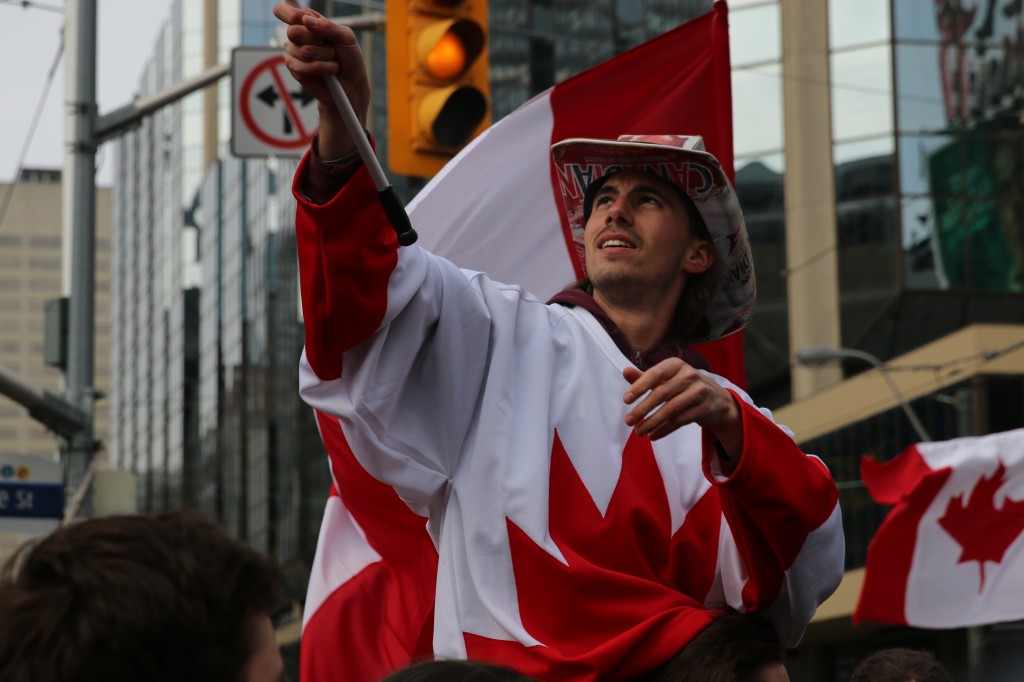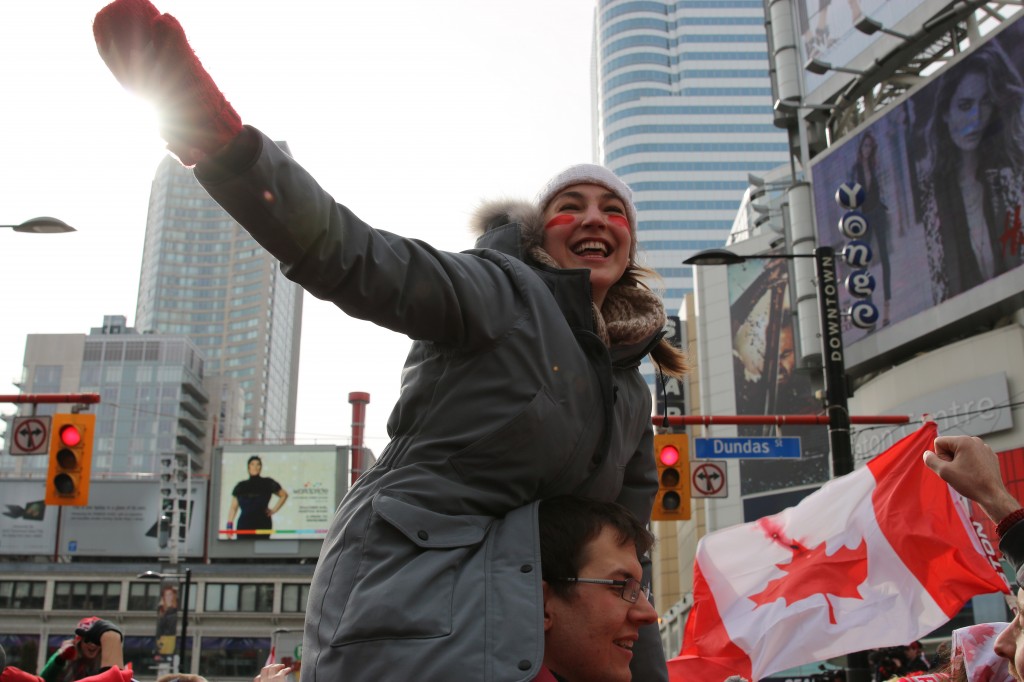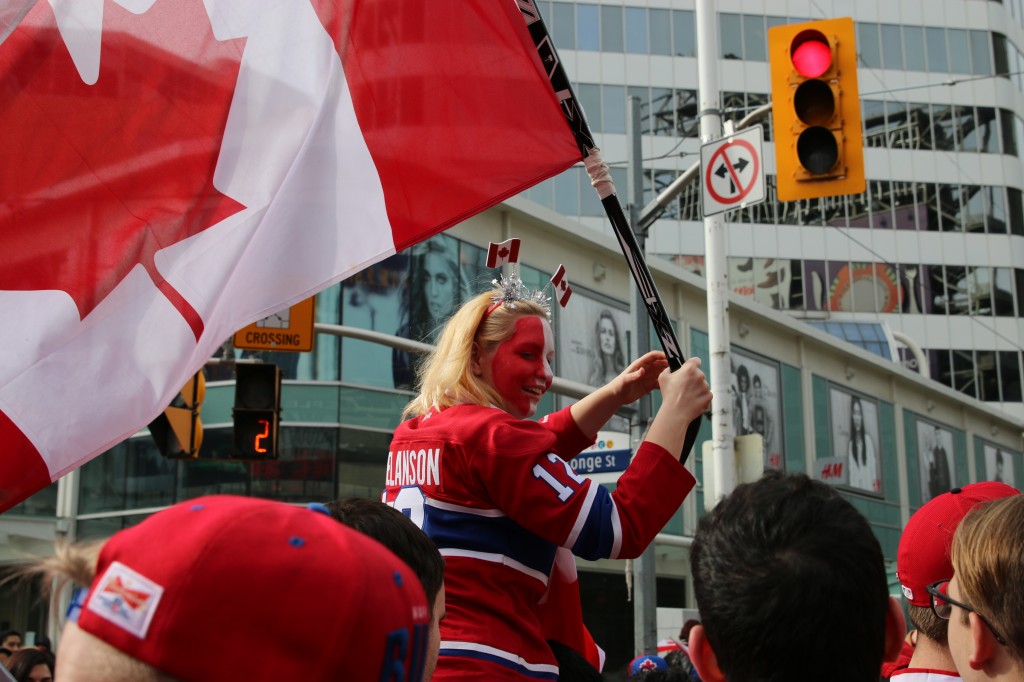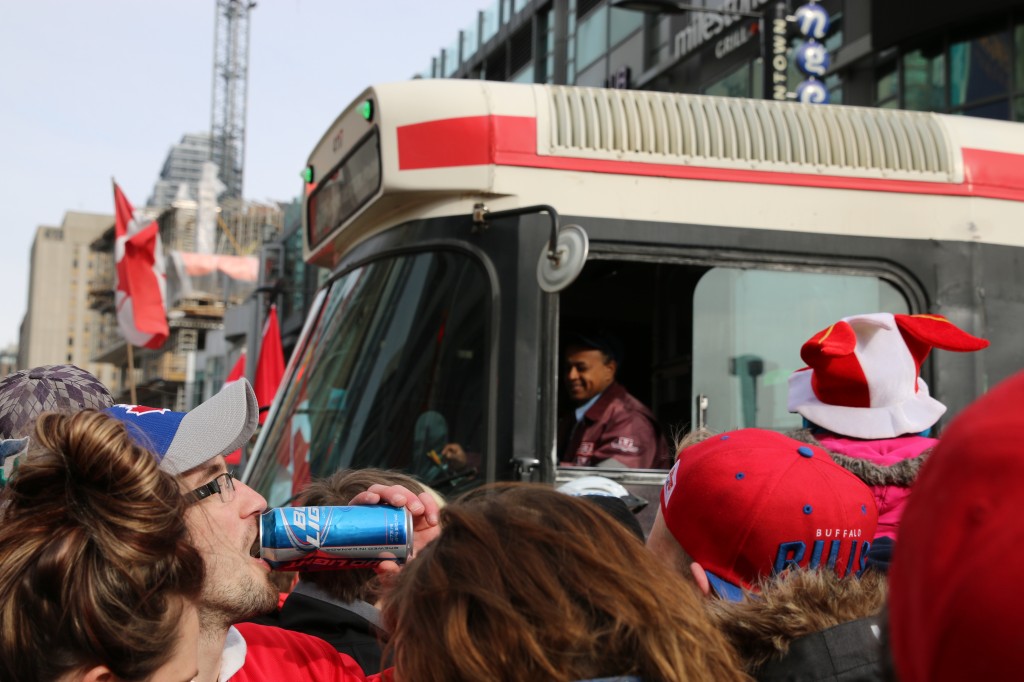 A streetcar operator slowly parts the crowd (many of them enjoying some refreshments [note: All About the Image does NOT endorse this manner of public activity]) while its operator cannot help but smile.
A Canadian Passport and a large double-double are basically the same thing.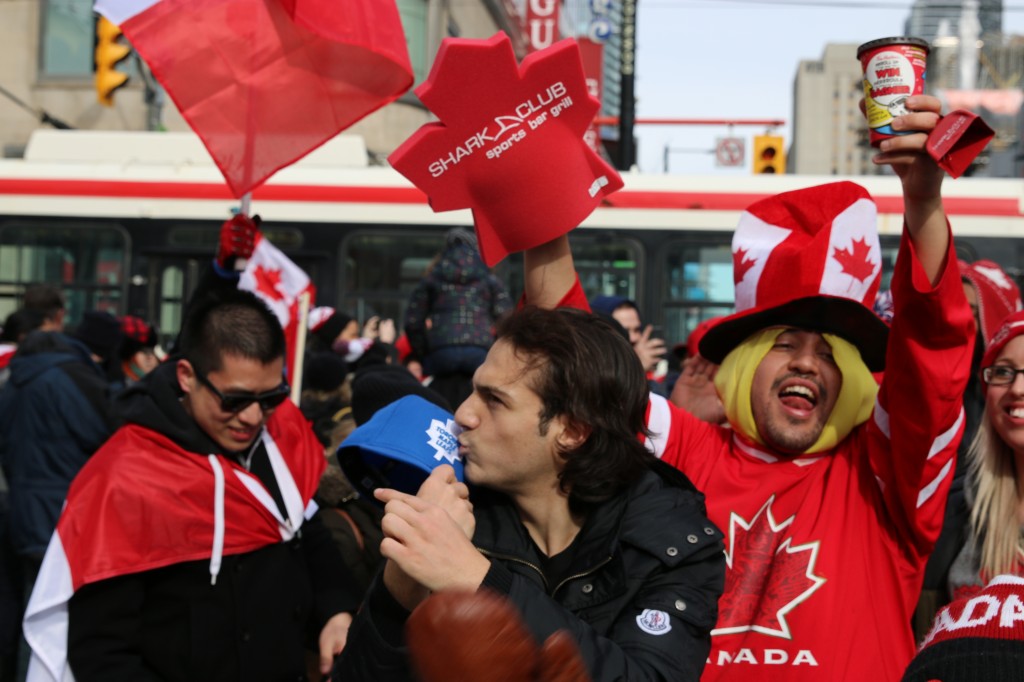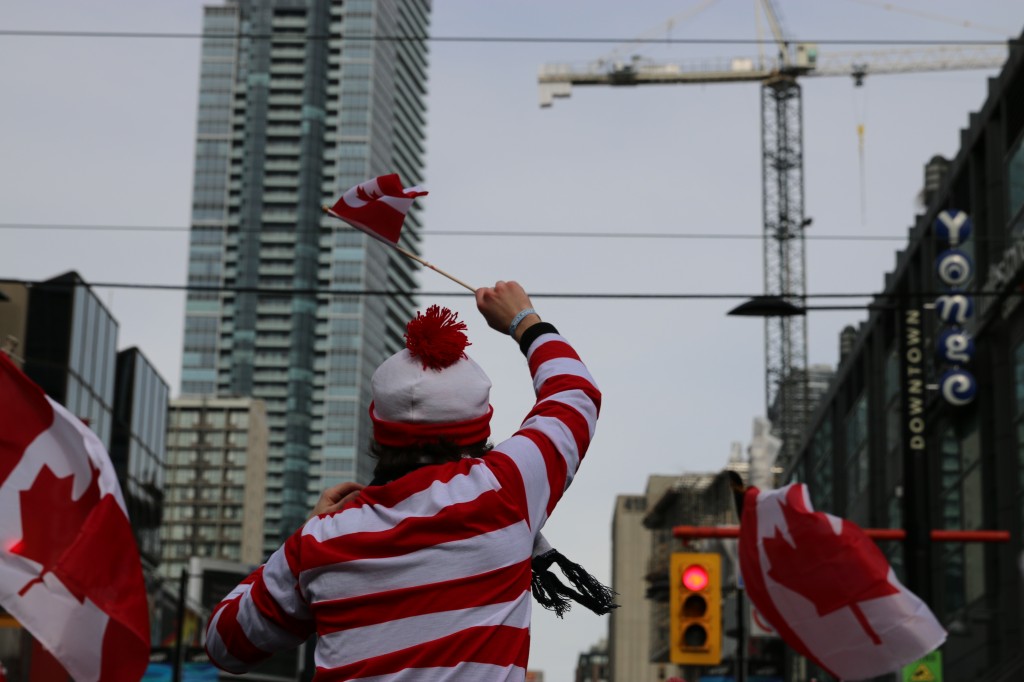 Waldo made his way out for the celebration!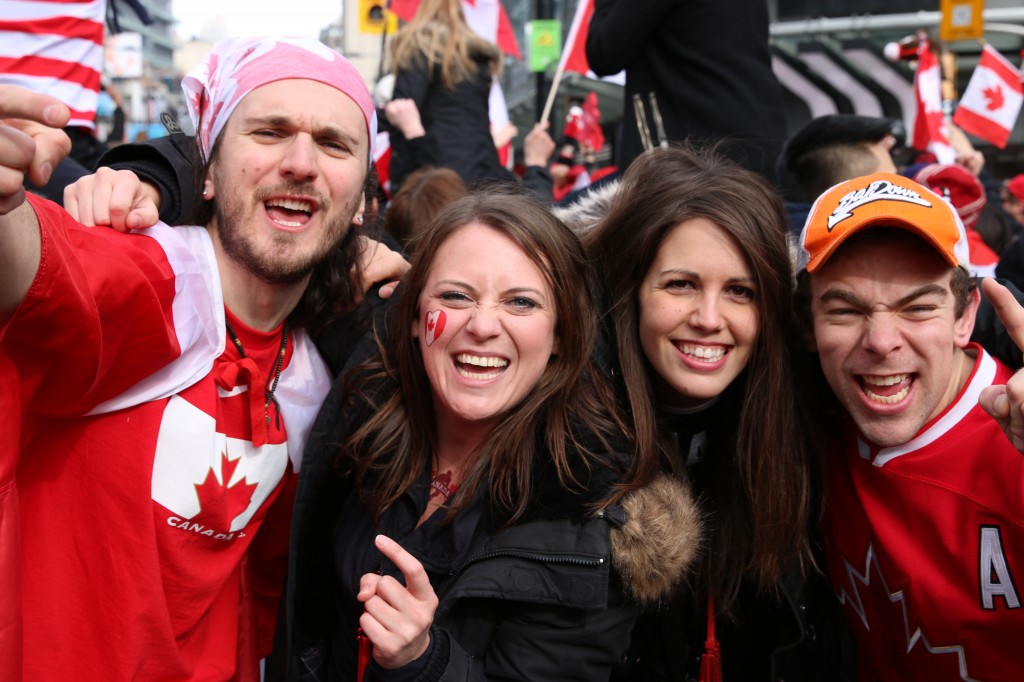 Some folks actually saw the 70D in my hand and asked me to take pictures of them. See how they mug.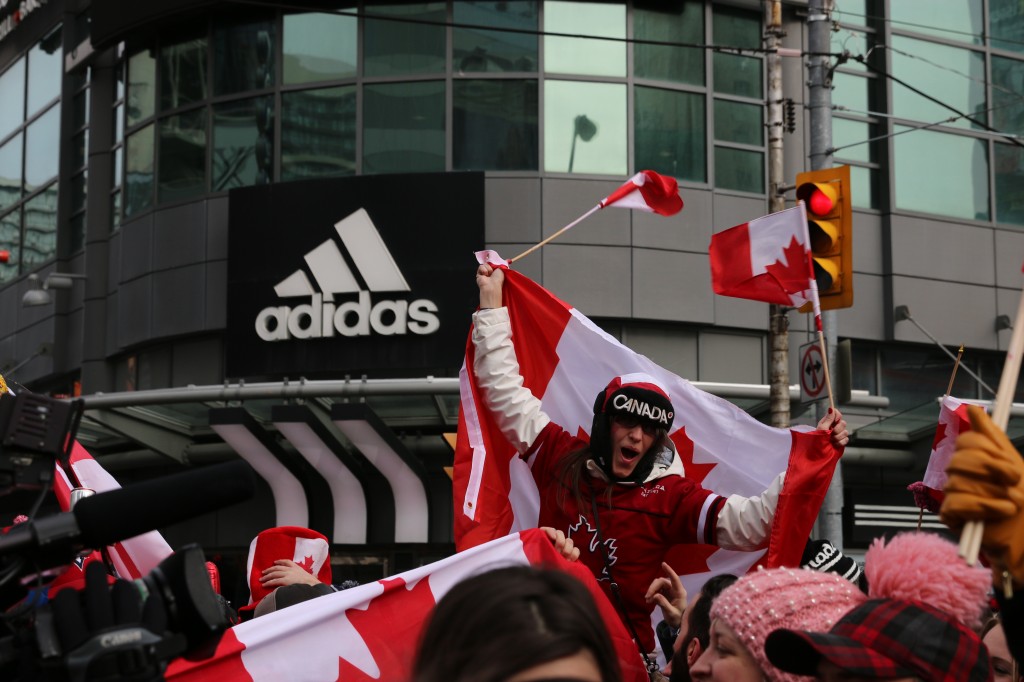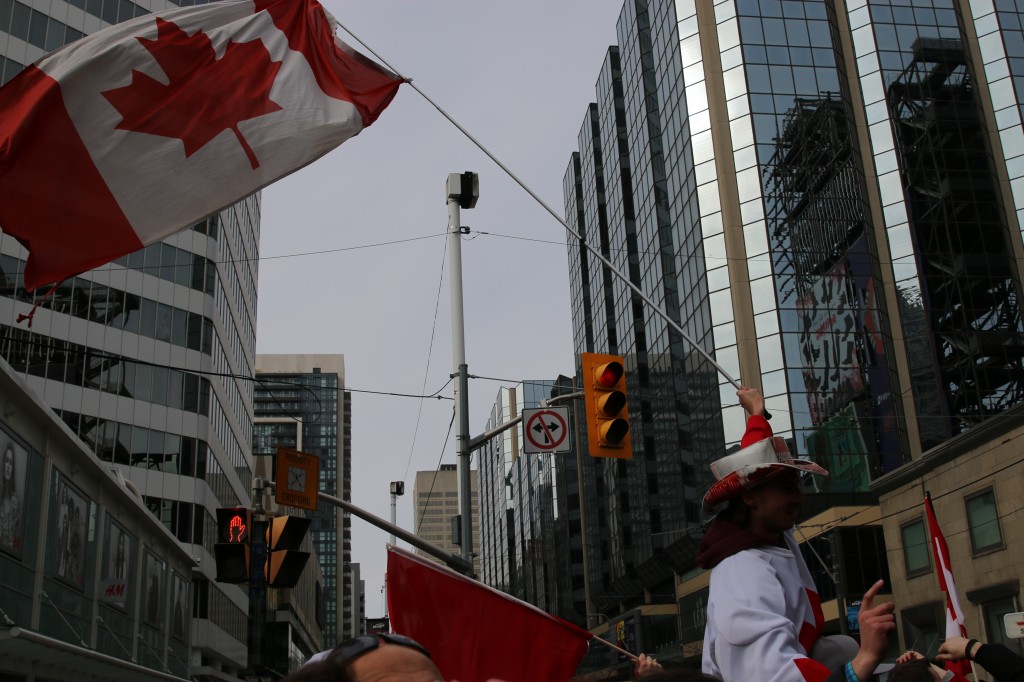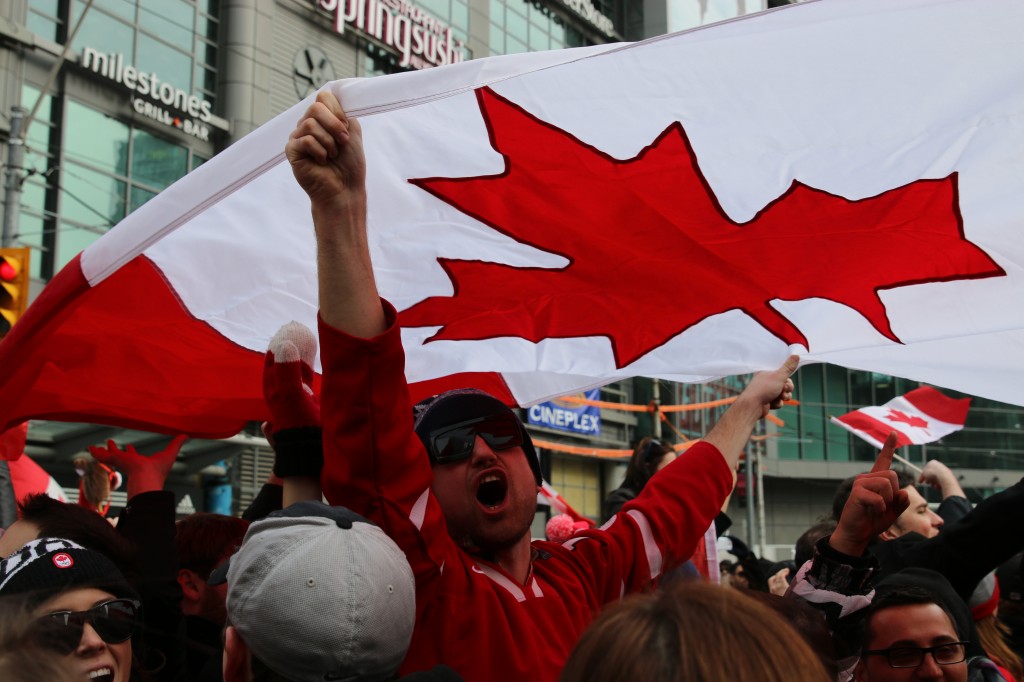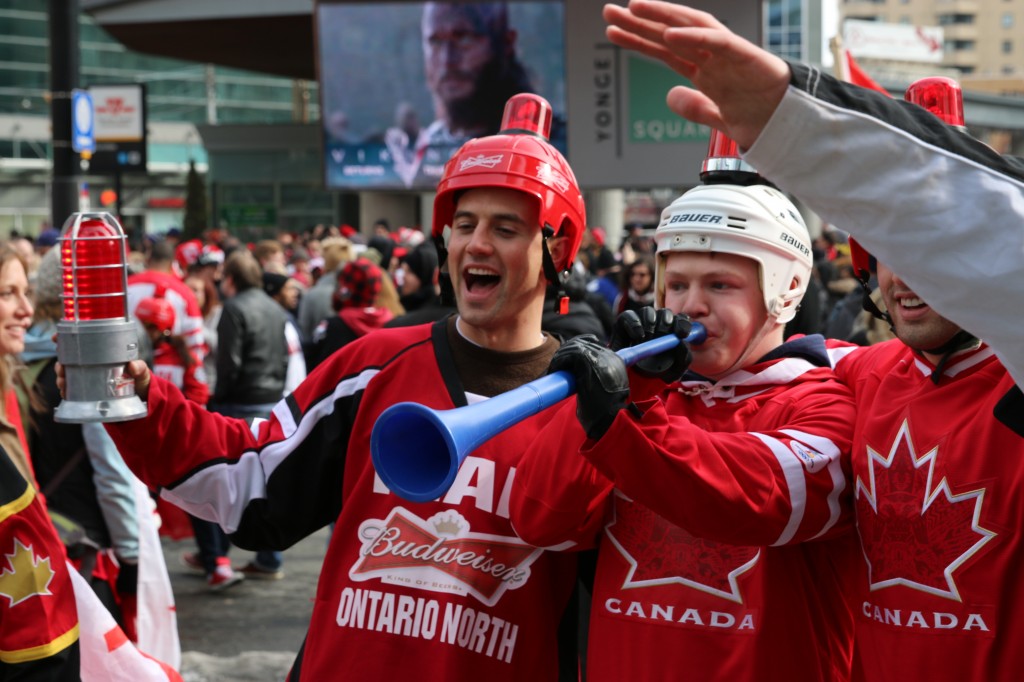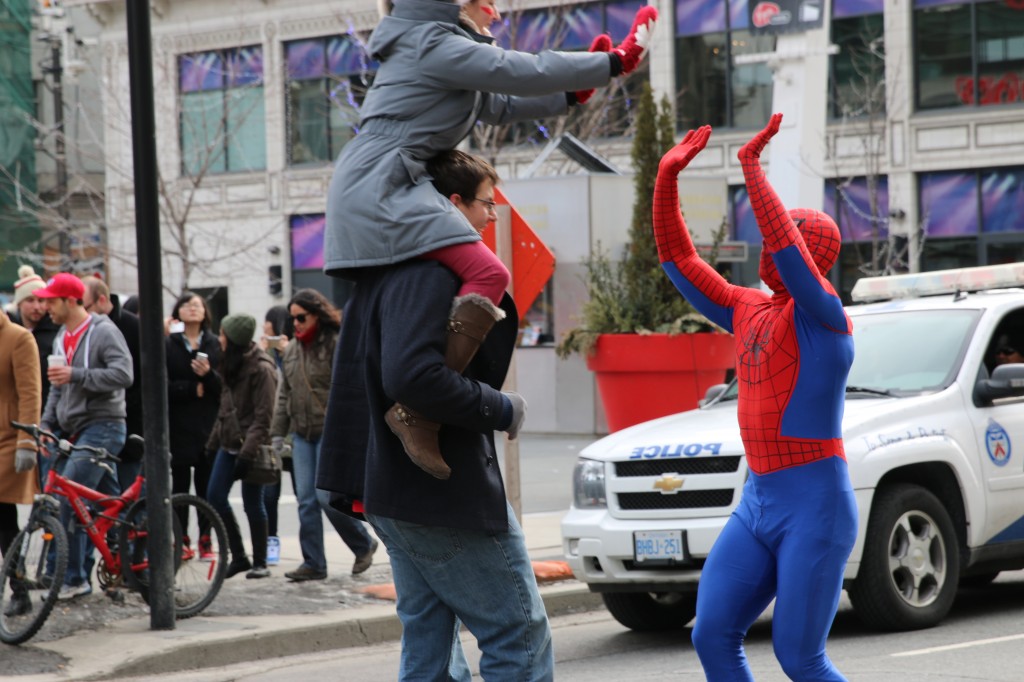 High five, Spiderman!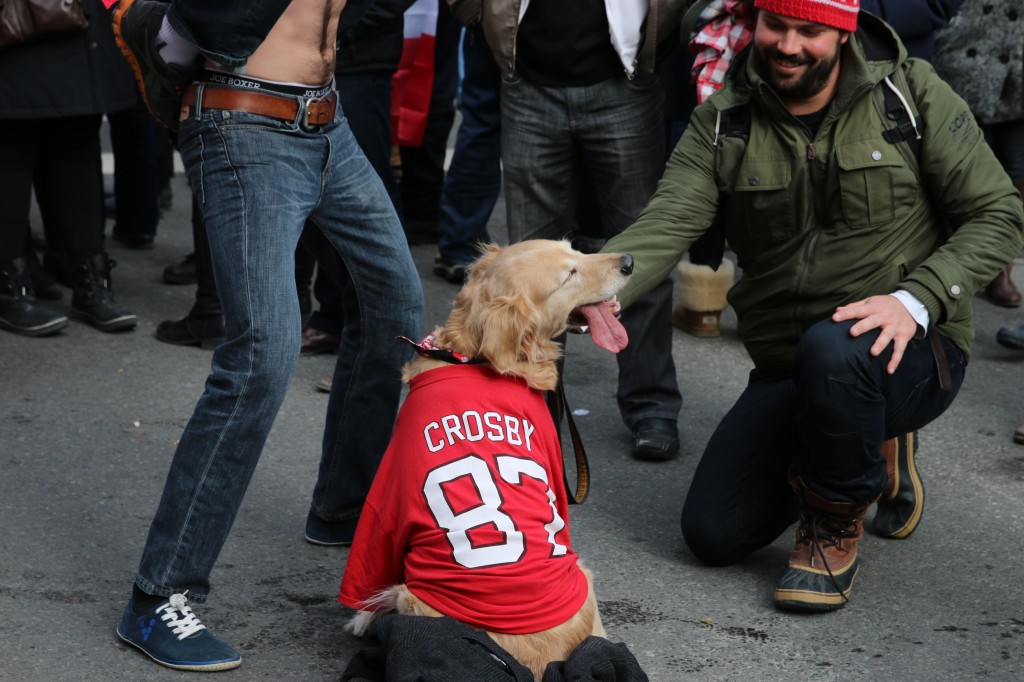 Canadian Olympic Hockey mascot, Sidney Dogsby.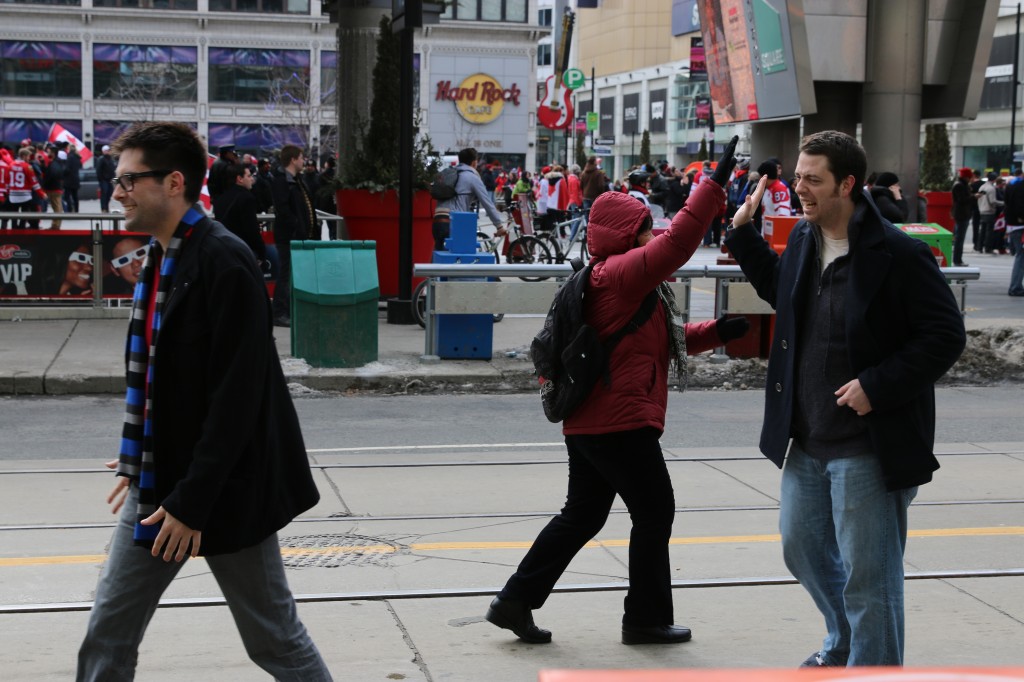 High five, total stranger!