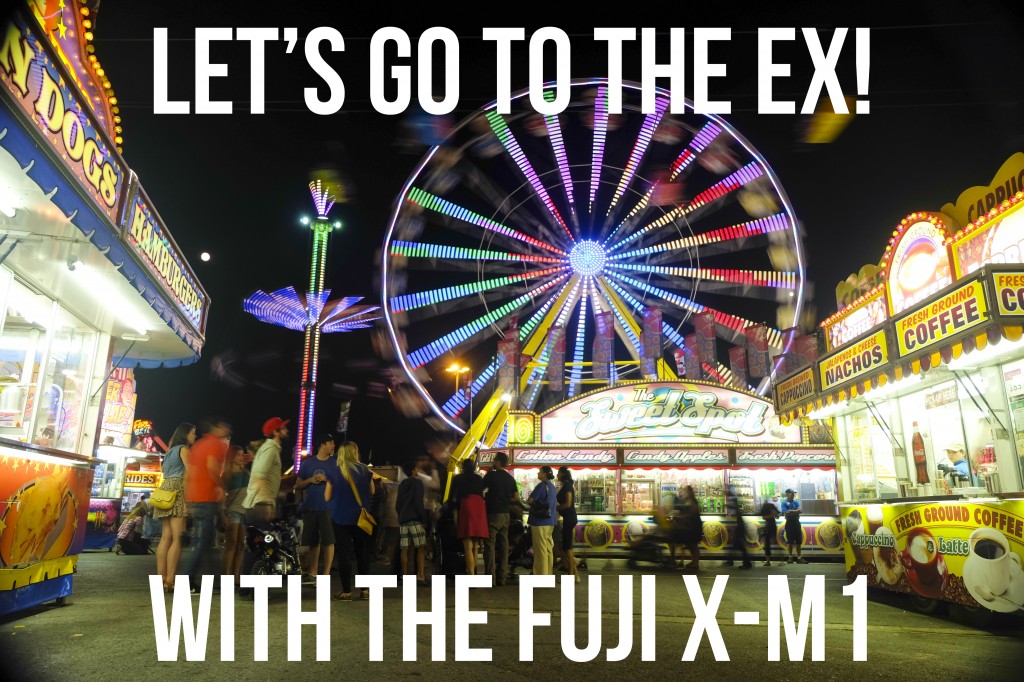 It wouldn't be a Toronto summer without the Canadian National Exhibition.
With the sight of larger than life rides, the sound of squealing children, and the glorious smell of deep fried everything, the CNE provides an experience that will make you feel like a kid again.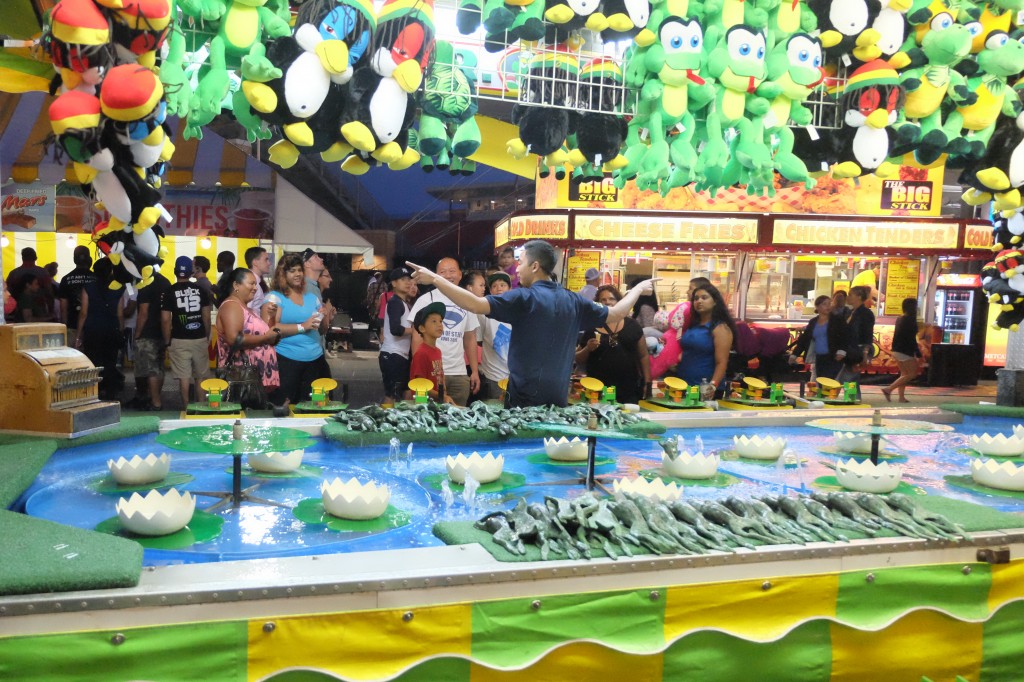 To capture that spirit, I brought the Fuji X-M1 Black Kit w/ XC 16-50mm f/3.5-5.6 OIS Lens and a MeFoto Backpacker Travel Tripod along with me. My hope was to bring the excitement of the Ex to life with some vibrant night shots. I think things worked out nicely. For those who are used to an optical viewfinder: While the tilting LCD screen is a departure from that, its versatility, crisp and bright display more than made up for that. The screen made it that much easier for me to set up tripod shots of the Ex's massive landscape. The ability to shoot closer to the ground helped me capture the enormity of the place, while standing up. (Not having to get down on my knees at the Ex was definitely a bonus. If you've been there, you know exactly why.) The 5.6 fps high speed continuous shooting made for some wonderful shots of the crowds, moving kinetically about.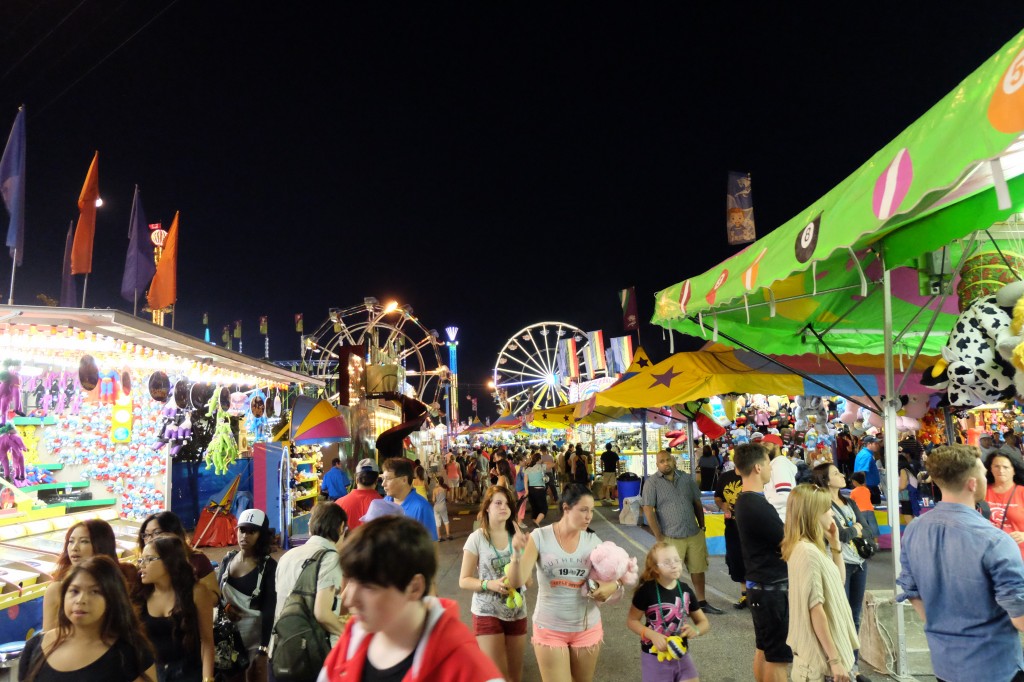 At the Ex, you never know when the perfect shot will come into view. The Quick Start Mode, plus the simple one-handed operation of the X-M1's command dials made set up easier than usual.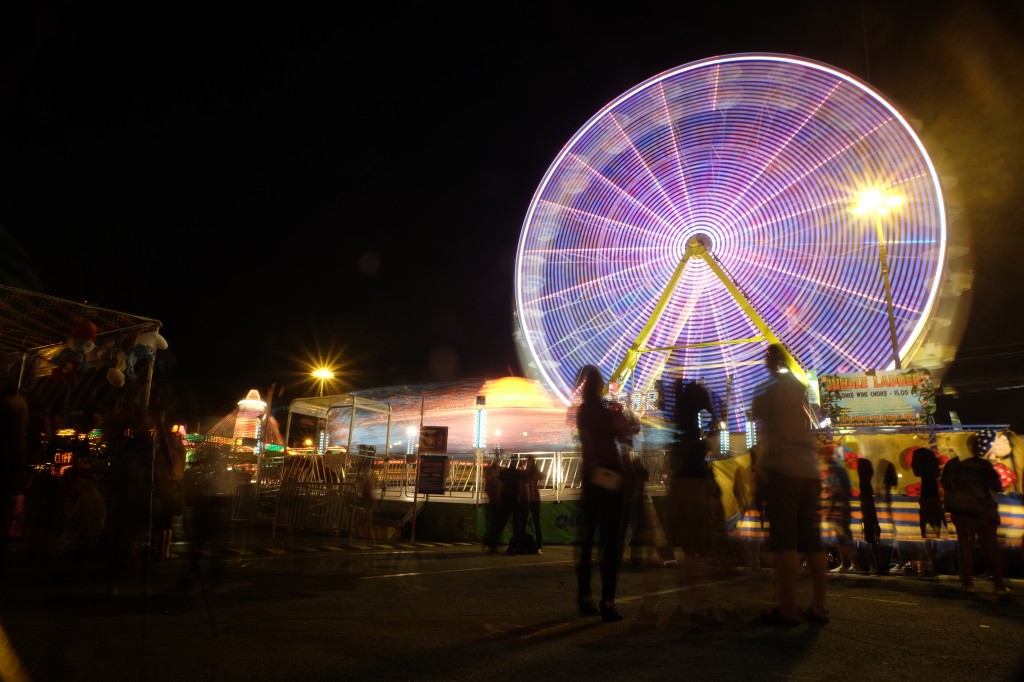 Night shots are challenging on their best day. You either have to crank the ISO or drag your shutter. When doing the former, you always worry about an abundance of noise – add the latter, and it's just too much. With the X-M1, I was quite pleasantly surprised. As you can see, the shots came out crisp, and the lights and colours of the rides came out beautifully. Also, dragging the shutter for up to 30 seconds at a time produced a feeling of rapid movement, which really made the whole experience at the Ex sing.  Doing these shots would simply not have been possible without a tripod and the Mefoto Backpacker was perfect for a night at a EX, it's lightweight (only 2.6 pounds!) and super compact so it didn't bog me down while walking through the crowds, the integral bubble level kept my horizon line straight and the quick twist legs made it easy to adjust height quickly.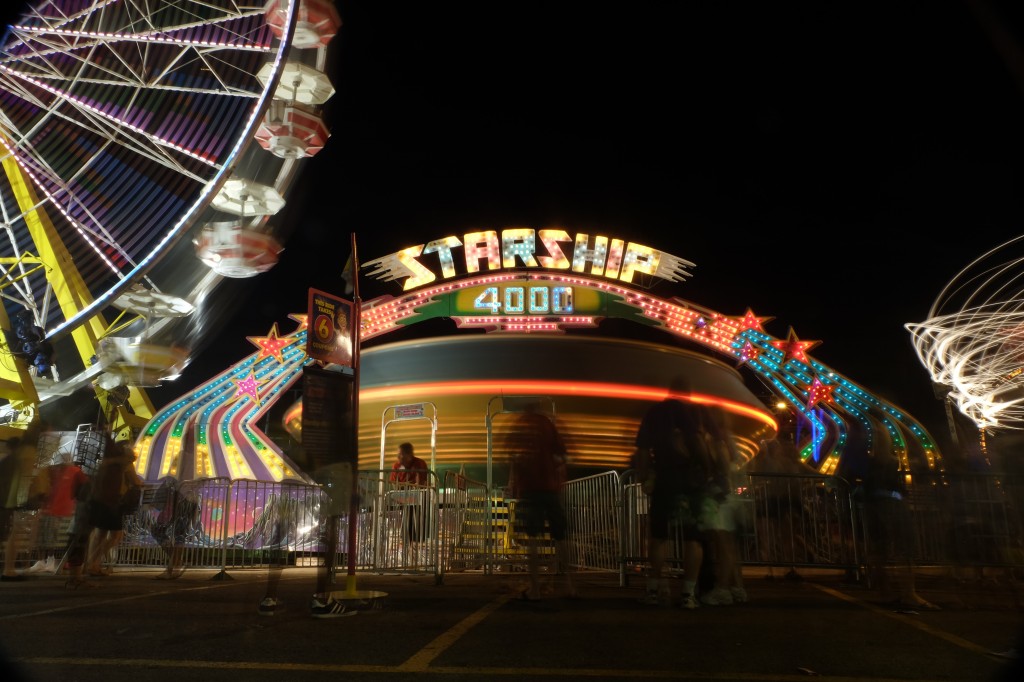 So, after this experience – there are 2 things I would absolutely do again. 1) visit the Ex. 2) bring along the Fuji X-M1 to capture the excitement.  To learn more about the Fuji X-M1 check out this previous post or visit our product page here.
The CNE doesn't pack up until September 2, plenty of time to get out there and capture your own shots.