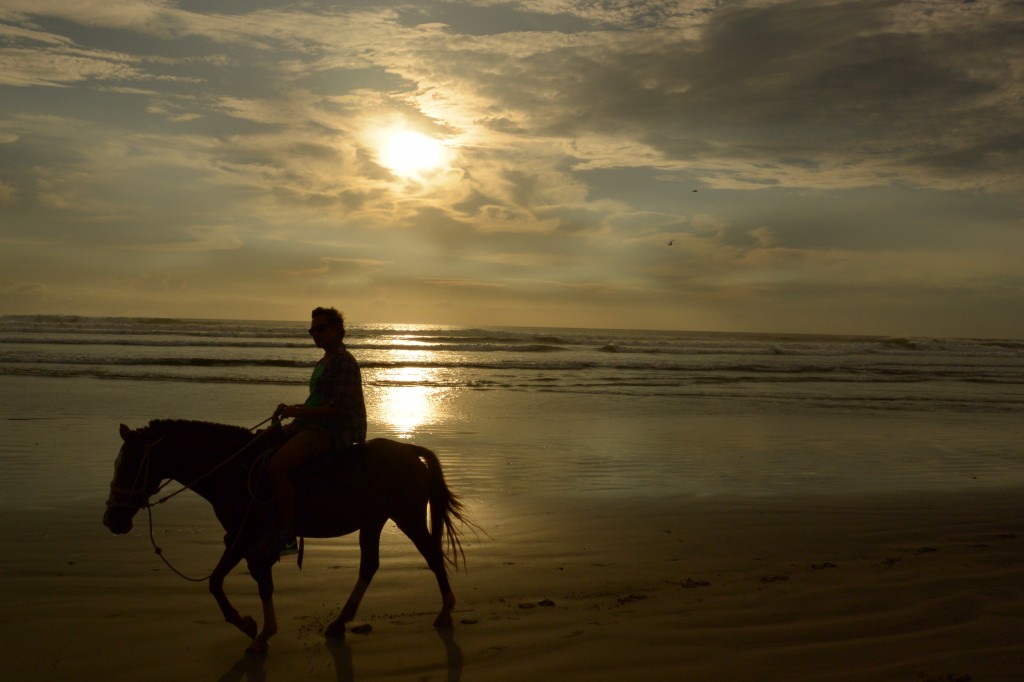 How's everyone hanging in there? It's been an absurdly cold winter, and with at least another month or so of this, we thought we'd do whatever we can to warm you up. Our friend (and spectacular photographer) Jeremy Benning recently visited Costa Rica, bringing the new Nikon 1 AW1 along for the ride. Jeremy not only shared his beautiful pictures with us – he also wrote a whole review out. So without further adieu, take it away, Jeremy!
Back when I used to shoot 35mm film, I always carried a decent point and shoot with me when I travelled, for the moments when I wanted to be discrete and shoot from the hip. Then I switched to digital a few years ago and since then I have only had a full size DSLR. My smart phone became my point and shoot. While it can take pretty good pictures, it lacks the optics of a real camera and the ability to shoot RAW. I longed for better.
A few months ago I began researching what was on the market for point and shoot cameras. I discovered that Nikon was about to launch a waterproof/shockproof version of their 1 Series body. The interchangeable lens option was very appealing, as I have long been a fan of Nikkor glass. So I placed my order for the body, the 2 available underwater lenses (11-27mm zoom and 10mm) and a couple others, the 18mm f1.8 and 32mm f1.2.
To me this camera represents the ideal travel package – super small and quiet, interchangeable Nikon lenses, waterproof (49′) and shockproof (6.6′) and superb image quality. Its the digital point & shoot I've been wishing for all these years.
We took a holiday in Costa Rica in early December, bringing only the
Nikon AW-1
and its lenses as a camera for the trip. I loved being able to carry just a tiny shoulder bag to hold the whole kit. The camera is robustly built – it has a nice weight in the hand. The autofocus is extremely fast, faster than my pro DSLR and very accurate.
I shot mostly in Aperture Priority mode, which did very well in balancing extreme contrast situations, and I could tweak it easily with the exposure bias. We used it in the ocean quite a bit to shoot some surfing, and even with getting pounded by waves the camera kept ticking along. Just rinsed it off in fresh water to remove the sand.  We also shot some 1080p video – I loved being able to roll video and be able to shoot stills at the same time – without any interruption to the video. The camera came zip-lining, waterfall hiking, horseback riding and paddle boarding with us too, and I never worried about it getting knocked around or wet while the underwater/shockproof lenses where attached. I loved that freedom!
The lenses are incredibly sharp and have lovely bokeh – especially the 18mm f1.8 and 32mm f1.2 (2.7x multiple factor to convert to full frame 35mm focal lengths). Nikon has certainly not skimped on optical quality – the lenses perform every bit as well as I'd expect from their full size glass. The 32mm with its Nano coating is a real beauty – optically on par with the legendary 85mm f1.4 Nikkor – but 1/3 the size. Even the little waterproof zoom holds its own. At night, at a local carnival, the 32mm f1.2 allowed me to shoot in very low light.
The fast burst rates of 5 or 15 frames per second at full 14.2 megapixel resolution were extremely useful in situations where action was happening.
Once I got home and started working with the RAW images I was able to truly appreciate the smooth tonal range the CX sensor is capable of capturing. The sensor may be a tad noisy in the blacks at 800 ISO and higher compared to my pro DSLR – but the noise looks more like film grain than noise and for the size and price I am fine with that. Plus I am betting that as Nikon keeps developing the CX sensor, the higher ISO noise floor will keep improving. To me the Nikon AW-1 represents a new way of shooting, a more free and liberating mode of capturing the candid moments in life. It doesn't replace a full size DSLR, but it does things that they cannot.