The Submission Deadline is April 17, 2015
Each year, International art professionals are brought together for two days during CONTACT to review work by emerging artists and photographers with a range of practices from narrative, photo-based art practices to documentary and photojournalism.
The review process is important step for artists and photographers who: have projects at advanced stages of development, are seeking opportunities for publishing and exhibiting, are looking for guidance on conceptual approaches or want career development advice from industry professionals.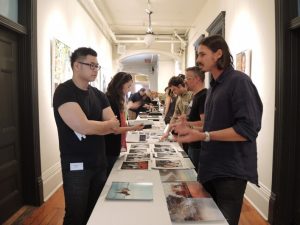 If You:
Are an emerging artist or photographer
Have a well-developed project that focuses mainly on narrative, photo-based art practices, documentary or photojournalism
Want to have your portfolio reviewed by four different international art professionals…
Then register to have your portfolio reviewed during the 2015 CONTACT Festival*
*Please note that due to limited space, all submissions will go through a juried process to ensure a high-caliber of work is presented in this program.
If your portfolio is selected by the jury, your review will take place on either Sunday, May 3 or Monday, May 4. sometime between the hours of 10:00 a.m. and 5:00 p.m. at the legendary Gladstone Hotel.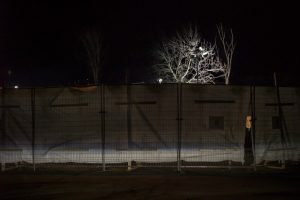 At the end of the reviewing process, and after the jury's deliberation, the winner of the Portfolio Reviews Exhibition Award will be announced!
Established in 2010, the Exhibition Award offers one artist a solo exhibition presented at the CONTACT Gallery, a $2500 credit at Toronto Image Works and a professional 17 inch Epson printer, valued at over a $1000, from Vistek. Chosen by a jury of international professionals in the field of photography, this award recognizes outstanding work presented at the Portfolio Reviews.
This program was created to support and advance the careers of talented emerging photographers.