---
[columns]
[column size="1/3″]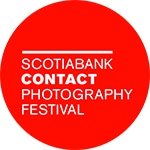 [/column]
[column size="2/3″]As the Official Retail Sponsor of the 2018 Scotiabank CONTACT Photography Festival, Vistek is proud to present The Canada C3 CONTACT Festival Gallery – "Coast to Coast to Coast, Connecting an Ocean Nation" at our Mississauga in-store gallery.[/column]
[/columns]
---
Canada C3 CONTACT Festival Gallery – "Coast to Coast to Coast, Connecting an Ocean Nation"
In 2017, Canada C3 was a Canada 150 Signature Project that connected Canadians from coast to coast to coast. At the centre of this project was a 150-day ship-based expedition that left Toronto on June 1st, 2017 and travelled over 25,000 kilometres along Canada's coastline, the longest of any country in the world, arriving in Victoria on October 28th, 2017.
Four central themes shaped the Canada C3 Expedition, including: Reconciliation, the Environment, Diversity and Inclusion, and Youth Engagement. Through these lenses, this epic journey served to better connect Canadians, deepen understanding amongst/between/across diverse Canadians as they shared their stories of community, place, and culture.
A diverse group of over 400 expedition participants, thousands of citizens living in the over 75 coastal (and mostly Indigenous) communities that Canada C3 visited over the five month journey, and millions who engaged virtually through various social media and digital learning platforms, acknowledged and learned about the real history of Canada, to discuss current challenges and opportunities, and to look ahead to building a better Canada.
The Canada C3 Expedition enabled Canadians to gain a personal, first-hand experience of the coastal geography, the traumatic history of First Nations, Inuit, and Métis in Canada, and help shape many promising civic engagement practices for the next 150 years for all Canadians.
*Text provided by Canada C3
---
Canada C3 "Coast to Coast to Coast, Connecting an Ocean Nation" Gallery Preview
---
The Canada C3 official CONTACT Festival gallery features 14 images captured by 10 incredibly talented photographers at different points of the journey.
Contributing photographers include:
Denis Wong
Mike Sudoma
Alex Taylor
---
The Canada C3 CONTACT Festival Gallery – "Coast to Coast to Coast, Connecting an Ocean Nation" is open for public viewing at Vistek Mississauga during regular business hours from May 1 – 31, 2018.
[put_wpgm id=8]
---
About Canada C3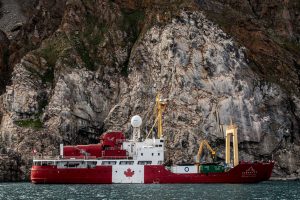 "Canada C3 was a celebratory and transformational expedition for all Canadians. It is a journey that sparked and captivated our imagination and lead to a greater awareness and deeper understanding of our country, its vastness, beauty and the enormity of opportunities ahead of us. Canada C3 instilled in us a lasting sense of pride and inspired the next generation of Canadians to make their contributions to Canada and the world."
Be sure to visit the Canada C3 website to learn more about the project and their epic journey.
---
Vistek Contact Gallery Sponsored by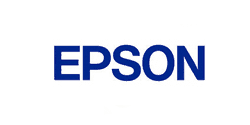 ---