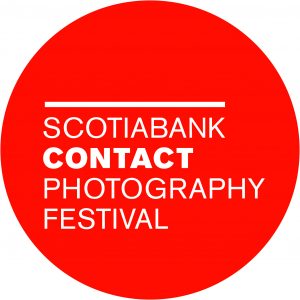 CONTACT is always a crazy time for photographers and photography lovers.  With so many exhibits, workshops and seminars, not to mention galas and events, it's a daunting task for even the most intrepid of us to keep track of it all.  We've decided to try to make it easier for you, and provide you with our recommendations for each week of this year's festival.
Vistek Proudly Presents: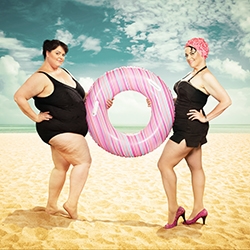 The Beth Project – Artist: Blake Morrow – Vistek Toronto Gallery (May 1 – 31)
We have to admit, this one has a special place in our hearts.
Shot two years apart, and presented through a series of seamlessly integrated pop culture-inspired portraits, the wonderful and touching, "The Beth Project" is a playful before and after celebration of Blake's friend, and Vistek's own Beth B showcasing her significant weight loss of over 150 lbs.
"The Beth Project" tops the "5 must-sees of Scotiabank Contact Photography Festival" list in the April 30, 2015 edition of Metro News
*Update* "The Beth Project" has now been featured on the following websites: Global News, Goodhousekeeping.com, Petapixel, Cosmopolitan.com, Women's Health Magazine, Buzzfeed and Design Taxi
Related Post: Photographer Blake Morrow unveils The Beth Project
On display for the entire run of CONTACT, "The Beth Project" is going to be one of the "must see" exhibits of the festival.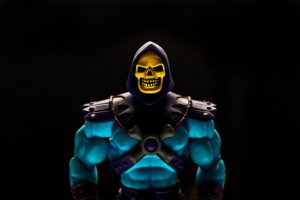 Toys – Artist: Jason Simmons – Vistek Mississauga Gallery (May 1 – 31)
A trip down memory lane… Reaching back in time, photographer Jason Simmons specially selected classic toys, figures, and characters from the past 30 years to use in his images. By lighting the toys and shooting individually or in a series, Jason has highlighted the features and qualities of each object and created a simple aesthetic that matches the feel of the selected toys in their particular grouping.
---
Select Primary Exhibitions:
Demolition Site – Artist: Jihyun Jung – MOCCA Courtyard & Alcove (May 1 – 31)
The Urban Explorer: Korean artist Jihyun Jung has drawn from his personal experience of losing his childhood home for his Demolition Site installation. Creeping into low-rise apartments slated for demolition, he covers a room in red paint, and then using long exposures and the available light, he documents the structure. Upon his return visits, he continues to track the state of the red room until it has been demolished.
---
Watchers, Seekers, Keepers – Artist: Vanley Burke – BAND Gallery (April 30 – May 31)
The Iconic Image Maker: "In the more than 50 years since he first picked up a camera, Vanley Burke's iconic images of 1970s black Britain have become so ubiquitous that they often replace the memories of those who were there and become the archetype for those who were not. The turbulent 80s cannot be pictured without Burke's images in John Akomfrah's seminal 1986 film, Handsworth Songs, or his 1983 photograph of the Siffa sound system in action, coming to mind. Burke's work has an afterlife—circulating the Internet, illustrating essays—referenced time and time again, but not always attributed."
---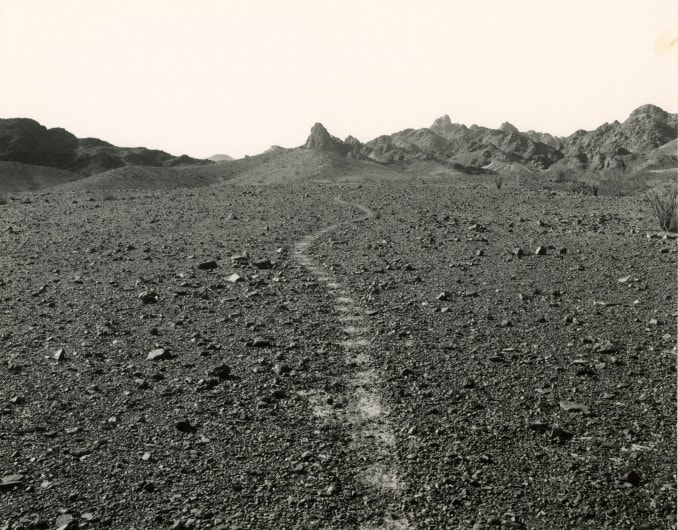 2014 Scotiabank Photography Award Winning Artist: Mark Ruwedel – Ryerson Image Centre (April 29 – June 28)
2014 Winning Photographer: "This exhibition celebrates Ruwedel's selection as winner of the 2014 Scotiabank Photography Award. It includes works from the artist's many long-term projects, including Terres des Hommes, The Italian Navigator, Westward the Course of Empire, Shelter and Desert Houses. The Ryerson Image Centre is proud to continue its multi-year partnership with Scotiabank to honour a leading Canadian artist working with photographic media."
---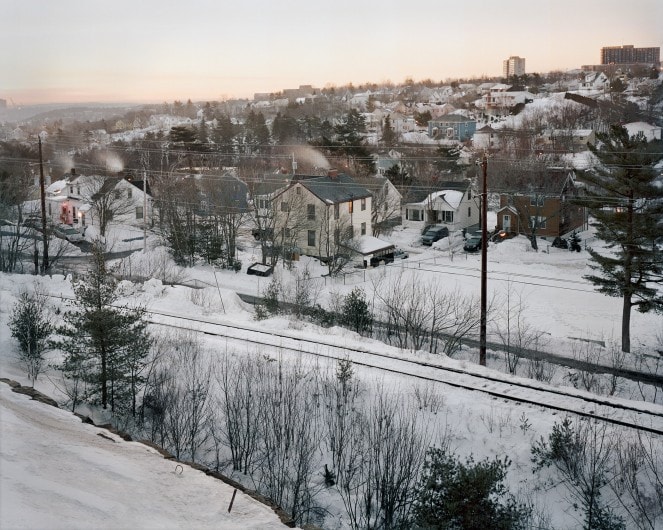 Canada By Rail and By Sea – Artist: Scott Conarroe – Ryerson Image Centre (April 29 – June 28)
The Great Canadian Landscape: "Canada By Rail and By Sea (2007–2011) presents a selection from two series of elegiac landscapes by acclaimed Canadian artist Scott Conarroe. Capturing vast stretches of North America, Conarroe travelled the continent to systematically document railways, ports, coastlines, and their immediate environments with a contemporary, clear-eyed romanticism. Seen together, the Canadian views of By Rail (2007–2009) and its continuation By Sea (2009–2011) reveal the significant contribution of transportation infrastructures to Canada's territorial expansionism, and to the construction and unification of our national identity."
---
Select Public & Open Installations: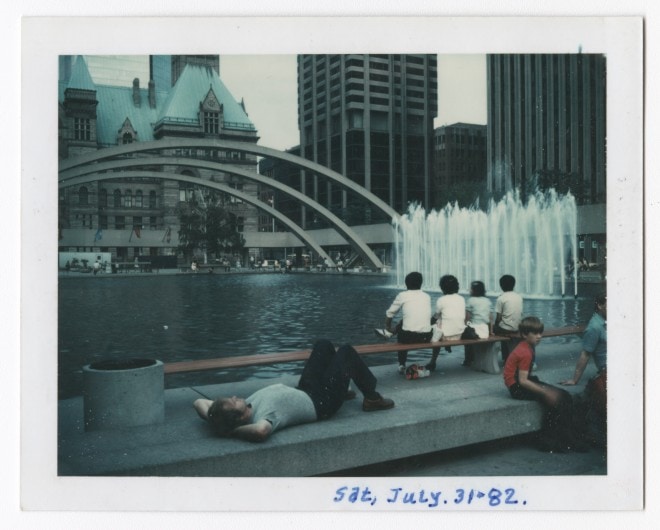 Edouard – Artist: Edouard LeBouthillier – Union Station Vitrines, VIA Rail Concourse (May 1 – 31)
Found Photography: Employing the medium of instant photography, LeBouthillier documented his life in Toronto throughout the 1970s and 1980s through the use of Polaroids. From photo booth self-portraits and urban landscapes, to vignettes of his eclectic apartment, he meticulously annotated all of his images with exact times, dates, names, and locations. LeBouthillier also repeatedly photographed public attractions that were recently constructed at the time, such as the Eaton Centre, the CN Tower, and Nathan Phillips Square. These photographs document not only his personal travels, but also the transition of downtown Toronto from a grimy and underutilized urban centre into a modern metropolis.
---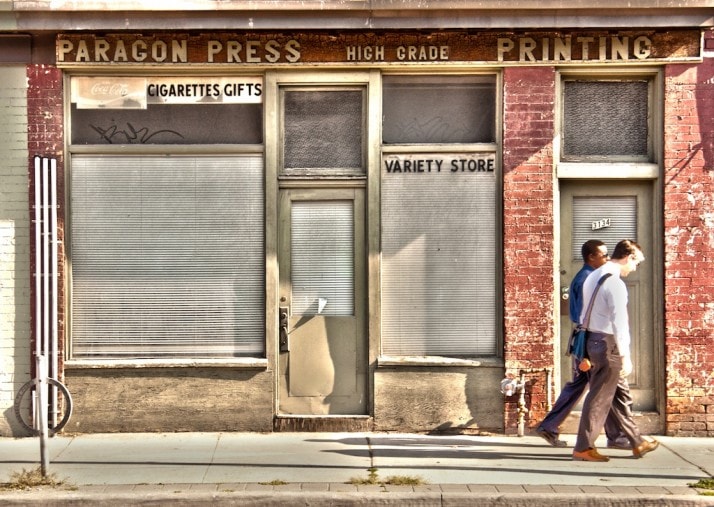 Variety & Convenience – Artist: Moe Laverty – Pandemonium (May 1 – 31)
Culture of Convenience: Photographer Moe Laverty explores the concept of the variety store, which originated with the five-and-dime, a store offering a wide assortment of inexpensive personal and household items. These convenient shops popped up everywhere—street corners, train stations, and country roads—and stocked one of almost everything. Laverty's images capture their unassuming utility, quaint names, bright signage, and cluttered windows. The series reflects modern life in two treasured values: variety and convenience.
---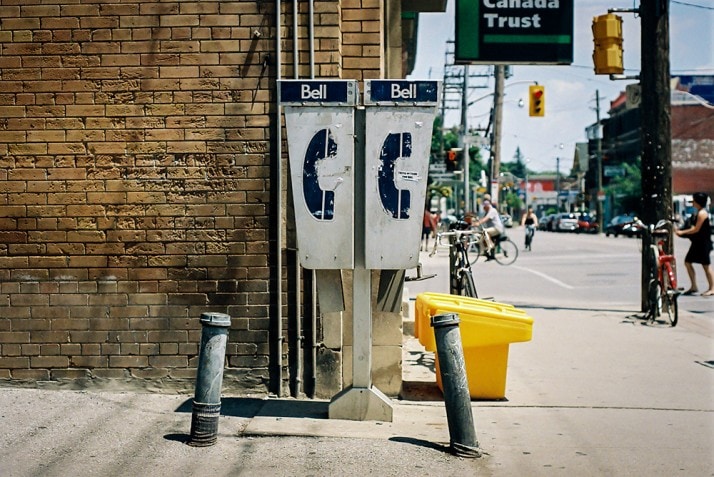 Incidental Galleries and Endangered Species – Artist: Dominic Bugatto – The Black Cat (April 29 – May 13)
Street Photography: "A passerby can often stumble upon a gallery space without even meaning to. By isolating scenes in neglected storefronts and banal places and objects within the urban landscape, Bugatto's photographs present these scenes as exhibitions unto themselves. Incidental Galleries explores these spaces among us and highlights beauty in what's often overlooked. Endangered Species is an ongoing project documenting the demise and disappearance of the public payphone in the age of mobile communication."
---
Select Events: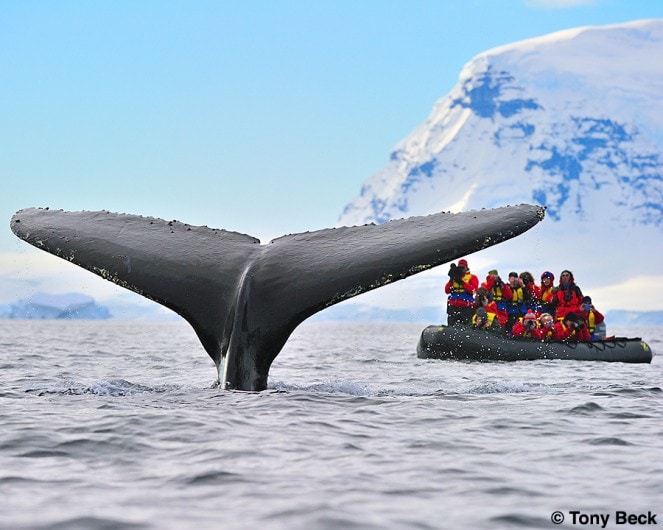 Nikon Lecture with Tony Beck: Wildlife Photography – Keeping It Simple – Speaker: Tony Black 
St. Paul's Bloor Street (May 6, 6:30 p.m.)
"Wildlife photography can be easy, especially in the modern digital world. Regardless, this specialized aspect of photography remains one of the most challenging. 

This presentation addresses a wide range of challenges including special field techniques, equipment choices and post processing.

 A naturalist, birder and photographer, Nikon Ambassador Tony Beck discusses and demonstrates several tips that will simplify your techniques, and improve the overall impact of your wildlife images."
---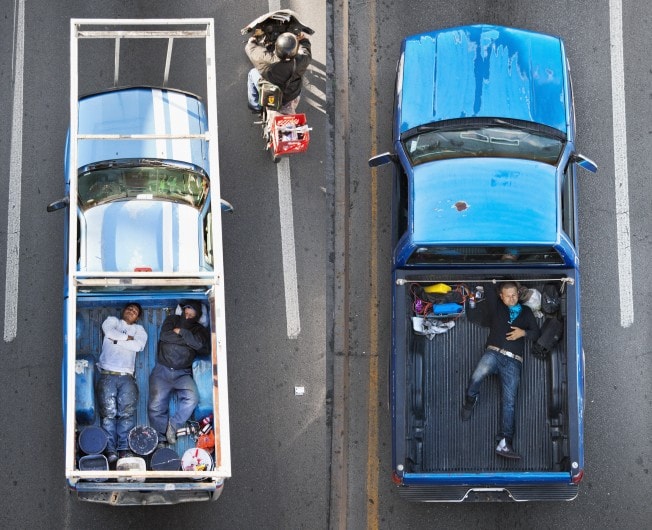 Learning from Latin American (Sub)Urbanism – Speaker: Alejandro Cartagena – OCADU (May 8, 6:00 p.m.)
– Conversation with Shawn Micallef to follow
For the past decade Alejandro Cartagena has been investigating the relationship between Mexico's urban centres and the suburbs built around them, examining the ways in which explosive growth has altered the landscape and affected the lives of residents.
In this talk, Cartagena will discuss the development of his photographic projects including Suburbia Mexicana, Landscape as Bureaucracy, Carpoolers, Roma-Roma and his latest work, Outgrowing.
Through these projects, Cartagena creatively sheds light on the complex issues surrounding the 'ideal' of homeownership and its recent boom in Mexico. He intimately observes many of the spaces and people involved, including buyers, public bureaucrats, and labourers. He illustrates how Mexico's social and political context has proved to be both a benefit and a threat to many new buyers, opening up both new opportunities and challenges.
Shawn Micallef is a Toronto Star columnist, co-owner and an editor of Spacing magazine, co-founder of the mobile phone public space documentary project [murmur], and instructor at the University of Toronto. He is the author of Stroll: Psychogeographic Walking Tours of Toronto, The Trouble with Brunch: Work, Class, and the Pursuit of Leisure, and was the Toronto Public Library's non-fiction writer in residence in 2013.