As the Scotiabank Contact Photography Festival wraps up for another year, we'd like to take this opportunity to introduce one of this year's Vistek-sponsored artists.
Jeremy Schruder's exhibit, Washi, has been on display at the Vistek Mississauga location all month — and you can still see it for the rest of this week!
This exploratory portrait series utilizes washi, a traditional form of Japanese paper. Schruder takes the textures and graphics from various washi papers and superimposes them onto the image in post-production. This project is the artist's way of expressing how humankind internalizes globalization. It examines the interconnectedness that some North Americans experience as they appropriate aspects of Asian culture and perpetuate them throughout their daily lives, sometimes without even realizing they're doing so.

How long have you been shooting?
Probably about 20 years now, getting progressively more serious.
Do you remember the first time you picked up a camera and what inspired you to do so?
I don't remember why I picked up a camera for the first time. All I do remember are my parents, who always had a camera around with them.  So I guess they inspired me to do the same.  I definitely enjoyed shooting my friends and doing stupid things as bored (but inventive!) kids living in the country.
From where do you draw your inspiration?
Everything and everyone around me.  I make it a priority to travel as much as possible, averaging about 3 months a year. I don't get very inspired by looking at photos on the Internet or in magazines. Real life experiences and talking to people is what drives my work – which is also why my work is constantly evolving and changing.
I also make it a point to see as many photo exhibits overseas as possible.  I've seen some incredible work in Borneo, Kuala Lumpur, Singapore, Tokyo. And I always ask myself: what drives their creativity?  If I'm lucky enough to meet these photographers at their exhibits, I talk to them about their inspiration and creative process.  It's amazing what kind of experiences they relate.
There are certain photographers who I find incredibly inspiring such as Anton Corbijn, Alex Prager, John Londono, Ryan McGinley, Guy Bourdin, Richard Avedon, Jill Greenberg (whose Glass Ceiling series at O'Born Contemporary is sublime!). Also I discovered some amazing work at this year's CONTACT festival such as Michael Wolf, Philippe Chancel, and Richard Mosse.  Fabulous!
And last but not least, a good bottle or two of red wine alone with my work has proven to be very inspiring! Haha.
Would you consider yourself more a portrait shooter? Or more a multi-media artist? (or would really rather not pigeonhole yourself at all?)
I love shooting people.  I love bringing out a sort of quirkiness in them and playing with that.  I also love shooting anything with textures, patterns, graffiti, rundown buildings. Lately I've been shooting nothing but film, both 35mm and medium format, because I miss the grittiness and grain which I can't imitate with digital.  I'm hooked on pushing 400 ISO film to 3200 because I love the contrast and grit.  I recently came back from Tunisia where I had the opportunity to shoot some amazing architectural Roman and Carthaginian ruins, all on film of course.  So no, I don't pigeonhole myself as a certain type of shooter because it really depends on my mood and what is inspiring me at the time.  Which makes it incredibly difficult to define my work by a specific "style" because it's always changing.  But perhaps my "style" is not to be defined by any style at all. Let's just say that I think about this a lot.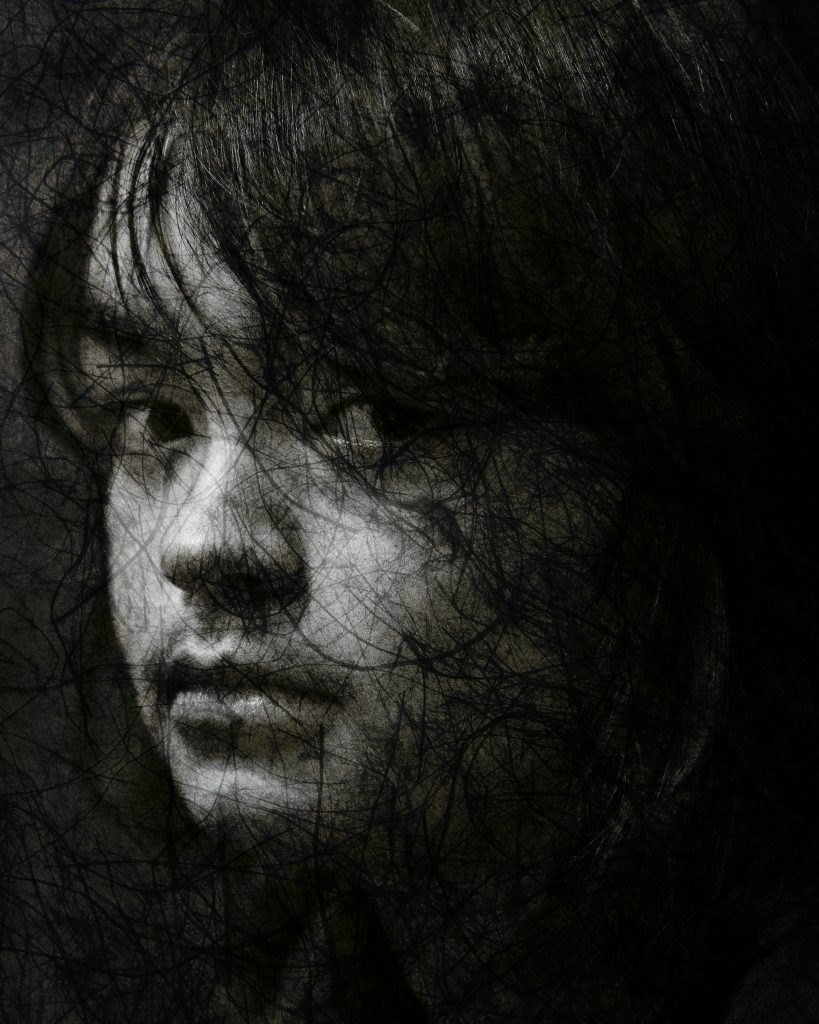 Is this your first time being involved with the CONTACT festival? What have you taken away from your involvement with this year's event?
Yes, this is the first year that I am involved with the CONTACT festival, and so far it has been a fantastic experience.  It's amazing to be a part of one of the world's largest photography festivals with so much incredible work displayed.  I've done some smaller exhibits in the past with one or more photographers in Montreal, however this is my first solo show. And, honestly, at first I was incredibly anxious about the whole thought.  Putting your work out there in the public is at once frightening and humbling.  I've had a few articles written up about this series lately and had some negative feedback from the public.  Honestly I kind of enjoy reading some of it  – and I do take it all very lightly.  My work is not meant to change the world, nor is it meant to solve any outstanding social issues.  If anything, what I wanted to highlight most with this series was the textural beauty of washi paper and how it is another example of cultural dissemination.  More importantly, this exhibit is about challenging myself and thinking critically about what I am trying to say with my work.
Where would you like your work to take you over the next 10 years?
I want my photography to evolve beyond the conventional gallery scene to be even more accessible and displayed in unconventional venues.  I'm currently toying with some different ideas involving impromptu photo exhibits in places where people would never expect to see a photo exhibit.  I can't tell you where yet, because that would ruin the fun!
I definitely want to make a living from my photography.  I mean, who doesn't?  I want to explore and be more involved with the photography scenes in Asia-Tokyo, Shanghai, Kuala Lumpur, Taipei, Seoul.  And I am taking the necessary steps to make that happen by moving to Taipei by the end of the year. I don't really see my photography taking me places, but rather the reverse: me taking my photography places.  If you want to make it in this industry, you really have to dive in head first, take risks, and never give a shit what other people say about your work.