Calgary photographer Derek Heisler is one of our two featured in-store Gallery photographers for the Scotiabank CONTACT Photography Festival during the month of May.
The Colour of Personality
One can describe persons of intrigue as colourful or perhaps full of personality. It all starts with the eyes and flows to the brow, cheeks and lips. Colour and light can say so much about a subject, it can be used to emphasize personality or emotion.
About Derek Heisler
As an internationally published and award-winning talent, Derek has devoted his skill to clients such as; National Geographic, Sports Illustrated, TED, National Hockey League, and SETI.
In addition to his creative pursuits, Heisler has done an array of charity work to support non-profit initiatives. Derek supports with emphasis, organizations that focus efforts to inspire science and knowledge, and sports, specifically the Special Olympics. Derek feels it is important to support culture and communicative change agents by creating imagery that is not only visually appealing but dynamically impactful.
[the_grid name="Derek Heisler Gallery"]
---
Get Intimate with Derek Heisler in our 2016 feature interview with him.
The seeds for self-taught Photographer & Conceptual Designer Derek Heislers career were planted while studying for his engineering degree in university when he decided to take on small graphic design projects on the side for some extra cash.
---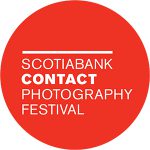 Derek Heisler's Vistek Toronto in-store CONTACT Festival Gallery, "The Colour of Personality" is part of Vistek's ongoing support of and commitment to the Scotiabank CONTACT Photography Festival.
---
Want to watch Derek shoot live? Don't miss our Learn to Shoot Like Derek Heisler CONTACT Festival seminar coming up on May 11th.
https://prophotoblog.ca/event/learn-shoot-like-derek-heisler-vistek-toronto/
---
Derek Heisler's CONTACT Festival Gallery "The Colour of Personality" is open for public viewing at Vistek Toronto during regular business hours from May 1 – 31.
[put_wpgm id=2]
---
Vistek Contact Gallery Sponsored by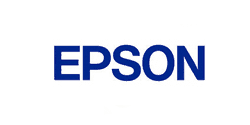 ---