As part of CONTACT 2009, an intimate shooting workshop for both professional and amateur photographers is being held as part of the Magnum Photo Workshop Toronto.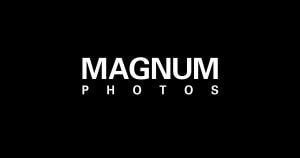 The 5-day event is open to the public (tuition will set you back $1,250 USD) and participants will get hands-on instruction and review sessions with their choice of one of 6 Magnum Photographers (Bruno Barbey, Chien-Chi Chang, David Alan Harvey, Alex Majoli, Peter Marlow or Mark Power.) You'll also get a pass for the week-long photo lecture series taking place each evening at The Drake Hotel.
It should be noted that this isn't a workshop designed for beginning photographers, and students will be required to submit samples of their work for review before being accepted.
Scotiabank will be paving the way for 5 talented students to take part in this exciting event with their Scotiabank Scholarship. Applications need to be postmarked by March 20/09, so get your applications in now. Find out how, HERE.
Check out the Magnum Photos event page, HERE, for submission and deadline details.
Check out bio info, HERE, on the participating Magnum photographers.
---