Olympus & Vistek want to give you the opportunity to show us what really goes on after darkness falls.
[dropcap style="square"]N[/dropcap]ight photography isn't easy, but this is your chance to get creative, and show the world what you've got! It doesn't matter what you shoot on, DSLR, Mirrorless, even your phone are all fine, the important thing is to get outside, embrace the night and share the results with the world.
---
Vistek's Olympus OM-D E-M10 Mark II Best Night Shot Instagram Contest.
One of the many cool features of the OM-D series of cameras is the Live Composite Mode. As you can see from the video below, it really helps make shooting at night a snap!
Still need some inspiration? Here are some more examples of what other photographers have captured after darkness falls.
---
Contest Details: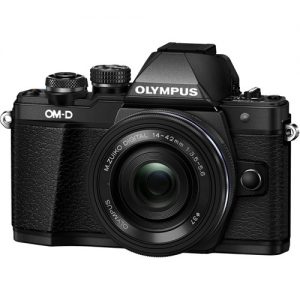 The Prize:
One (1) Olympus OM-D E-M10 Mark II Black Kit w/ 14-42mm EZ Lens (approx CDN retail value $899.99)
Who can enter:
Anyone 18 years of age or over and a resident of Canada*
*Contest not open to residents of Quebec or employees of Vistek, see full contest rules and regulations below for more details. 
When to enter:
Only photos* submitted with the hashtag #olympusvisteknight between November 7 – 22, 2015 will be accepted.
*Limit one (1) entry per person.
How to enter:
It's easy! Once you've got your night shots ready to go, upload them to your Instagram account (don't have one? maybe this is a good time to create one!) using the hashtag #olympusvisteknight then head over to www.instagram.com/vistek and follow our account*.
*You must follow Vistek on Instagram and use the specified hashtag to be eligible to win
That's it! We told you it was easy!
Good luck and get out there and start snapping!
---