May 14th is fast approaching. Do you have your ticket?
Master Portrait Photographer. TIME Magazine luminary. Ad World staple. Canon Explorer of Light. Which ever title you know him by – the name Gregory Heisler is synonymous with excellence and achievement in photography. We are absolutely thrilled to present Gregory in an engaging lecture at University of Toronto's Hart House. Here are just 5 (of the many) reasons you need to be there.
5. He's an Open Book.
When asked whether he keeps a private, personal portfolio – Heisler said this: "What you see [on my website] IS my personal work. I don't screw on one head for "commercial" work and another for my "personal" work; They all draw from the same well."
4. He Puts his Integrity Above All Else.
Heisler has reached the upper echelon of success as a photographer. For many, this means protecting that spot at all costs, refusing to take risks (a vital part of growth as an artist) or make waves. Not Heisler, though.
In 1990, Heisler (a TIME Magazine White House photographer) was tasked with creating a portrait of George H.W. Bush for the cover of the annual Men of the Year issue (seen here). Rather than do a standard photo, Heisler went with a double exposure of the President – an extremely controversial move. White House Spokeman Martin Fitzwater wrote in his book Call the Briefing!:
Gregory Heisler — yes. And he had these shots all set up in the morning, and he had marked on the floors diagrams of exactly where the camera was going to be, exactly where he wanted the President, exactly what angle his face would be and his shoulders and so forth. And I looked at it, and I thought, "Well, that just means the guy is well-prepared and that he's a pro, and he knows what he's doing, and he's really got this planned out down to the last i' and t'," but then, when I saw the pictures being taken, I began to be suspicious because they wanted a profile of the President in one area, and then they asked him to turn and his face had to be just at the exact same height as it was in the other profile. And I began to suspect then that something was wrong.
Heisler and TIME had their White House press passes temporarily revoked over the incident (it was returned a few years later) but ran the cover regardless. In the face (literally) of the most powerful man on earth, Heisler stood by his work and for that reason carries with him the utmost integrity.
3. He Pushes the Bounds of Creativity – No Matter Who He's Working with.
Heisler has worked with politicians, astronauts, race car drivers, actors and directors and the only thing all of their portraits have in common is an unwavering belief in pushing boundaries. Each portrait is in its own way a beautiful, layered representation of whomever it represents. From the dwarfing, disorienting shot of Shaquille O'neal or the superhero-like portrait of Alonzo Mourning or the very powerful portrait of Astronaut John Glenn – all of Heisler's works speak for that unique subject. Says Heisler: "The thoughtful preparedness that defines my working method actually facilitates spontaneity and allows me to embrace surprise. I always have a game plan, but view it merely as a jumping-off point."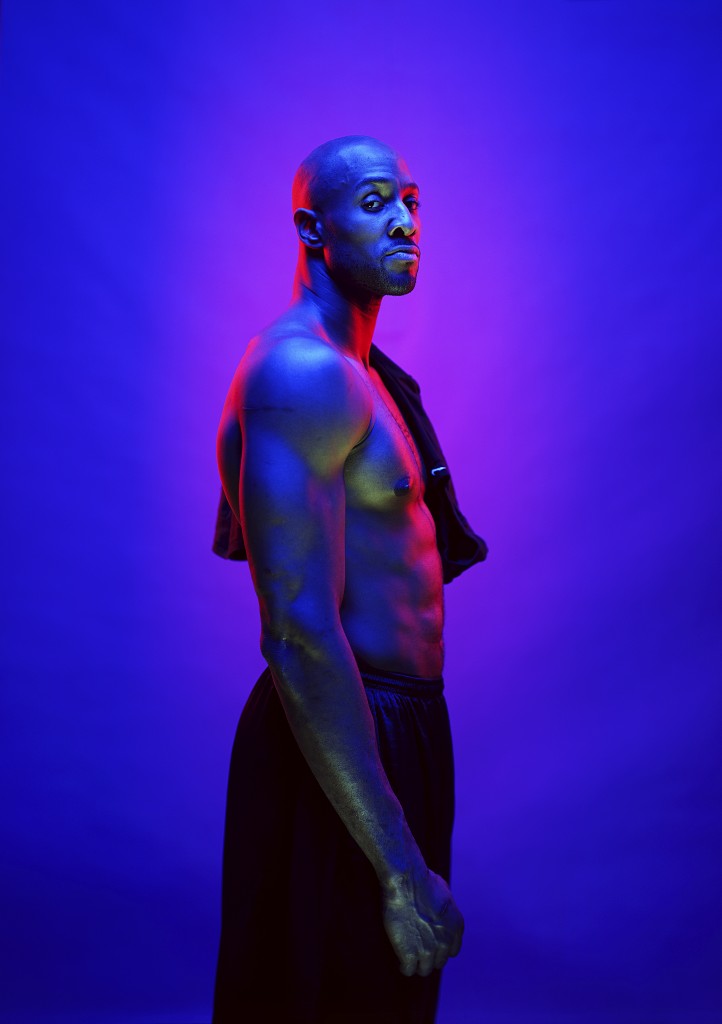 2. Got a Burning Question for Gregory? Just ask!
After what's sure to be a thought-provoking lecture, Gregory will turn the floor over to you. Such an illustrious career with so many stories has got to create a ton of questions – which is why we've created a Q&A period for after the lecture. Raise your hand, clear your throat and ask away.
1. Shake the Man's Hand
As if the lecture and Q&A wasn't enough – This lecture is your opportunity to actually have some face time with Gregory. After the Q&A's over, Gregory will be taking the time to sign copies of his book 50 Portraits (available online or for sale at the event). Even if you don't get a chance to ask him a question, you'll be able to tell him how you feel about his amazing body of work – face to face.
Have we got your attention now? There's less than two weeks left and tickets are moving FAST.
Register and get yours today. We'll see you there!