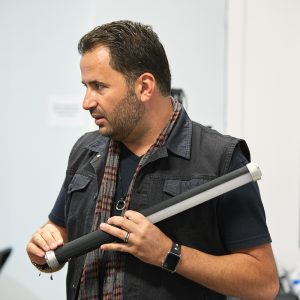 It's safe to say that last Thursday's Vistek seminar, featuring photographer Jerry Ghionis and the beautiful space age looking Westcott Ice Lights that he designed was a roaring success. Taking place in studio 3 at Hangloose Media in Toronto, it was an enjoyable afternoon of laughs, learning and of course luxurious light.
However, the most luxurious light in the room wasn't from the Westcott Ice Lights that were featured, but instead, from their designer, Jerry Ghionis & his wife & business partner Melissa.
Filled with warmth, laughter and seemingly unending positive energy, Melissa and Jerry are the rare type of artists that are able make you feel at ease and comfortable from the moment that you meet them. This was very apparent by the way they seemed to remember about half of the audience (presumably from previous seminars), when they personally greeted them coming into the studio.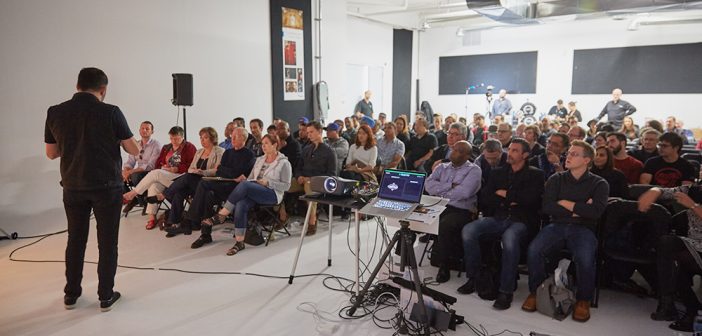 Rather than launch into the main event, Jerry decided it would be better to do a little Q&A first in order to give late comers a chance to get in and get seated before he fully started his seminar.
Jerry is extremely engaging, and had the audience riveted from the start and when things finally did get underway, it was obvious that this wasn't going to be your run-of-the-mill seminar.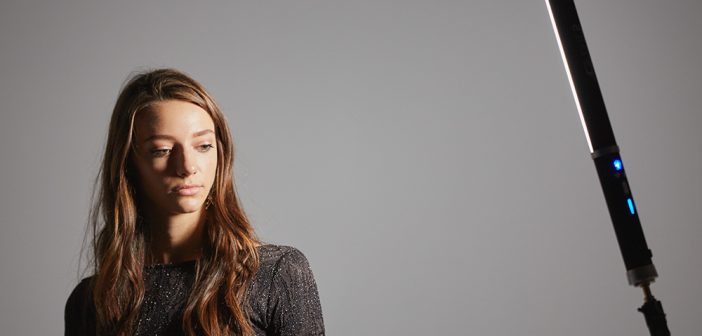 While the Ice Light was always front and centre, it wasn't really the focus of what he spoke about. Instead, he used the light as more of an instructional tool, while talking about lighting techniques in general.
Always keeping it light (no pun intended) and fun, it was fascinating to watch as he posed Anita Morris Models model Julia B and then explain why & where to place the light for the best results. He also took the time to explain his camera settings during each set-up which I think everyone found very useful.
Rather than just shooting Julia, Jerry made sure to include the audience in ways that I'm sure they weren't expecting, by using some of them as impromptu models.
Toronto photographer Paul Resina (pictured below) was the first of many to be called to the stage.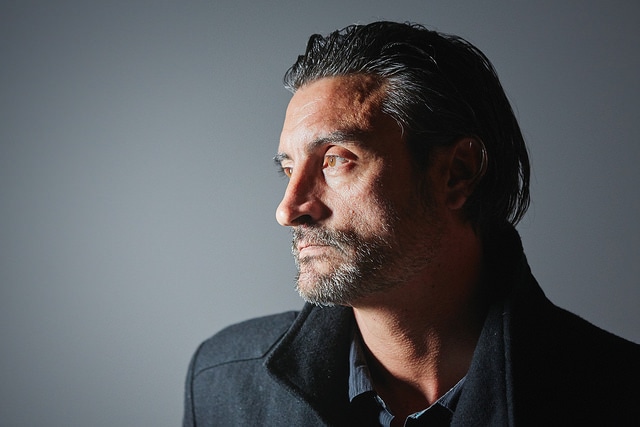 When bouncing flash, always bounce in the direction the nose is pointing" Jerry Ghionis
[pullquote]"The Omega Reflector combines the effect of a traditional reflector with the luxury of a beauty dish and a ring flash, offering the ultimate lighting control."[/pullquote]
One of the other really cool products that Jerry has designed is the Westcott Omega 10 in 1 Reflector.
The Omega is unique in a number of different ways, with the most noticeable difference being the 2:3 removeable centre frame and almost oval rather than round shape.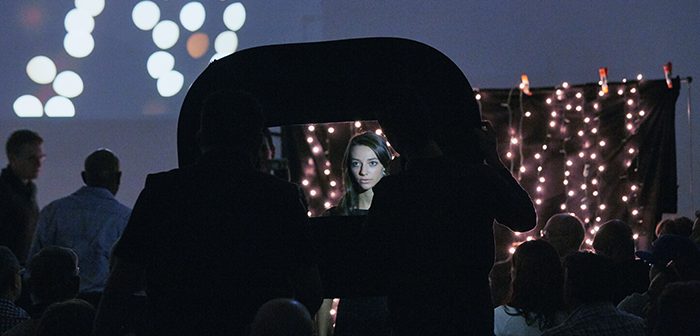 The uniqueness of the design provides a simultaneous main light and backlight with a single light source, be it natural or artificial. It also give photographers a great way to experiment with creative lighting techniques by using the center frame to create beams of lighting for unique portraits. OH, and it also comes with a carrying strap! Something that is sadly lacking from other reflector kits.
Check out the video below for more information.
---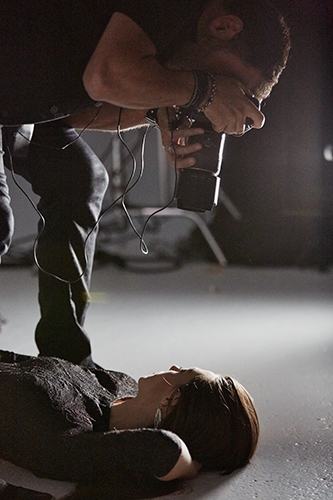 With the way that Jerry and Melissa had so easily built up a relationship with the audience during our afternoon with them, when it came time to say goodbye, it was like saying farewell to a couple of old friends, even though most of hadn't even met them before the seminar.
Even at the end, their friendliness shone through, as they shook hands, posed for photos with people, and engaged in small conversations, rather than just packing up and leaving straight away.
While I can't speak for everyone that was there, I can say that personally, I am really looking forward to the next time we can hang out with them again.
If you missed the seminar, or just want to learn more about the equipment and techniques that Jerry uses, here is a link to his educational site called the Ice Society.