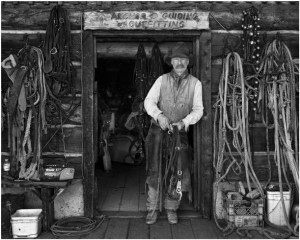 Drop by Vistek's downtown Calgary location and meet photographer Jim Kitchen, who will be on hand for the official opening night launch of his exhibit at the Vistek Gallery.
The event takes place Tuesday, Oct. 26 from 5 – 7pm and is open to the public.
When: Tuesday, Oct. 26 | 5 – 7pm
Where: 1231 10th Avenue SW. Calgary, Alberta, T3C 0J3

View Map
from the Canadian Perspectives of Photography blog:
Jim Kitchen has spent a lot of time in darkrooms and it shows in his work. His portfolio evokes images of long ago. For one thing, he shoots black & white exclusively. And for another, he uses a carbon ink printing process and a digital silver emulsion process to capture the look he's now become famous for. Recognized as one of Canada's great black & white film image makers, Jim donates a large chunk of his work to charitable organizations where photos are auctioned off to support Alberta's Children's Hospital, The Art Gallery of Calgary and several Woman's Cancer Charities, among others.
Take a sneak peek at his online gallery!