The Olympus Up Close and Personal Special Event is heading west! Whether you're merely curious about mirrorless, or you already own an Olympus mirrorless camera, Up Close and Personal is a must-attend event.
---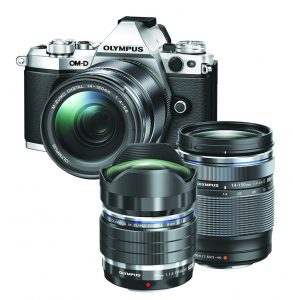 What a great way to add excitement to a summer of photo taking.
Join Olympus Technical Guru/Photographer/Experts: Brian Rycyk (Edmonton) or Yannick Michaud (Calgary/Willow Park) and get a first-hand look at some amazing new Olympus products, such as the All NEW OLYMPUS AIR A01, Zuiko ED 7-14mm f.2.8 PRO lens, or the M.Zuiko 8mm f1.8 PRO fisheye lens. It's also a chance to get your hands on and try out the exciting new E-M5 Mark II in a real photo studio setting, featuring a live model along with studio backdrop and lighting.
And if you need another reason to attend, an Olympus rep will be there giving away Olympus goodies. How can you say 'no' to free stuff!
Stop shooting with yesterday's camera. Get power. Get portable. Get Olympus.
You'll get an up-close perspective on new Olympus gear and find out why mirrorless cameras are gaining in popularity.
Olympus Up Close and Personal Event Dates
Saturday, August 1st, 2015 – 11:00 a.m. – 1:00 p.m. Vistek Edmonton – Led by Brian Rycyk
Tuesday, August 4th, 2015 – 11:00 a.m. – 1:00 p.m. Vistek Willow Park – Led by Yannick Michaud
Wednesday, August 5th, 2015 – 11:00 a.m. – 1:00 p.m. Vistek Willow Park – Led by Yannick Michaud
---