Photography has always been a passion for Richard Bacsa, even though it hasn't been the main focus of his career to date…
A graduate of the Bachelor of Film and Media Production Program at Humber College, Richard Bacsa has spent the last few years working on various commercial video projects, music videos and the occasional wedding gig.
He is also an integral member of the Video Commercial Sales team at Vistek Toronto, helping clients design & set-up their production studios, troubleshoot problems and test out new gear.
Travel Photography
It was his beautiful images from his trip to Iceland last year that first allowed us to see that his critical eye extended beyond the video world and into the photographic world and quite frankly, left us wanting to see more of this side of his work.
On his recent trip to the Azores Archipelago with his girlfriend and creative partner Caitlin, Richard was presented with the perfect opportunity to not only capture some more beautiful images, but to also highlight what the new Olympus OMD E-M1 Mark II camera is capable of.
And as you can see below, the results were spectacular.
---
Click on image for full size
[the_grid name="Richard Bacsa InStore Gallery"]
---
Richard's complete photo series from the Azores will be on public display at the Vistek Toronto In-Store Gallery through the month of March.
[put_wpgm id=2]
---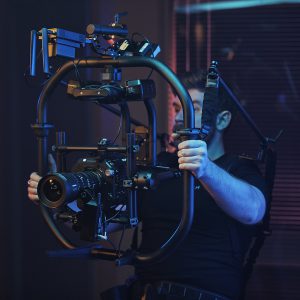 Richard is a Hungarian-born videographer/photographer and lover of all things visual. He moved to Canada with his family when he was but a wee schoolboy. Today, Richard spends his days consulting, designing studios for his clients and testing out new gear, while his weekends are reserved for shooting weddings, commercials, and music videos.
You can see more of Richard & Caitlin's work on their website A Guy, A Girl & A Camera Bag or follow Richard on his Instagram account @Forgot_to_Format
---