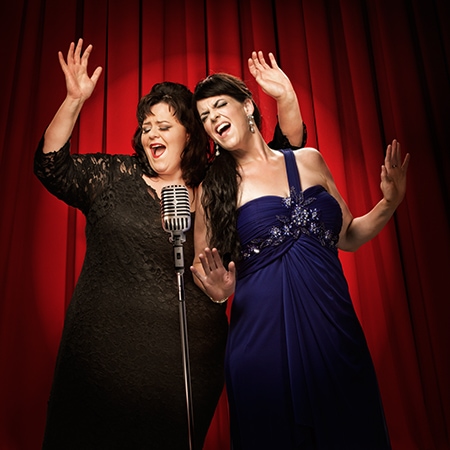 A fascinating guy, this Blake Morrow. He's a great photographer as well as an accomplished illustrator and graphic designer. And that's the unique aspect of Blake's work; you can actually see where the different disciplines collide and duke it out. The Beth Project is a perfect example.
The Beth Project
In celebration of the 2015 CONTACT Photography Festival (the entire month of May) The Beth Project will be showcased in Vistek Toronto's in-store gallery. We secretly believe it's going to be the series of photos that everyone will be talking about. And it's not just because they're cleverly conceived, stunning to look at, and highly entertaining. Most people will be able to admire, appreciate and even empathize with the photos for another reason.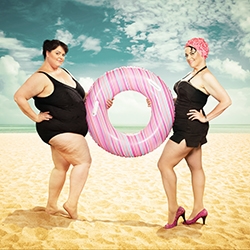 We've all seen "before" and "after" photos of successful weight-loss candidates — but nothing like this. By creating pop culture portraits of his friend Beth in her before and after bodies, Blake has put a whole new artistic spin on the concept.
The images of Beth posing as her before and after selves were shot separately, two years apart, and seamlessly integrated to interact. In effect, Beth plays dual roles in the same image.
To honestly communicate and celebrate Beth's weight-loss accomplishment, Blake remains true to the concept in every conceivable way. He contends Beth's body size was not digitally altered in the slightest.
For Beth, losing 150 pounds was life-altering. And in each photo in the series, Blake magically captures the transformation.
*Update* "The Beth Project" has now been featured on the following websites: Global News, Goodhousekeeping.com, Petapixel, Cosmopolitan.com, Women's Health Magazine, Buzzfeed and Design Taxi
---
---
The Blake Project: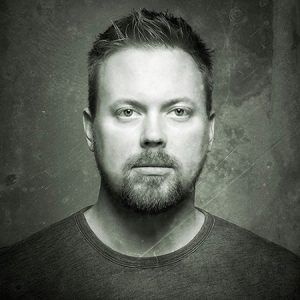 Like we said, this Blake Morrow character is a fascinating guy with an interesting past. He has a passion for pop culture, and it stems from being raised on a steady diet of tv, comic books and action figures while growing up in a rural Ontario town.
After graduating from Toronto's Humber College in Creative Photography, Blake sped off to New York City, where he learned the ropes under photography icon Annie Leibovitz. Once there, he raised his portfolio by shooting such music greats as Oasis, Radiohead, Moby and Sloan.
You would think that Blake would continue down this impressive road of photography, and continue to shoot high-profile artists. But you'd be wrong.
Blake also happens to be an accomplished graphic designer, illustrator and art director, having worked at Oxygen Design Agency, The Riodon Design Group and Harlequin Publishing.
So, the obvious next step in the evolution of Blake would be to somehow find a way to harness and promote his many creative talents. What ensued is Morrow Creative Ltd, with Blake providing both traditional in-camera photography as well as multi-image digital compositing.
The impressive and constantly expanding Morrow Creative Ltd. client list includes such notables as: CAPIC, Raygun Magazine, Universal Music, Nettwerk Records, Capital Records, MuchMusic, Bravo Television, City TV, Harlequin Publishing, TVOntario, Steeple Hill Publishing, Berkley Books, Random House, Roc Books, Ford Motor Company, TV Guide, Penguin Publishing and St.Martin's Press.
It all sounds pretty incredible coming from a young entrepreneur, doesn't it? But check back in a while, because we suspect the Blake project is just getting started.
Socially speaking, you can follow Blake on: