Photographer Janet Dwyer utilizes a flatbed scanner as an imaging tool instead of the traditional digital camera to capture images. Inspired by the infinite variety and exact structures found in the natural world, Janet scans plants, feathers, bones, ice, live and dead insects on a flatbed scanner, as a way to convert the 3-dimensional objects to digital information.
And here lies the secret: the scanner magnifies details that are often too small to see, offering a sense of intimacy and a unique connection to structures within objects.
Dwyer's work has won several international awards, including a first-place prize in the IPA and a second-place in the Master's Cup. Her work is also featured in numerous magazines: BW and Color, Amateur Photographer, Photo Techniques, Photo Life, Photo Ed and Pro Nature Photographer. Currently, her solo exhibition "Conversations with Nature" is touring public galleries in Western Canada.
Meet Janet Dwyer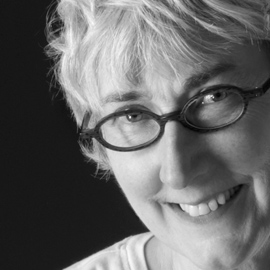 What is your background/education?
In 1973 I enrolled in a three year photography program at Conestoga College in Kitchener Ontario. A year after graduation I was asked to teach BW darkroom at the college, which began the educational aspect of my career. In 1987, after a decade of combined teaching and freelancing, I enrolled in the fourth year at Ryerson University and completed a BAA in Photography. In the years following, I continued to work as an instructor, shoot stock and other freelance assignments, eventually specializing in photographing works of art for artists, galleries, and museums.
In 2001 I bought my first flatbed scanner—to test it out I placed my hand down on the glass and hit scan. Seeing the incredible resolution I quickly realized its potential as an imaging device; been playing around with it ever since, creating a personal body of 'scanography' work.
How did you get your start as a photographer, did you have a special mentor?
No special mentor in particular but I am grateful to people who visit my studio bringing me interesting things to scan.
Enrolling in a college photo program was the suggestion of a friend who observed me photographing with my father's camera when I was 19.
What inspires you?
Nature in its infinite variety is an endless source of inspiration.
Seeing the large format polaroid work of Olivia Parker had a profound effect on me as a student on a field trip to the George Eastman House.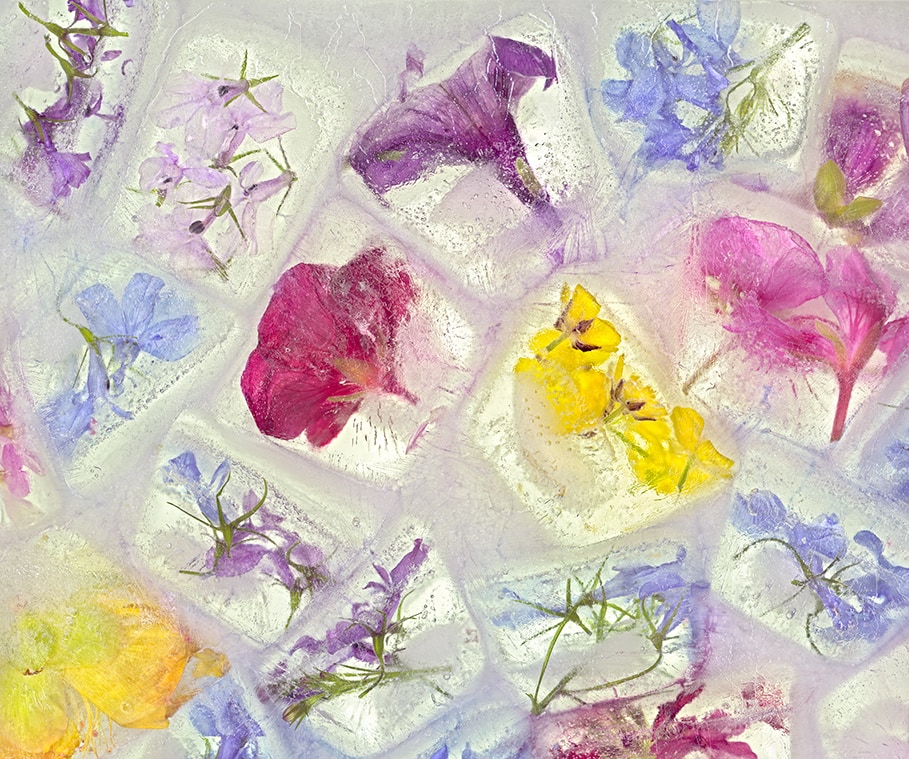 Who are your favourite photographers?
Hard to name them all so here's a few: Olivia Parker, Rosamond Wolff Purcell, W. Eugene Smith, Ernst Haas, William Eggleston, Diane Arbus, James Nachtwey. Recently Karl Blossfeldt's was brought to my attention and it really struck a chord.
What has been your most memorable (crazy, interesting, amazing or inspiring) photography experience?
Flying in a helicopter with the door off to shoot a remote mining site was very exciting. Also the first time I scanned tiny orb weaver spiders. They built a dense web on the glass flatbed and their movements left vibrant, digital RGB streaks – a surprising effect that opened my eyes to the possibilities of the medium.
What has your greatest career accomplishment been to-date?
Photographing all the Artifacts from the "Out of Mist" Nuu-chah-nulth Exhibit for the Royal BC Museum on 4×5 slide film.

What are some of your biggest challenges? How do you overcome them?
Feeling like I am living up to my own expectations to make images I am proud of or feel good about, images that I will still feel good about ten years from now. I keep pushing myself to try new things especially with scanography as it is a relatively new technique.
Is there anything you would have done differently in your own career?
Not especially, I have been at it for forty years now and have enjoyed 'being my own boss' for the most part.

Do you have any advice for photographers starting out?
Look at work by Masters of Photography
Tell us a little about some of your favourite photo gear.
I use Epson Scanners in my studio. For my commercial work – Canon dSLR with mostly 100mm macro is useful for shooting art, dynalite studio strobes, chimera softboxes.
What is your favourite photo accessory, other than your camera?
My studio camera stand on rollers. I use it for holding and positioning scanners as well as cameras. It spoils you—it's really frustrating to photograph using an ordinary tripod now.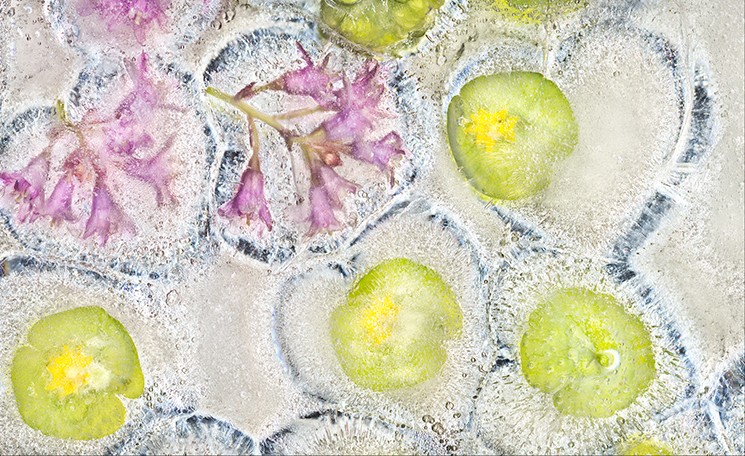 If you had to choose just a single camera and lens would it be and why?
Well that would be the one I use 95% of the time in studio – Canon Mark II with 100mm macro lense for perspective, subject distance, and macro features.
Can you share with us anything that you're working on right now?
If I find time to do personal work these days I am often working with things that are frozen in ice because I like the challenges – (get it done before it melts) and appreciate the textural qualities of ice as it melts, plus the excitement of making a composition in water as it freezes.
Where else can people see your work?
Currently in my studio on Salt Spring Island and also in a touring exhibit- 'Conversations with Nature' which is showing in Western Canadian Public Art Galleries ( Okotoks and Maple Ridge coming up this spring).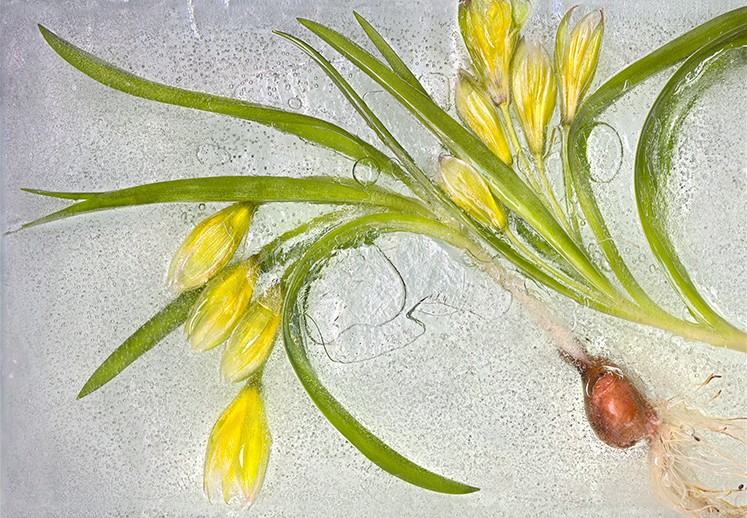 A Selection of Janet's Scanography  is currently on display at Vistek's Mississauga location until January 2, 2015.
Other Dates and locations:

Ottawa: February 2 – February 27, 2015
Toronto: March 2 – April 3, 2015
Edmonton: June 2 – July 3, 2015
Calgary: July 6 – July 31, 2015
Willow Park: September 7 – October 2 2015