Monitor Calibration is an important step that many photographers overlook when setting up their editing stations…
If you've ever printed photos either at home or at a print shop and wondered why the colours don't appear the same as they did on your screen when you were editing them, it might be a good time to consider purchasing a monitor calibration tool.
What is Monitor Calibration and why should I bother with it?
"Screen" or monitor calibration is a way to ensure that the colours that you are seeing on your screen will better match the colours that will appear on your final prints. It does this by calibrating your screen to a known standard, meaning that you can be sure that your screen is providing  you with a good representation of both colour and brightness.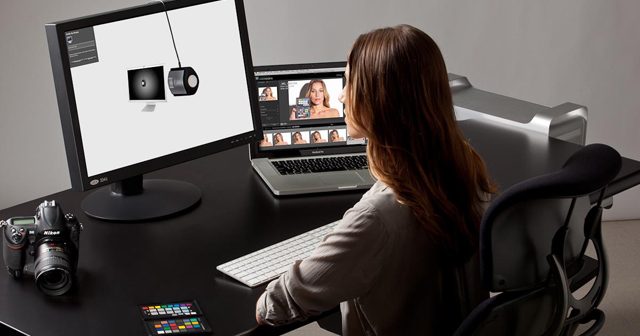 While most monitors ship with a colour calibration feature built in, if you've ever tried using one, you know that it's a time consuming and frustrating experience, that to be honest, doesn't always work the way it should. That's why we recommend using one of the many tools that are out there that were developed specifically for this task.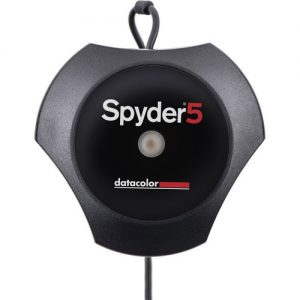 As mentioned above, there are many different products on the market that can help you calibrate your monitor but the two most popular brands are X-Rite and Datacolor.
Each brand offers tools suitable for anyone from novice thru to expert, so choosing one suited to your experience level shouldn't be difficult. Now that being said, X-Rite does have a slight edge in terms of the number of products that they offer.
What to look for:
There are a few things you'll want to consider when deciding which calibration tool is best for you:
Ambient light detection

This feature will automatically set your monitor brightness to match the lighting conditions around you.

Speed

Since calibrating your monitor isn't a one shot deal (it's something you should be doing every few months), you'll want to factor in the amount of time that it takes for it to work it's magic. Most work pretty quickly, but some do work faster than others.

Monitor Types

Different types of monitors display light differently (LCD, LED, OLED, etc), so you want to make sure that your calibration device supports the type of monitor that you use for editing to get the most accurate of results.

Advanced features

Some of the more expensive models feature advanced features you won't find on the basic versions, so if there is specific feature that you are looking for, you might want to make sure that the tool includes it as part of the software.

Software

Not everyone is tech savvy, so choosing a device with less detailed calibration options, might be something you'll want to consider if you're not comfortable with more complex setting options.

Price

Pricing can vary greatly, you can spend under $100 for a basic version, or up to $1000's of dollars for the most advanced (and feature rich) versions.
---
We aren't going to recommend a specific monitor calibration tool for you, but you can check out the X-Rite and Datacolor products that Vistek has to offer by clicking on the links below:
[columns]
[column size="1/2″]

[/column]
[column size="1/2″]

[/column]
[/columns]
---
We'd love to hear from you! Feel free to share your monitor calibration experiences, recommendations or other comments in the section below.