ProFusion Expo 2016 – Join Us In Toronto This October
October 5, 2016

-

October 6, 2016

---
It's all about showcasing the spectacular! Join us at ProFusion Expo 2016, Canada's Largest Pro Imaging Show.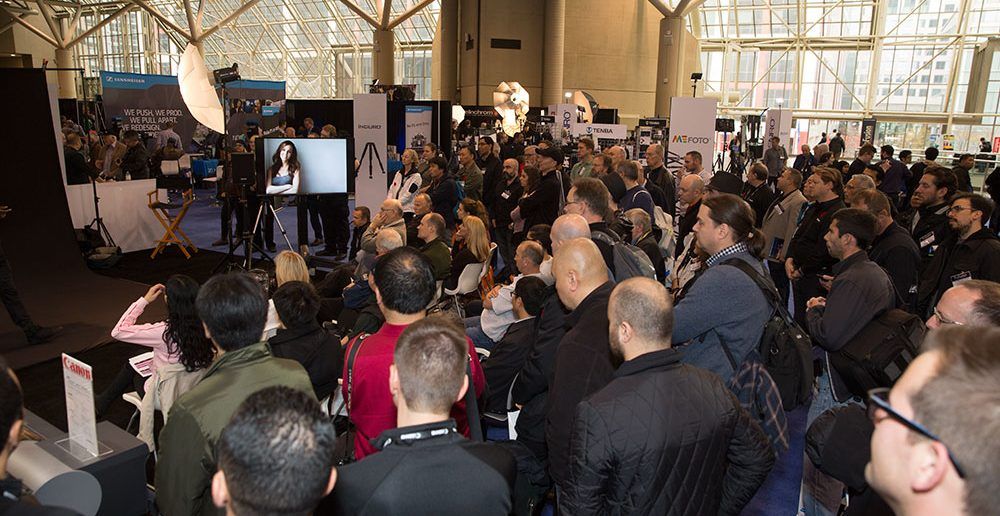 ---
If it's new and exciting and you haven't seen it yet, chances are you'll see it launched at ProFusion Expo.
Over the years, ProFusion Expo has showcased many 'first in Canada' product launches, including the most talked-about cameras, lighting, software, and more.
ProFusion Expo isn't just about getting a first-hand glimpse of new gear, it's about experiencing it first-hand in an intimate, interactive environment and is unlike anything you've ever encountered other trade shows.
A 100% Pro-rated Event
Year after year, ProFusion Expo has become a must-attend event, 'required viewing' if you will, for Canada's imaging professionals.
As trade shows go, there's nothing else like it in the country.
Whether you're a DOP, photographer, producer, lighting director, audio professional, indie-shooter, freelancer, broadcaster, educator, ProFusion is for you.
Meet the who's who of the industry
Many legendary names have graced the floor of ProFusion over the past 6 years, some of the most notable include Greg Gorman, Garrett Brown, Jay Maisel, Vincent Laforet, Philip Bloom, Alex Buono, Adam Forgione, Bill Frakes, Seth Resnick, Gary Adcock, to mention just a few.
---
ProFusion 2016 is lining up to be the best yet!
We're building our roster of exhibitors for 2016 and we're already getting excited!
---
Check out this year's list of exhibitors here: ProFusion 2016 Exhibitors List
---
This year's show is going to be spectacular, in fact, it's one you won't want to miss!
As a pro or hobbyist, ProFusion delivers a mix of quality and quantity of brands, plus the professional lineup of presenters, you just don't find at any other Canadian trade show.
---
REGISTER FOR YOUR FREE TICKETS TODAY!
Show Dates & Hours
Wednesday, October 5, 2016 – 11:00 a.m. – 7:00 p.m.
Thursday, October 6, 2016 – 10:00 a.m. – 5:00 p.m.
Location
Metro Toronto Convention Centre – Hall E (South Building)
Sign Up for a UAV Flight Centre Session
---
ProFusion UAV Centre – DJI MOVING CAMERA | Introduction to the OSMO
---
ProFusion UAV Centre – DJI MOVING CAMERA | Ronin training Session
---
ProFusion UAV Centre – DJI New Pilot Experience | Phantom 4
---
ProFusion UAV Centre – ALTEX | Safety & Training for UAV/Drone Operations
---
ProFusion UAV Centre – DJI | INSPIRE & MATRICE ADVANCED UAV SYSTEMS SESSION
---