ProFusion Expo 2018 – November 13 – 14 – Toronto
November 13, 2018 @ 11:00 am

-

November 14, 2018 @ 5:00 pm

Free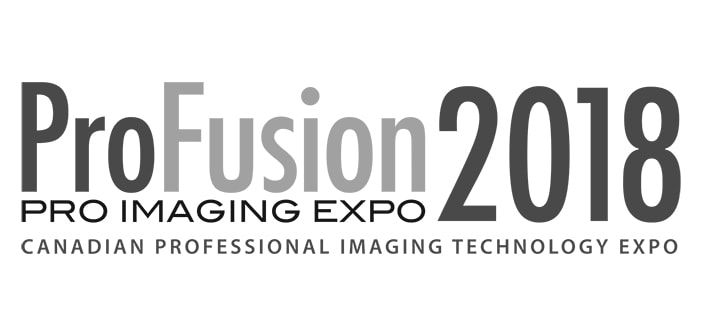 Now in its 8th year, ProFusion Expo is a premier event for Canada's imaging professionals.
---
As an all-Canadian version of international trade shows, there's nothing else like ProFusion Expo in the country. Whether you're a DOP, photographer, producer, lighting director, audio professional, indie-shooter, freelancer, broadcaster, educator, ProFusion Expo 2018 has something for you.
ProFusion Expo 2018 Dates & Hours
Tuesday, November 13, 2018 – 11:00 a.m. – 7:00 p.m.
Wednesday, November 14, 2018 – 10:00 a.m. – 5:00 p.m.
Metro Toronto Convention Centre, 255 Front Street West – Hall A – North Building
Visit www.profusionexpo.com for full show details or follow us on social for updates as we get closer to the show.
Twitter | Facebook | Instagram
Enjoy Incredible 2 Day only Show Specials – It's the best two-day shopping experience of the year!
At this year's ProFusion Expo, you'll enjoy Black Friday level savings a full two weeks before anyone else! And the best part? You won't have to brave the insanity of of heading out to the stores on Black Friday itself!
Special Event savings along with exclusive ProFusion offers will be featured throughout the show.
It's all about showcasing the spectacular! Join us at Canada's Largest Pro Imaging Expo.
If it's new and exciting and you haven't seen it yet, chances are you'll see it launched at ProFusion.
Over the years, we've showcased many 'first in Canada' product launches, including the most talked-about cameras, lighting, software, and more. And it's not just about getting a first-hand glimpse of new gear. It's about experiencing it in an intimate, interactive environment, unlike anything you've ever encountered at any other trade show.
Meet the who's who of the industry – Many legendary names have graced the floor of ProFusion over the past 8 years, some of the most notable include Greg Gorman, Garrett Brown, Jay Maisel, Vincent Laforet, Philip Bloom, Alex Buono, Adam Forgione, Bill Frakes, Seth Resnick, Gary Adcock and Peter Mckinnon to mention just a few.
Register Here