Vistek Calgary – FUJIFILM's Most Xcellent Event Ever!
February 8, 2017 @ 11:00 am

-

2:00 pm

Free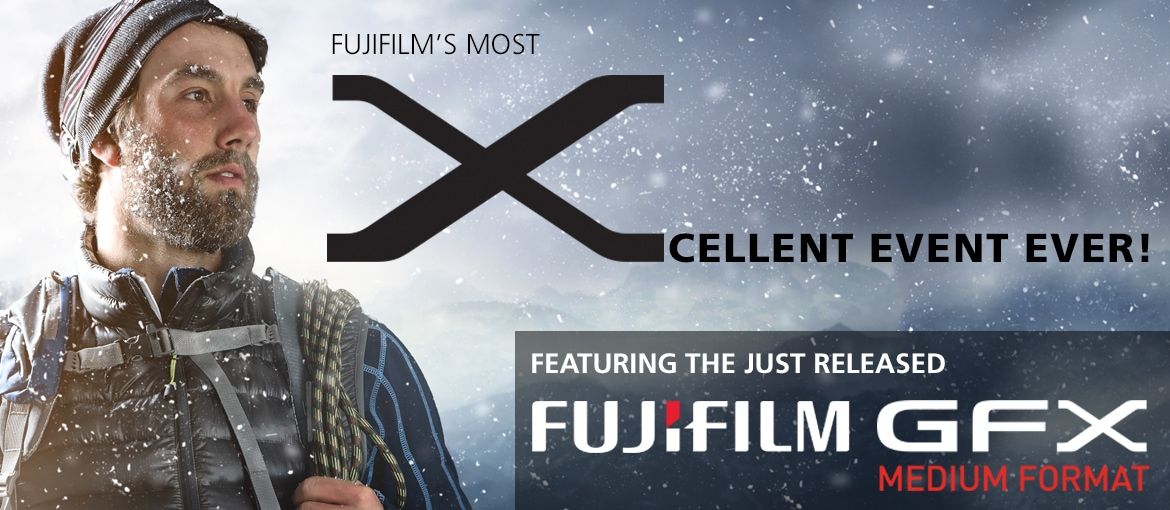 With The Fuji Guys, FUJIFILM X-series cameras, lenses, free swag, and so much more!
Come see what shiny new wonders FUJIFILM has up their sleeve. Get all the exciting news firsthand from the guys who really know their stuff.
The famous Fuji Guys will be in-store to showcase the latest and greatest from FUJIFILM. Namely, new X Series cameras, including the phenomenal medium-format GFX 50S, along with amazing new X Series lenses.
Join us at 11:00 for a presentation by Western Canadian Fuji Guy Gord Webster on the latest cameras from Fujifilm.
New X Series Cameras & Lenses at Event:
Gord will be providing samples of these cameras and lenses for you to touch and try out.
Make sure you mark an X on your calendar beside Wednesday, February 8, and sign up today!
---
About Gord Webster
"FujiGuy" Gord Webster was given his first Instamatic camera at the age of five. Growing up in a household where his Dad worked as the camera buyer for a large department store meant that Gord was constantly exposed to, and able to try, the "latest and greatest" photo gear. So, it only made sense for Gord to merge his passion for photography with his career.
For the past 23 years Gord has been with Fujifilm Canada, and for over 15 years has been representing and showcasing Fuji products at public events. This allows Gord to continue to use the "latest and greatest" photo gear. Several of Gord's images have been used by Fujifilm Canada to promote various digital cameras, and the quality they produce. Gord almost always has a camera with him, ever eager to expand his photographic catalogue. He is particularly interested in nature, landscapes and scenery yet enjoys experimenting with other aspects of photography.