Vistek Ottawa – FUJIFILM's Most Xcellent Event Ever!
February 17, 2017 @ 10:00 am

-

1:00 pm

Free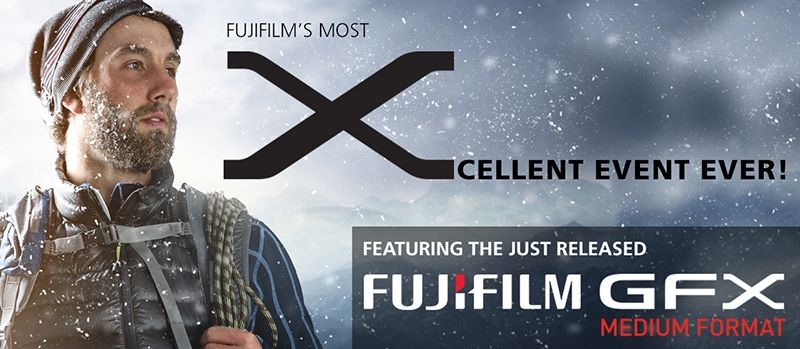 With The Fuji Guys, FUJIFILM X-series cameras, lenses, free swag, and so much more!
Come see what shiny new wonders FUJIFILM has up their sleeve. Get all the exciting news firsthand from the guys who really know their stuff.
The famous Fuji Guys will be in-store to showcase the latest and greatest from FUJIFILM. Namely, new X Series cameras, including the phenomenal medium-format GFX 50S, along with amazing new X Series lenses.
New X Series Cameras & Lenses at Event:
GFX 50S & GF Lenses
X-Pro2 Graphite Edition
X-T2 Graphite Silver Edition
X-T20
X100F
XF 50mm f/2 R WR Lens
And here's the most Xcellent part! You get to try them out for yourself. But be warned. Whatever FUJIFILM X Series camera or lens you touch and try, you may not want to put it down.
Make sure you mark an X on your calendar beside Friday, February 17, and sign up today!
---
About Billy Luong:
With over fifteen years of experience with digital cameras at FUJIFILM and over 11.7 million views as co-host of the popular YouTube channel "The FUJI Guys", Billy Luong has become widely known as a spokesperson for the company.
Billy also finds time to manage the Product and Marketing Specialist group, which oversees training and events across Canada, monitor social media, supervise a group of professional "X" photographers, liaise with the media, and consult with the product development team in Japan to create new camera features that customers are asking for.
---