Panasonic has announced the latest firmware update (ver. 2.1) for the LUMIX S1H Full-Frame mirrorless camera. The firmware update offers new features and improvements designed to enhance its performance and usability.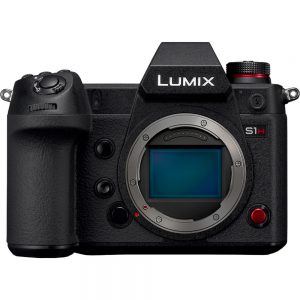 Panasonic News Release July 28, 2020 – Panasonic has announced the LUMIX S1H firmware update program version 2.1 that supports RAW video data output. Working together with Atomos, a global company that creates video equipment for professional film creators, the new firmware enables the output of maximum 5.9K/29.97p and 59.94p 4K RAW video data over HDMI to save it as Apple ProRes RAW on the Atomos Ninja V 4K HDR monitor-recorder. In addition, it further complies with 3.5K Anamorphic 4:3. Panasonic commits to provide innovative solutions for professional film creation by enabling all S1H users to receive this firmware for free of charge.
What's new and improved in LUMIX S1H Firmware Version 2.1
RAW video data output over HDMI
[5.9K] / [4K] / [Anamorphic (4:3) 3.5K] 12-bit RAW video data can be output over HDMI.
The Apple ProRes RAW can be recorded on Atomos Ninja V.
| | | | | |
| --- | --- | --- | --- | --- |
| Area | Resolution | Frame Rate | Aspect | HDMI Output |
| Full-Frame | 5.9K (5888×3312) | 29.97p/25p/23.98p | 16:9 | 12-bit |
| Super 35mm | 4K (4128×2176) | 59.94p/50p/29.97p/25p/23.98p | 17:9 | 12-bit |
| Super 35mm Anamorphic | 3.5K (3536×2656) | 50p/29.97p/25p/23.98p | 4:3 | 12-bit |
V-Log or Rec.709 is selectable on Live View monitor during RAW output.
Shooting assist functions including WFM (Waveform Monitor), Vectorscope, Luminance Spot Meter, Zebra Pattern can be used during RAW output.
A LUT (Lookup table) exclusively designed for RAW video recorded on NINJA V is available on the following customer support website to make the same colour grading as V-Log/V-Gamut. It is easy to match colours between the footages recorded with Panasonic Varicam, EVA1 and GH5 series cameras to combine them. https://panasonic.jp/support/global/cs/dsc/download/lut/s1h_raw_lut/index.html
Digital Single Lens Mirrorless system camera equipped with a full-frame image sensor. The LUMIX S1H is the world's first camera capable of video recording at 6K/24p (3:2 aspect ratio), 5.9K/30p (16:9 aspect ratio), and 10-bit 60p 4K/C4K.