Sigma has released a firmware update for the Full-Frame Sigma fp camera that adds a slew of new features including support for RAW recording with the ATOMOS Ninja V HDR and Blackmagic Design external recorders, movement control with Zhiyun gimbals and more.
Find out what's new, improved and fixed in firmware update ver.2.00 below.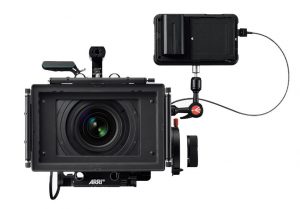 Newly introduced functionality
Supports cinemagraphs creation and playback.
CinemaDNG footages playback
Supports still capture during live view and movie shooting in Cine mode
Supports still image capture from movie files (CinemaDNG, MOV) shot with the SIGMA fp
Supports HDR in movie shooting
Supports still and movie shooting in Director's Viewfinder mode
Supports DCI 4K 12bit / HDMI Raw output
Supports compressed raw recording with ATOMOS and Blackmagic Design external recorders※1
Camera movement control is compatible with ZHIYUN gimbals. *1
Instruction message appears when attempting to use greyed-out items in SHOOT menu
Supports camera control in USB mode *2
*1 Firmware update of the corresponding device is required.
*2 The SDK (Software Development Kit) for controlling the camera is scheduled to be available in early July.
---
---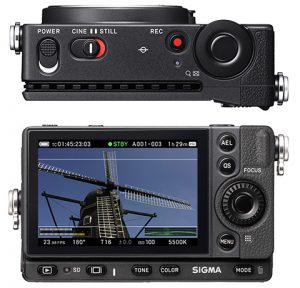 Enhanced/modified functionality
Supports Dual Base ISO (ISO100 and 3200)
Improved AF performance
Improved recording stability with recording media
Improved image quality
Supports CinemaDNG 25 and 29.97 fps (UHD 12bit) shooting
Supports CinemaDNG 100 fps (FHD 12bit) shooting
Supports CinemaDNG 100 and 119.88 fps (FHD 8bit and 10bit) shooting
"OFF" option available in Color mode
Exposure adjustment available in QS (Quick Set)
Tone control setting "Auto (Mild / Strong)" available during movie shooting
Supports USB Video Class (UVC) setting adjustments while the fp is connected to USB
Supports time code generation
Compatible with BWF format
Supports file size changes at aspect ratio 7:6
Supports changes of shutter sound effect
---
---
Bug Fixes
The phenomenon of flickering in dark areas in video footages has been corrected
Bugs in USB Video Class (UVC) setting when connected to USB or during movie shooting have been corrected
Improved accuracy with evaluative exposure metering
Other minor bugs have been corrected
Note: To develop raw data (DNG files) from the SIGMA fp with firmware Ver. 2.00, the use of SIGMA Photo Pro 6.7.4 is required. Users need to update to SIGMA Photo Pro 6.7.4 when applying the fp ver.2.0 firmware update.
The SIGMA fp employs a back-illuminated 35mm full-frame Bayer sensor with 24.6 effective megapixels for high-quality images. Covered on the front and back sides with die-cast aluminum alloy for its superior robustness and thermal conductivity, the compact body of the SIGMA fp is built with a signature heat sink structure and sealing on 42 points for a dust- and splash-proof structure, making it a perfect camera to use for long hours under all types of environments. With its small body and great adaptability, the SIGMA fp enhances the joy of full-frame image quality, no matter what one's shooting settings may be.