The Sony Venice is receiving a new firmware update (ver. 6.0) that adds new frame rates and various other improvements.
Before you update, it's important to know that this update will not work unless you are currently running firmware ver. 4.0 or higher. Do not install this firmware on a camera running the ver. 3.0 firmware.
The firmware update to version 6.0 will be available to download from Sony starting Dec 15th, 2020.
Download files will contain the following:
VENICE (MPC-3610) V6.0 firmware

Operation manual.
Install manual
Release notes

AXS-R7 V6.0 firmware

Update manual
Release notes

RAW Viewer V3.5
Find out what's new and improved below.
New HFR capabilities
5.7K 16:9 max. 72fps
4K 6:5 max. 72fps
3.8K 16:9 max. 110fps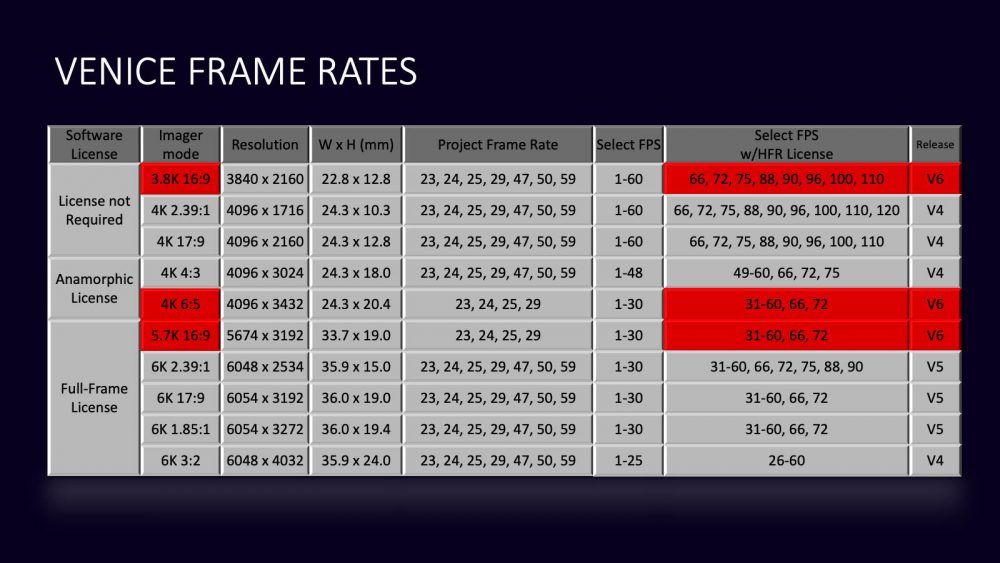 New/Improved Shooting functions
New/Improved Monitor Out Functions
3D LUT adaptation to VF
New ART (Advanced Rendering Transform) file import
SDI 1-4 3G-SDI Level A/B switchable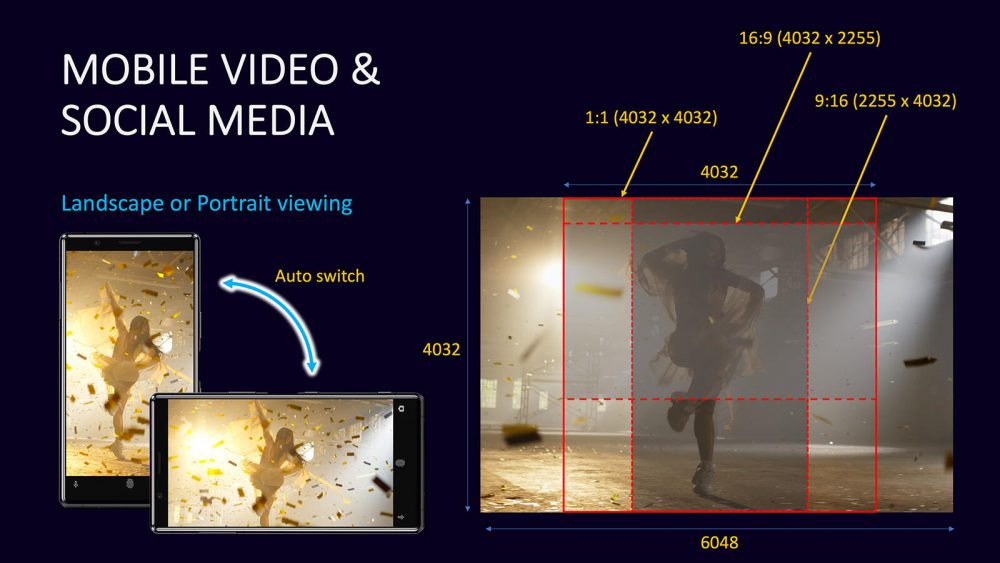 New Shooting assist functions
Second user frame line
9:16 and 1:1 preset frame line
REC beep and alarm volume can be adjusted individually
Maintain CamID+Reel# when loading ALL File
Display Genlock and TC lock status on OSD
De-squeeze on/off by USER button
RCP Call function
Technicolor Look Library for Venice
Also on December 15th, Sony in collaboration with Technicolor, will be releasing a new Technicolor Look Library for the Venice.
The free of charge Look Library, utilizes Sony's ART (Advanced Rendering Transformation) technology and will initially feature:
5 looks including Film Print Emulation from Technicolor
Rec. 709 will be target display
Files will be available from both Sony and Technicolor
Sony proudly introduces its next generation motion picture camera system with forward thinking full frame sensor, phenomenal color science and user-friendly operation.