The latest firmware ver. 0.97 update for Z CAM E2 series cameras adds new, higher frame rates for ProRes recording on the ES-S6, E2-F6 and E2-F8 cameras and adds a brand new C4K 3:2 aspect ratio to the E2-S6 and E2-F6 cameras.
This update also extends the manual ISO range and moves the VFR selection setting to the record screen.
See below for more details and information for ver. 0.97.
Added Features:
C4K 3:2 aspect ratio (for E2-S6 & E2-F6)
Extended manual ISO
Improvements:
ProRes HQ, C4K up to 50fps (for E2-S6 & E2-F6)
Prores 422, 8K up to 25fps (for E2-F8)
ProRes LT, 8K up to 30fps (for E2-F8)
VFR selection moved to Record menu
---
Vistek is the exclusive Canadian partner for Z CAM Cinema Cameras! Z CAM is a camera product line created by a team of innovative and creative people dedicated to developing high performance imaging products and solutions.
---
Previous Firmware Update to ver. 0.96 for all Z CAM E2 Series Cameras (except E2G)
Updated August 6, 2020: Z CAM with Version .96 or greater can now be used as a USB webcam. Simply connect to your computer with a USB A to C type cable.
Added USB webcam and streaming features for Mac and PC:
In-camera SRT push (web interface) – Secure Reliable Transport Protocol
In-camera RTMP/RTMPS push (web interface) – Public Standard Open Streaming Protocols
UVC web camera, supports both H.264 and MJPEG – Standard USB Plug & Play Webcam Protocol
This is the simplest way to connect with live meeting and collaboration apps like Zoom, etc.
Features Added: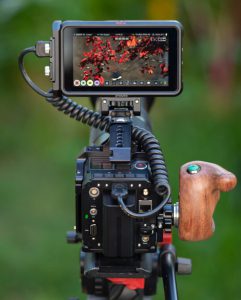 Added USB Webcam & Streaming Features for Mac and PC
In camera SRT push (web interface) – Secure Reliable Transport Protocol
In camera RTMP/RTMPS push (web interface) – Public Standard Open Streaming Protocols
UVC web camera, supports both H.264 & MJPEG – Standard USB Plug & Play Webcam Protocol
Additional Features
Concert image profile is added
F2 F3 F4 can be assigned for Mode Switching
Improvements:
RAW over HDMI performance
[E2-F6][E2-S6] Noise performance further improved in high ISO settings
[E2C][E2-F8][E2-S6] White balance range extension to 10000K color temperature
23.98fps is now supported frame rate for output on HDMI
Camera preview LUT updated
Bug Fix: H.264 meta data error
Bug Fix: Audio gain incorrect
Other bug fixes
Note: Z Raw is now also directly supported in Premeire (PC only) or Scratch MAC & PC