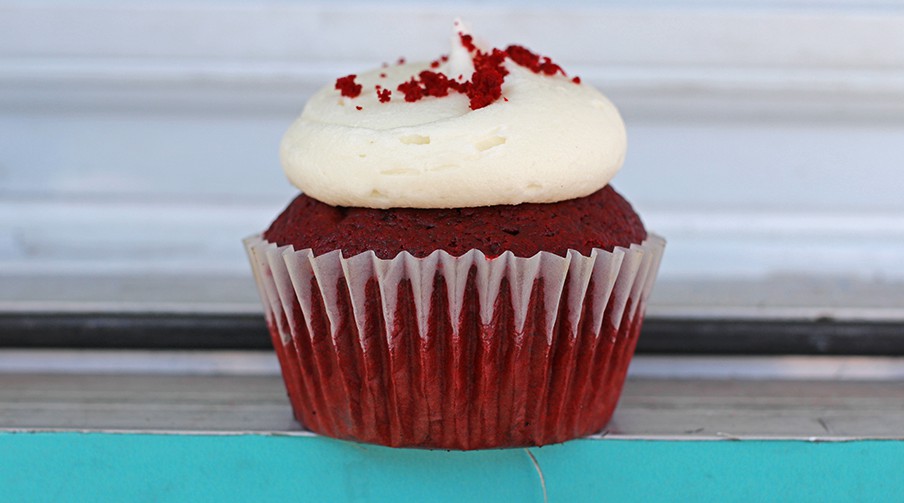 f/5.0 | 1/200sec | 100 iso
Red Velvet by Pretty Sweet – A Mobile Cupcakery
T: @prettysweet_to
This weekend, I found just how delicious photography can be.
Allow me to introduce myself. My name is Daniel Gerichter: Budding amateur photographer; avid food-eater.
I like to think that my enthusiasm for geeking out over gear more than makes up for my lack of knowledge about it. My mission on this blog is to show my growth as a photographer by taking a variety of equipment out around my home town. I'm lucky enough to live in a place where there's any number of events to see – most of which look great in a camera lens.
And so, with the arrival of CraveTO – a street food festival in the hallowed parking lot of Honest Ed's – I posited that the right gear and subject matter can bring the pro out in anyone.
My weapon of choice? The Canon SL1 DSLR. I made this choice based on its compact size and ease of use. I accompanied it with the Canon EF 40mm f/2.8 STM Pancake Lens. This choice was based on its unobtrusive design, and propensity for beautiful, soft-focus backgrounds.
Surely enough, I was not disappointed. The folks at Gushi, Pancho's Bakery, Ice Volcano, Pretty SweetTO, Terra Nera, ESE, Hot Bunzz and Buster's Sea Cove had busy crowds to contend with and yet found the time to explain their process and discuss their passion for food. My only regret (there were few that day) was the inability to accommodate every single item on the menu.
With the SL1, it was easy enough to keep the stars – the food – in absolute focus. In fact, due to the combination of bright, natural light and the shade provided by the vendors' booths, I chose to stay in Auto mode the entire time. I played around with ISO settings, trying to get different exposures, which always managed to compliment the texture of the food. Canon takes particular pride in the compact size of the SL1, and a few short hours with it showed me why. It should be noted: I managed to go from booth to booth, carrying this incredibly powerful camera, getting exactly the shot I wanted every time. I didn't once feel strain or bogged down by my equipment, nor did I worry about it getting in the way while I was setting up a shot. As a bonus, I used the Matin Fast Action Strap III to carry what was ultimately a fairly light load. At one point, I was checking my shots out on the LCD while chewing on some fresh Churros from Pancho's. It occurred to me that such a thing probably isn't possible with a clunkier DSLR.
An afternoon spent with the SL1 showed me how to be patient with subject matter, how to combine manual and automatic focus for an ideal shot and how to work the aperture and ISO settings to my benefit. I would have loved to have seen what a more powerful lens could have done, but clearly that's the point here. I was lucky enough to benefit from a well-lit environment, with still subjects. I would happily take the SL1 out again.
After bringing these pictures back to my computer, I found that a tiny bit of shadow/highlight and colour correction (about 1 minute per shot) absolutely put these over the top. Which is to say that with very little post work, this camera takes pictures that are ready for prime-time. Instagram has nothing on this bad boy.
Enjoy the photos but please feel free to let me have it with your comments and questions. One does not improve at anything without the proper critiques, so let em fly. I can take it.
But enough from me, it's time to get your food pic fix on.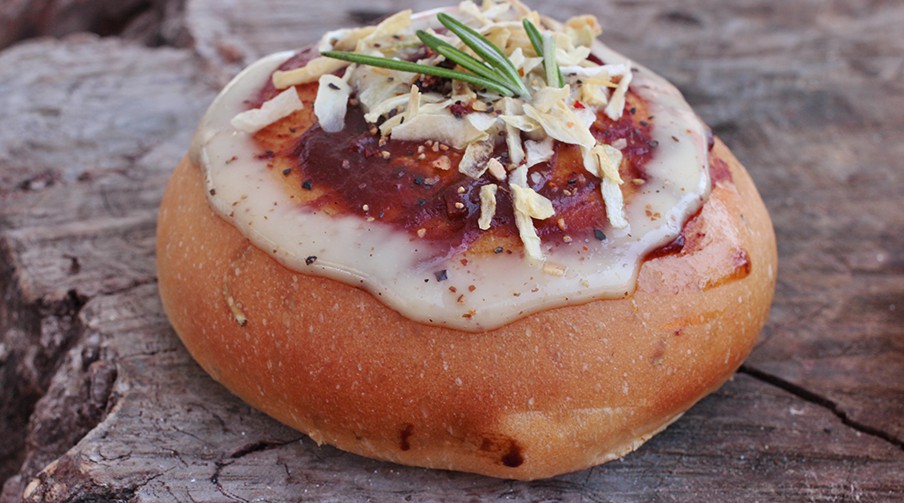 f/10.0 | 1/80sec | 200 iso
BBQ Bison bun by Chef Michell Stern at Hot Bunzz
T: @HotBunzzTO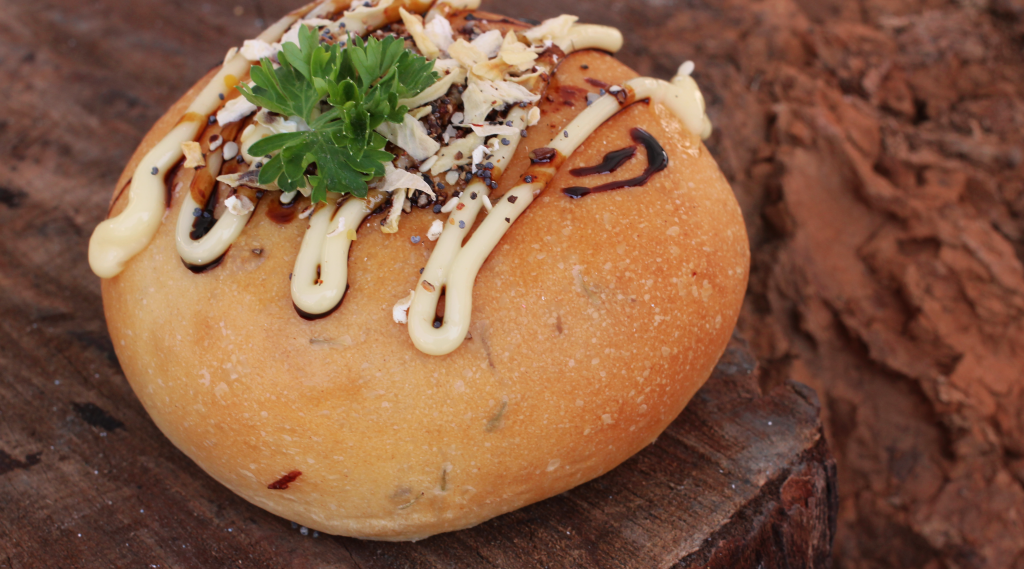 f/10.0 | 1/60sec | 200 iso
Cheese & Mushroom bun by Chef Michell Stern at Hot Bunzz
T: @HotBunzzTO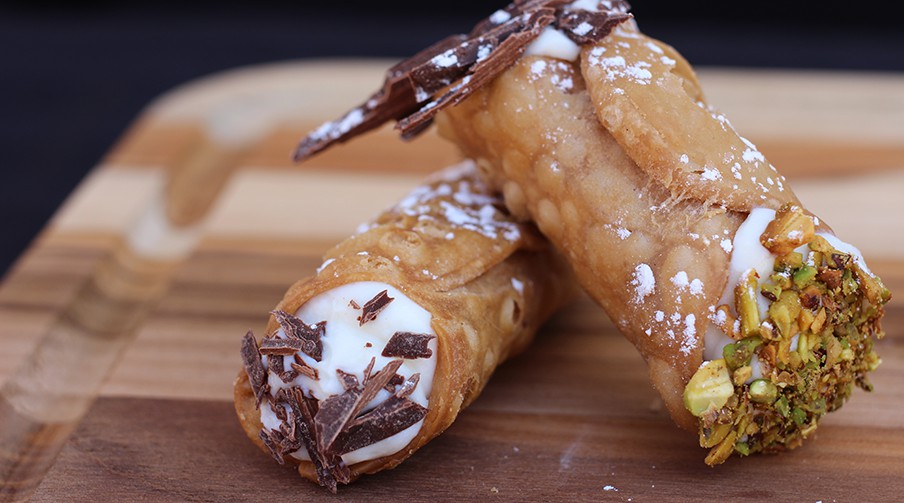 f/10.0 | 1/60sec | 200 iso
Chocolate and Pistachio Canolis by Chef Roberto Marotta at Terra Nera
T: @TerraNeraCa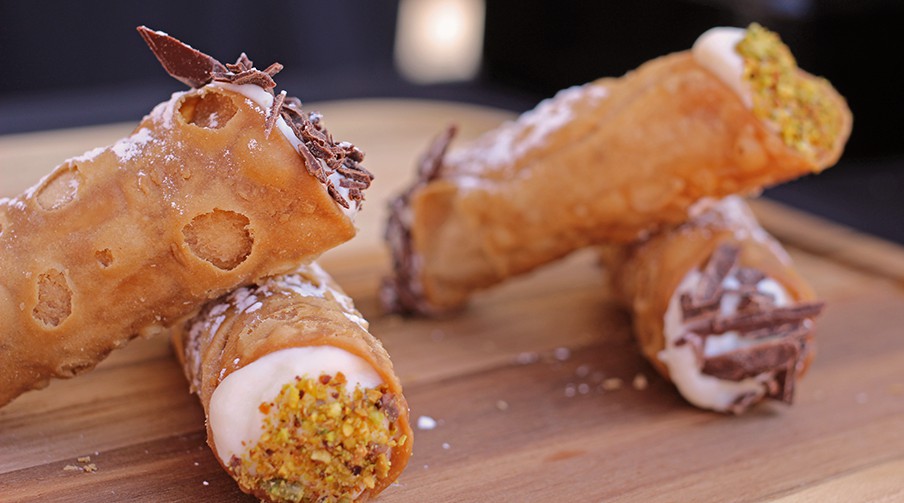 f/4.5 | 1/100sec | 100 iso
Chocolate and Pistachio Canolis by Chef Roberto Marotta at Terra Nera
T: @TerraNeraCa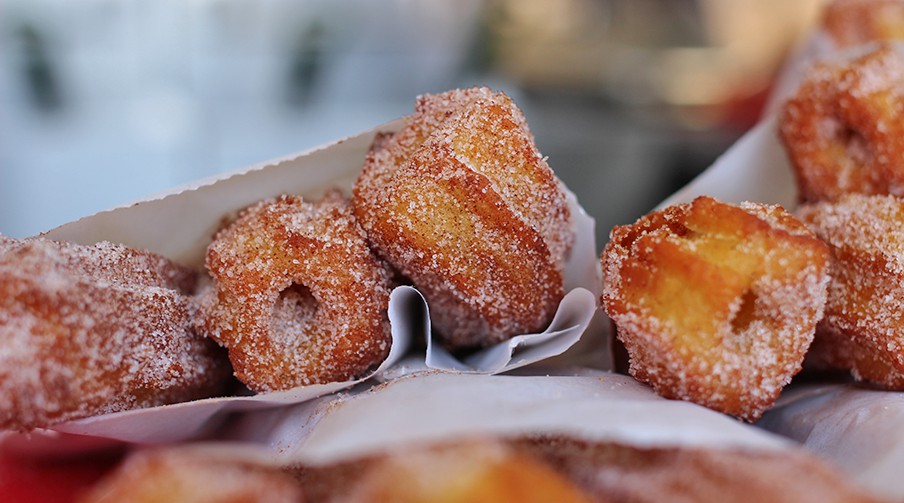 f/4.0 | 1/160sec | 100 iso
Churros by Pancho's Bakery
T: @panchosbakery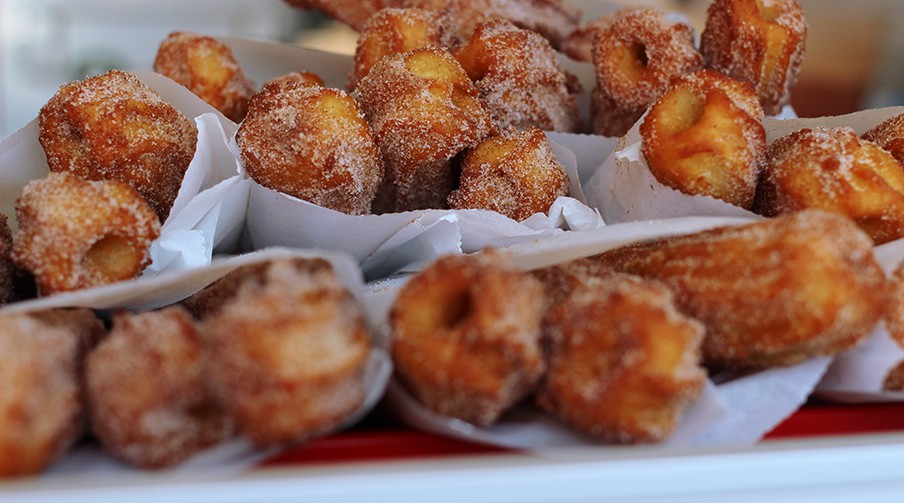 f/4.0 | 1/160sec | 100 iso
Churros by Pancho's Bakery
T: @panchosbakery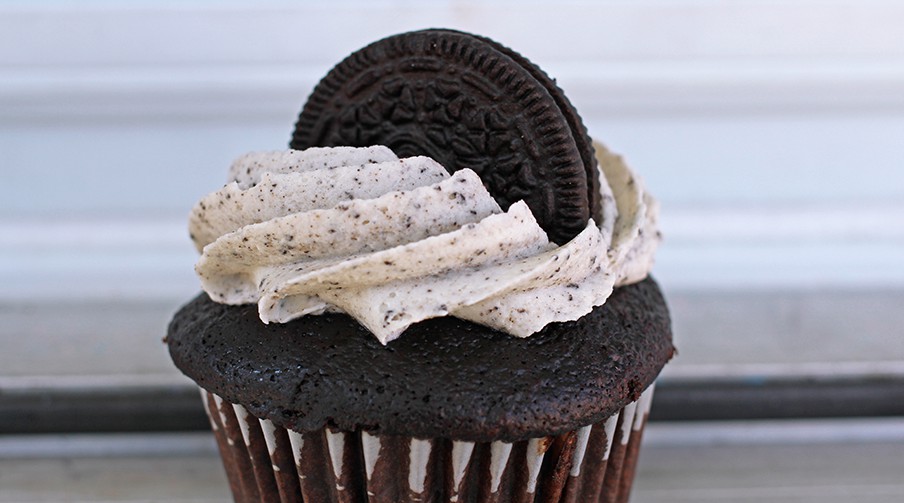 f/4.0 | 1/160sec | 100 iso
Cookies & Cream by Pretty Sweet – A Mobile Cupcakery
T: @prettysweet_to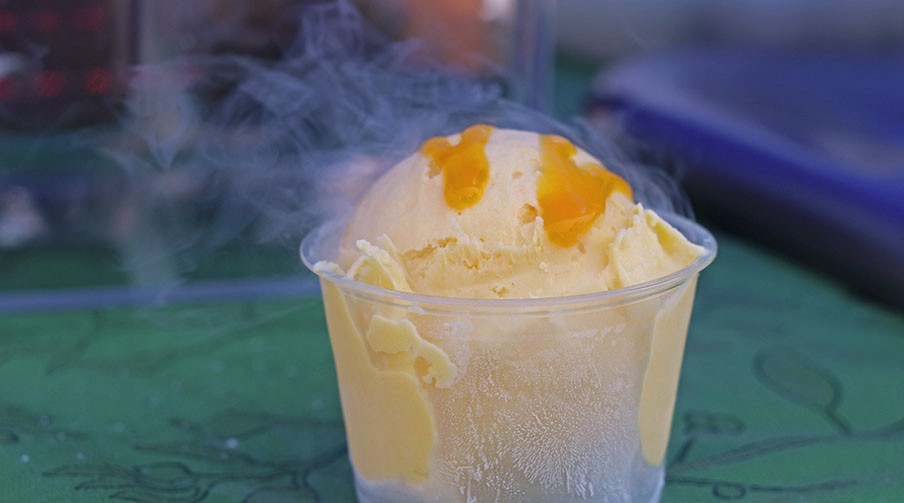 f/5.0 | 1/200sec | 100 iso
Liquid Nitrogen Mango Ice Cream by Ice Volcano
T: @icecreamvolcano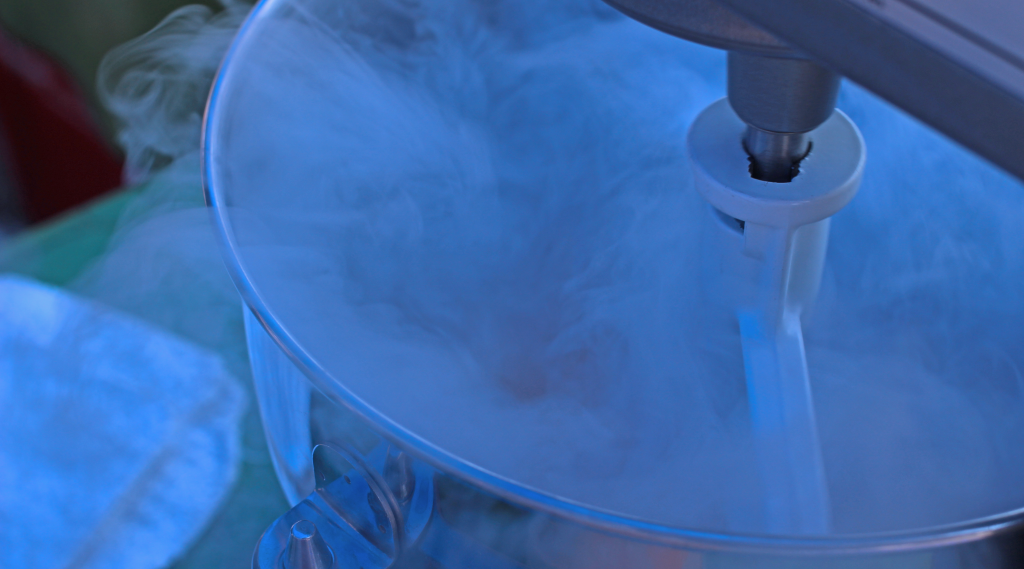 f/5.6 | 1/250sec | 100 iso
Liquid Nitrogen Ice Cream by Ice Volcano
T: @icecreamvolcano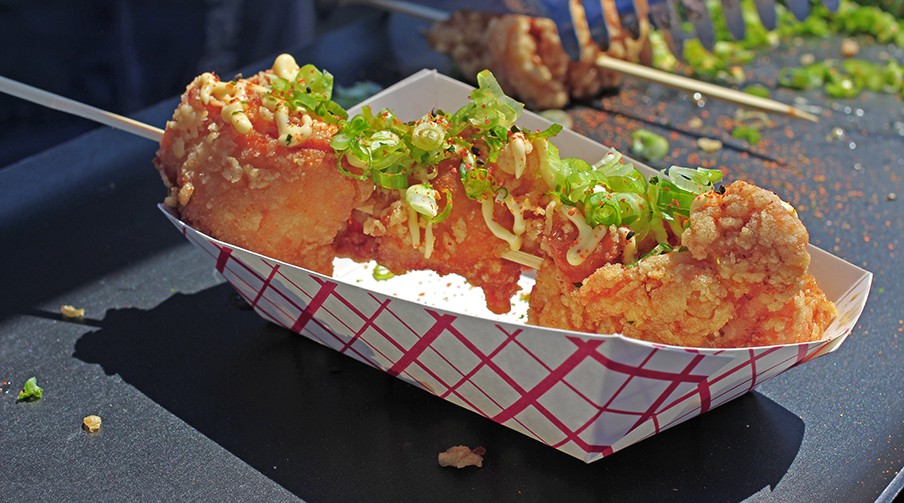 f/7.1 | 1/400sec | 100 iso
Karage Chicken by Gushi
T: @GushiToronto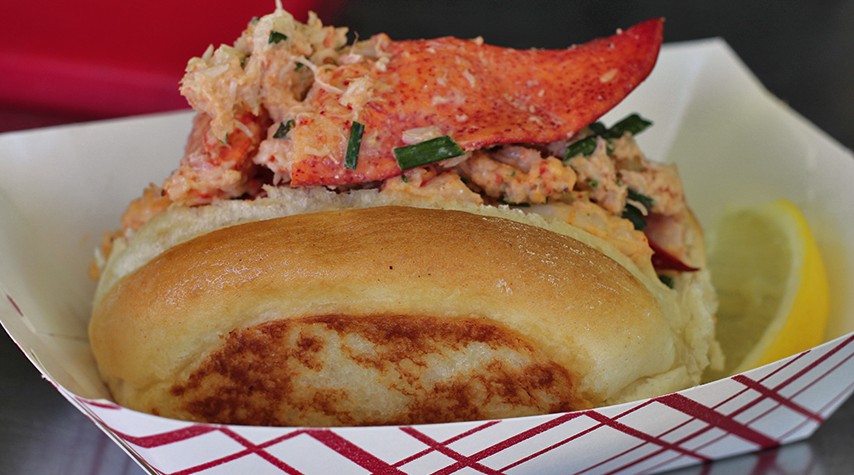 f/6.3 | 1/60sec | 200 iso
Lobster Roll by Buster's Sea Cove
T: @bustersseacove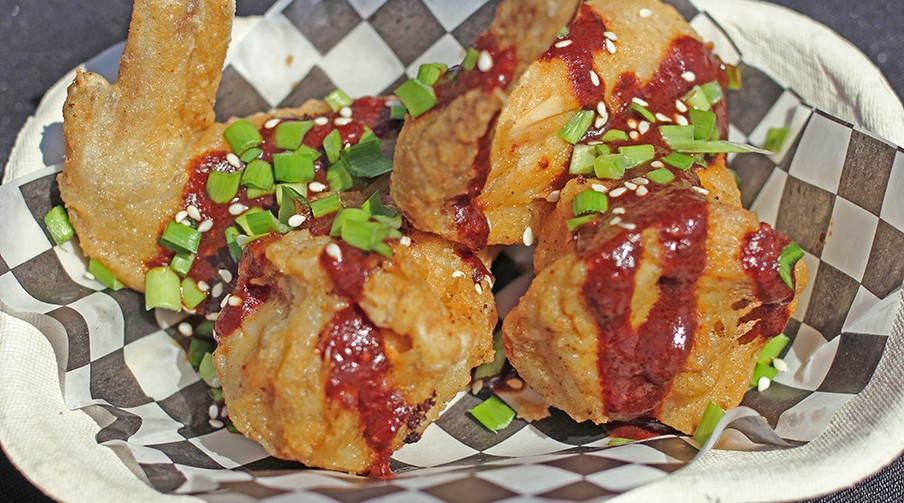 f/4.0 | 1/1250sec | 100 iso
Chicken Wings by ESE
T: @ESEsuavecito