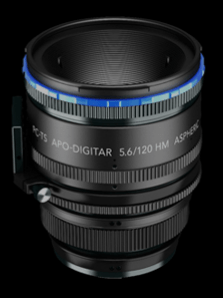 Stymied by Scheimpflug?
Don't be! Photographic creativity can be at your fingertips with this fantastic lens from Phase One. So, if you're intrigued by tilt/shift photography and looking to add some serious glass to your repertoire, have a closer look at this Schneider Kreuznach 120mm f/5.6 TS Aspherical lens.
Not only is it ideal for studio or creative photography where tilt/shift function is required, it's German precision at its best; sharp, crisp quality from edge to edge. It provides 12mm shift, 8 degrees tilt, and 360 degrees rotation on two axes.
And, rumour has it that in June prices will be increasing by as much as 20%, so you might want to have a look at these now!
Check out photographer Adrian Weinbrecht as he explains why he is working with the Schneider Kreuznach lenses on the Phase One 645DF system.