The Sigma MC-21 Mount Converter/Adapter gives shooters using L-Mount [1] cameras such as the Panasonic S1 [2],  a wider range of lens options by allowing Sigma EF-Mount and SA-Mount lenses to be used.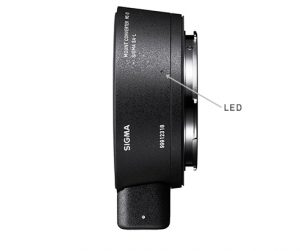 Attaching the MC-21 to an existing Sigma SA or EF mount compatible lens will allow them to be used as L-Mount system lenses.
The MC-21 features a small LED light on the outer part of the ring that changes colour depending on the compatibility of the attached lens.
A green light indicates full compatibility, orange indicates compatibility, but that the lens requires a firmware update and no light at all indicates that the lens is not compatible at all.
[columns]
[column size="1/3″]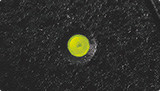 [/column]
[column size="1/3″]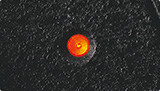 [/column]
[column size="1/3″]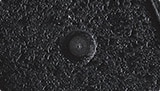 [/column]
[/columns]
There are over 29 lens profiles, (including full-frame and APS-C lenses) pre-loaded on to the MC-21 that optimize the autofocus and aperture control for each lens. The MC-21 also supports camera correction functions such as peripheral illumination, chromatic abberation of magnification and distortion.
Information such as lens type, focal length, F number, and other tags are embedded as Exif data in each image file.
The MC-21 also comes equipped with a socket for mounting a tripod and the inside of the barrel is covered with flocking to prevent internal reflections from reducing lens performance.
The Sigma MC-21 Mount Converter (Canon EF Lens to L-Mount Body) ships towards the end of May and retails for $329.99 CDN.
---
[1] – March 29, 2019 Update from Sigma – "When we announced the MC-21 on February 26th, 2019, we mentioned that it was compatible with cameras manufactured by Leica Camera AG. However, the specifications have changed and it will not be compatible with Leica's existing L-Mount cameras. We sincerely apologize for the inconvenience this situation may have caused."
[2] – Please note the following information when using the SIGMA MOUNT CONVERTER MC-21 in combination with LUMIX S1 and LUMIX S1R released by Panasonic Corporation.
Only AF-S works in Autofocus Mode. AF-C cannot be selected.
The Auto continuous operation cannot be used during video shooting.
Touch AF cannot be used
With lenses incorporating MO (Manual Override), operation in manual mode is possible only after focusing.
MF guide is not available.
The image stabilization function inside the camera body and the lens cannot be used simultaneously. Please ensure only one of these is selected.
The AF Function Button and the Focus Preset Button incorporated on some lenses cannot be used.