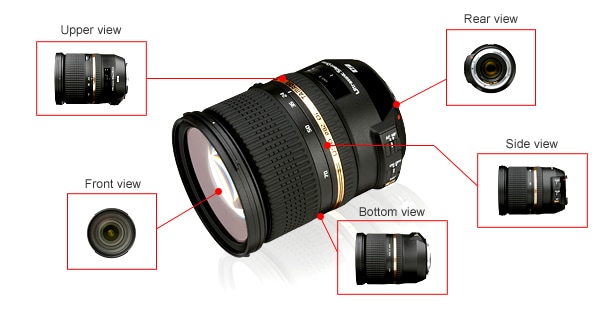 I have to admit that reading this great review of Tamron's 24-70 2.8 VC lens on Dpreview's website really piqued my interest. Speaking as a former Canon guy, I had owned the 28-75 2.8 Tamron lens and loved it. I'm not going to get TOO technical about this (I leave that to Dpreview) and instead I'm going to give you facts, photos, and some pros and cons.
The photos below were shot at McLeans Autowreckers (my 2nd trip there) using the 24-70 2.8 (with a Nikon D800) for almost all of my shots. It's the perfect walk around lens for a trip like this. I did use a tripod for most of my compositions, but with the light being as strong as it was there was no need for the built-in Vibration Compensation (Tamron's version of VR). As a rule of thumb, I leave VC/VR off when walking around. It tends to drain the camera's battery quickly  if your camera is on frequently.
The true test of a quality lens is how it shoots when wide open, and how sharp the results are. Overall, my tests below prove the Tamron 24-70 met my expectations of a lens of this caliber. It's got excellent optical quality, even when being used wide open and also with the lens at varying F stops (up to F-8).
What's more, it's got super fast auto focus, and is so silent that the mosquitos buzzing around my head were louder by comparison. Every focus point I picked while using the Live View was dead on accurate. The Tamron 24-70 could be my go-to walk around zoom lens.
Up till now, I've outlined the good. I do however have 2 pain points, but they're minor.
The lens is heavy, which can be an issue when you use a fast zoom. Shooting a wedding with this lens would give my forearms quite the workout.
82 mm filter thread: I only really use 1 or 2 filters, but they're both expensive in this size. Most of us have 77mm filters already, I like to shoot with Polarizer, and 10X ND or so they call it the big stopper!
That being said I give the Tamron 24-70 2.8 VC a big thumbs up, especially when considering the price savings over Nikons 24-70. I enjoyed testing it and if the weather holds up, I might take it out again this weekend for some further testing. I'd like to try the VC, and see how that holds up as I didn't get to try it yet.
As a final note, when I owned my 28-75 Tamron years ago I almost always had to correct for Chromatic Aberration. I couldn't find any issues in this area with the 24-70 when zoomed in at 100%. That's some Good going,  Tamron engineers. You've designed a great new optic that will last for years.