Hong Kong based lenses manufacturer SLR Magic today announced new CINE 25mm T2.1, CINE 32mm T2.1, CINE 50mm T2.1 and CINE 85mm T2.1 APO-MicroPrime lenses specifically made for EF mount cameras.
Read the SLR Magic press release below to learn more…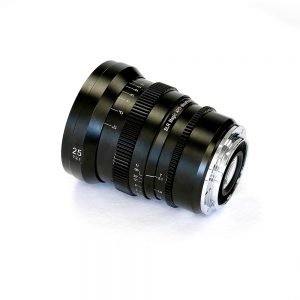 Hong Kong, China (November 13th, 2019) – Special announcement! You asked, we delivered! A labor of love in the making, we knew just how important this mount offering is to the multitude of camera owners and operators. But wait, there's more! We took all the optical goodness from our flagship range of APO Primes and implemented them into this EF range! So, behold, APO Primes in a MicroPrime form factor. SLR Magic now offers the APO-MicroPrime lens family in EF mount. Starting with the SLR Magic APO-MicroPrime CINE 25mm T2.1, SLR Magic APO-MicroPrime CINE 32mm T2.1, SLR Magic APO-MicroPrime CINE 50mm T2.1, and the SLR Magic APO-MicroPrime CINE 85mm T2.1.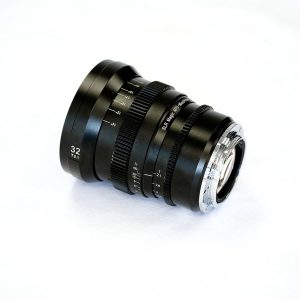 They achieve outstanding images under challenging lighting conditions. When taking pictures with many image-dominant, open light sources, it is common for correction defects to show up. These apochromatic (APO) lens, longitudinal chromatic aberrations are corrected by its unique optical design and special selection of optical elements. The color defects are therefore significantly lower than the defined limits. Bright/dark transitions in the image, and especially highlights, are rendered with no colorful artifacts. Thanks to the low level of longitudinal chromatic aberration, there are no visible aberrations. So an illuminated portrait scene by night with many light sources in front of and behind the actual focal plane appears close to reality, without displaying complementary, color contrast edges. The excellent performance delivered by the SLR Magic APO-MicroPrime CINE lenses are consistent for all shooting distances. Its high performance with an open aperture also makes this lens a good choice for close-ups or portraits. The SLR Magic APO-MicroPrime CINE lenses take full advantage of modern high-resolution camera sensors up to 8K as well as support for a full frame image circle up to 46mm, resulting in impressive resolution in the images, even for the finest detail.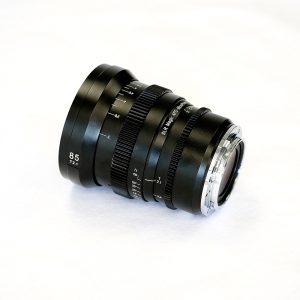 The lens has a completely new optical and mechanical design, which was developed taking into account the special and increasing requirements of high-resolution cameras. The smaller footprint is designed to optimise more practical shooting styles, lower the payload, facilitate speed of use, storage and portability, without compromising professional standards and requirements. Each lens will only weigh approximately 900g and sport a 150 degree focus throw so you can still perform fine focus adjustments and yet execute focus pulls by hand. The overall size reduction gives us a 85mm outer front but still utilising the 82mm thread inside.
As a continued dedication to anamorphic lenses, some of the lenses in the APO-MicroPrime CINE lens family would be compatible with the SLR Magic Anamorphot adapter.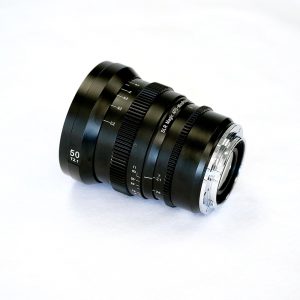 We are super excited to finally provide our APOs in a new form factor and a mount that has been highly requested from all our fans, friends, users and customers of SLR Magic.
SLR Magic will start shipping the APO-MicroPrime CINE 25mm T2.1, SLR Magic APO-MicroPrime CINE 32mm T2.1, SLR Magic APO-MicroPrime CINE 50mm T2.1, and SLR Magic APO-MicroPrime CINE 85mm T2.1 lens (MSRP: $1,499 US) will be available from authorized SLR Magic dealers beginning of December, 2019.
SLR Magic is currently looking for volunteers to test the the APO-MicroPrimeCINE lenses at a special price. If interested:
Send an email to support@slrmagic.com with the subject " SLR Magic APO-MicroPrime CINE volunteer – (your name)".
Volunteers must be using camera kit lenses with EF mount compatibility.
Include sample videos/photos or link to photo/video reviews you have done in the past.
The SLR Magic APO-MicroPrime CINE lenses will be first presented at ProFusion Pro Imaging Expo 2019 fair. There would be a demo set at the SLR Magic booth (No. 1717, Hall A) during the fair which are to be held in Toronto Convention Centre from 13th to 14th of November 2019.