The Panasonic LUMIX S 70-300mm f/4.5-5.6 MACRO O.I.S. is a new L-Mount lens for LUMIX S Series mirrorless cameras that Panasonic says was designed to focus specifically on professional use.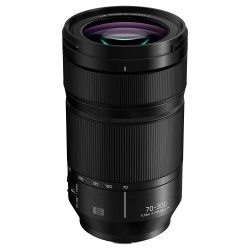 Boasting "high descriptive performance and beautiful bokeh" throughout the entire zoom range, the lens also provides high-speed, high-precision AF and Dual I.S. making it ideal for use with fast moving subjects in both still and video applications.
The LUMIX S 70-300mm features 17 optimally aligned lens elements in 11 groups including 1 UED (Ultra Extra-low Dispersion) lens, 2 ED (Extra-low Dispersion) lenses and 1 UHR (Ultra-High Refractive Index).
Panasonic says that the elements "effectively suppresses both axial chromatic aberration at the tele-end and chromatic aberration of magnification at the wide-end" and that the "UHR lens achieves uniform image quality from the center to the edges of the image while contributing to overall downsizing of the lens unit."
The lens also boasts a minimum focusing distance of 0.54m, with a maximum magnification of 0.5x at 300mm and the circular aperture features an 11-bladed iris diaphragm to provide "beautifully rounded bokeh".
Focus control with a maximum 480 fps high-speed sensor drive provides ultra-fast, high-precision AF.
Combined with the body IS (image stabilization) found on Panasonic S-Series cameras, the O.I.S. (Optical Image Stabilizer) adds an extra 5.5-stops of compensation.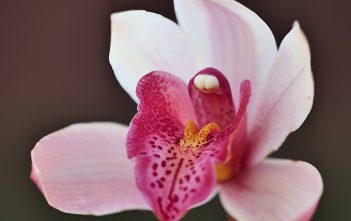 It features a compact, light weight and rugged dust/splash-resistant design that Panasonic says "withstands use under harsh conditions even at 10 degrees below zero."
The front elements have a fluorine coating to repel water and oil and prevent them from attaching. The filter diameter is 77 mm.
To further enhance performance when shooting video, the lens features a mechanism that minimizes focus breathing, helps to suppress focus shift while zooming.
---
The new LUMIX S 70-300mm F4.5-5.6 MACRO O.I.S. boasts high descriptive performance and beautiful bokeh at entire zoom range, which makes it possible to render exceptionally impressive photo and video. It also provides high-speed, high-precision AF and Dual I.S. for agile mobility to be used in wide-ranging situations including sports, animals, portraits aircrafts and vehicles.