The original Lumix GH5 was a hit with videographers when it was released last year and it looks like the GH5S is going to be as big a hit when it hits retailers shelves later this spring.
With last year's release of the Lumix G9, Panasonic stated that they wanted to shift focus back towards the needs of "still photographers". But with the announcement of the GH5S, the pendulum has swung back the other way with a camera that is once again aimed squarely at video shooters.
---
Unlimited recording in C4K/4K 60p/50p. Breathtaking low-light image quality driven by an advanced new image sensor. And a focal length that's always perfect, thanks to a multiple aspect ratio recording. The highest video performance in LUMIX history gives you the power to capture the world — and change it.
---
So what's New with the GH5S?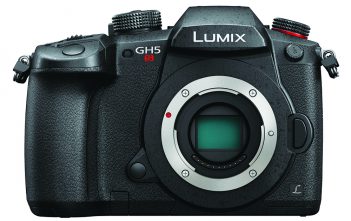 Well, on the outside, with the exception of a couple of red visual embellishments such as a red S and a big red REC button, not much.
The body is almost identical to the previous GH5 (after all, why mess with something that works?) so people familiar with that shouldn't have an issue with the new body.
The body is also weather sealed, making it splash/dust proof as well as freezeproof down to -10-degrees.
It's also slightly lighter than the previous model due to the removal of the internal image stabilization system.
---
---
Cosmetic changes aside, Panasonic has made some serious internal modifications. The improved micro-four-thirds "Dual Native ISO" sensor is smaller than the original at 10.2-megapixels (about half of the original GH5) but according to Panasonic, offers up to ISO 51200 native (two stops more than the GH5) "with minimal noise" and up to ISO 204800 when using extended ISO.
The big news, and real reason to buy this camera, is its upgraded video capabilities which, in a first for mirrorless cameras, offers unlimited recording time, in Cinema 4K (4096 x 2160) 60p quality, and in an exclusive to the GH5S, the ability to record in multiple aspect ratios (4:3, 17:9, 16:9 and 3:2) without changing the focal length. This feature is available in all modes, including still photography.
The GH5S features 4:2:2 10-bit live output in C4K/4K 60p/50p video via HDMI to an external recorder or monitor, while simultaneously recording to an 4:2:2 10-bit internal SD card.
Other new video features include:
Pre-installed V-LogL Video Recording Function and Hybrid Log Gamma for 4K HDR Video
LUT display function
Built-in video scopes including
Display shutter angle/shutter speed
ISO display in terms of decibels of gain
Time code in/out via flash sync port
The GH5S uses depth from defocus technology and ultra-high-speed digital signal processing to achieve fast auto focusing over 225 focus areas. Eye/face recognition, tracking AF, 1-area AF and Pinpoint AF are also available for more precise focusing.
Finally…
While the GH5S isn't going to be for everyone, it will probably interest film students and documentary shooters looking for an affordable entry point and even professional filmmakers looking for very cabable B-camera.
---