After months of rumours, Canon has officially announced the development of their much anticipated EOS R5 mirrorless camera and boy oh boy, it doesn't disappoint!
New Sensor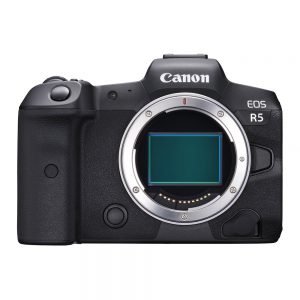 According to Canon, the EOS R5 will feature "a newly designed CMOS sensor, new image processor and new state-of-the-art optical technologies"
But the list of new features doesn't stop there. Canon has really listened to its customer base and added a lot of features that they found lacking on previous EOS R models.
High-Speed Continuous Shooting
The newly developed CMOS sensor gives the EOS R5 a speed boost with high-speed continuous shooting of up to 20 frames-per-second (with the silent electronic shutter) and up to 12 FPS (with the mechanical shutter).
It's worth noting that these types of continuous shooting speed speeds are impressively close to that found on the previously announced 1DX Mark III DSLR and will be a feature to make professional sports and wildlife photographers sit up and take notice.
IBIS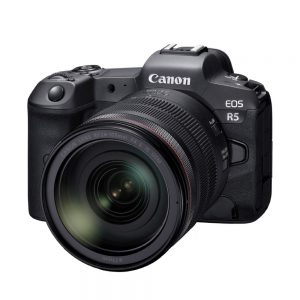 At long last, the EOS R5 will be the first Canon body equipped with IBIS (In Body Image Stabilization) which can be used in conjunction with Canon's extensive list of lenses with in-lens stabilization (IS).
Dual Card Slots
Previous versions of the EOS R were derided by people for only featuring one card slot. Well, the EOS R5 fixes that by including dual-card slots that will support automatic transfer of image files from the camera to Canon's new image.canon cloud platform.
8K Video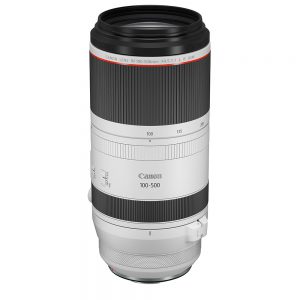 Details are a little vague on this one, but Canon says that the R5 will be able to capture 8K video, but haven't provided any details as to what types of video codecs, data rates, crop values or sensor resolution will be available. Canon also mentions that shooters will be able to "extract high-resolution still images from the video footage."
New RF Lenses
In addition to the EOS R5, Canon has also announced plans to release seven new RF lenses and two new RF lens extenders later this year, which include the RF 100-500mm F4.5-7.1 L IS USM and RF 1.4x and RF 2x Extenders
If you want to get a preview look of the EOS R5 it will be on display later this month at the 2020 WPPI Show (February 25-27) in Las Vegas.
The new Canon EOS R5! Click Here to Sign up to be the first to know in Canada

The new EOS R5 full-frame mirrorless camera currently under development will fully leverage the advantages of the EOS R System, helping to produce a camera that features high-speed continuous shooting and 8K video recording. Furthermore, the camera will provide photographers with more efficient workflows thanks to improved transmission functionality, operability and reliability.