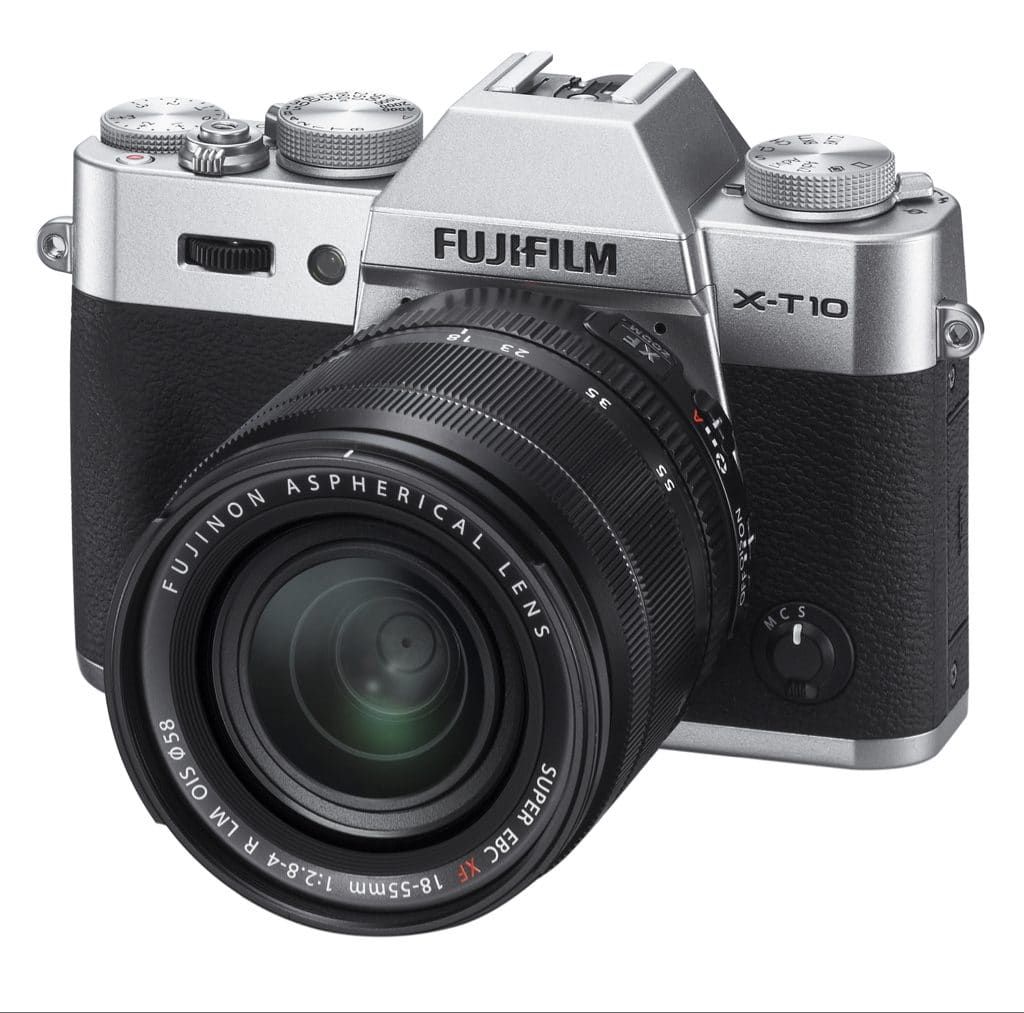 Hot off the production line, the FUJIFILM X-T10 Compact System Camera is the newest addition to Fujifilm's very successful "X Series" line of mirrorless cameras.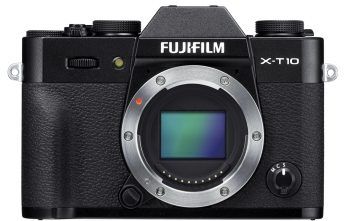 Built on the X Series foundation of simplicity and elegance, the Fuji X-T10 offers many of the same features as it's bigger brother, the X-T1, including its award winning, high sensitivity, DSLR-size (16.3MP APS-C X-Trans CMOS II) sensor, 8 different advanced filters and high resolution viewfinder.
Features
If you're new to photography, the X-T10 features an SR Auto mode that eliminates all the guesswork, yet still allows for easy access to full manual controls with the numerous control dials available if you want to play around with the settings. Creative shots will come easily with the X-T10's built in time lapse function, numerous creative filters and multiple exposure ability. Action shots will be a breeze, with the X-T10's impressive focusing speed and accuracy and incredibly fast shutter speeds. Throw in the ability to easily transfer your images wirelessly to any smart device for quick and easy sharing and you've got a great little package.
The X-T10 will also give you the ability to shoot HD video with two different settings> The Full HD mode (1920×1080 60p/50p/30p/25p/24p), allows for approximately 14 minutes of continuous shooting, while the HD mode (1280×720 60p/50p/30p/25p/24p), will give you approximately 27 minutes.
Latest Firmware
Those who purchase the X-T10 will also experience Fujifilm's latest firmware (not available for the X-T1 until the end of June) which adds a whole host of improvements including, exposure compensation in manual mode, expanding the T setting on the shutter dial to cover the full range of available shutter speeds, getting rid of the macro button, and finer grid-lines to less obscure your scene.
One of the most exciting improvements of the latest firmware, is the introduction of an entirely new autofocus system. The update gives shooters new zone & wide tracking modes, more accurate single-point autofocusing performance, improved shutter speed dial operation, auto macro abilities and most exciting to us, the new eye detection capability within the face detection setting.  This is a feature that portrait shooters will love, giving the ability to accurately focus automatically on your subjects eyes rather than trying to get a crisp shot on your own.
Hardware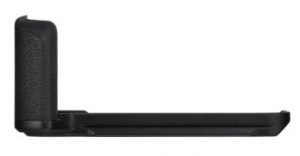 While the body on the X-T1 is entirely made of magnesium, the X-T10 features magnesium on the top and bottom portions of the body, the benefit being a reduction in weight by a couple of ounces. Now, this might not seem like a big deal, but trust us, if you've held a camera in your hands for any length of time, the loss of a couple of ounces can make for a far more comfortable experience. Speaking of hands, if you've got large ones, you might find that the X-T10 feels a little small when holding it. Luckily, there will be a metal handgrip attachment which will make it feel a little beefier, and probably more comfortable to hold.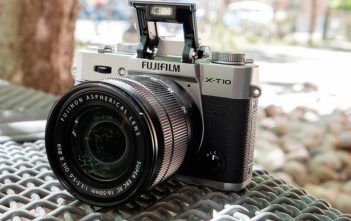 From what we have seen, most of the X Series attachments should work with the X-T10, including 3 different removeable flashes, an M mount adaptor and hotshoe mounted stereo microphone. However, the X-T10 does have a flashy little surprise concealed just below the hot shoe mount. Ingeniously hidden, the X-T10 features a tiny little manual pop-up flash (pictured right) with several different modes including fully auto, forced flash, slow synchro, suppressed flash and rear-curtain synchro.
Kit Options
The Fuji X-T10 is available in three different kit packages ranging in price from approximately $899.99 – $1249.99 CDN.
Available kits:
If you're looking for more lens options, the X-T10 will also be compatible with over 16 Fujinon lenses
Conclusion
Feature rich, and priced right, the Fuji X-T10 is well suited for the aspiring photo-hobbyist, weekend shooter or photography student. However, we feel that even photographers who fit into the prosumer market looking for a small carry around camera will be more than happy with what the X-T10 has to offer.