The new Hasselblad 907X 50C combines the CFV II 50 C digital back and the 907X camera body to create a retro looking camera that is anything but retro in terms of performance.
Originally announced last year as a special, matte-black moon landing edition in celebration of the 50th anniversary of the moon landings, this release is for the "regular", more widely available version that doesn't come with the special edition's slightly higher price tag.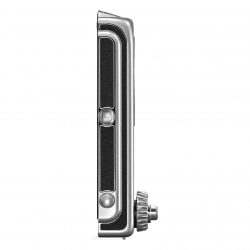 907X Camera Body
The 907X is the smallest medium format camera body that Hasselblad has ever released, featuring a an extremely thin and lightweight body, that weighs in at a paltry 200g without a digital back or lens attached.
Basically a frame mount to house the the CFV II 50 C digital back, the 907X camera body will also mount a wide range of Hasselblad optics including all XCD lenses and all HC/HCD, V System and XPan lenses via their respective adapters.
---
---
CFV II 50 C Digital Back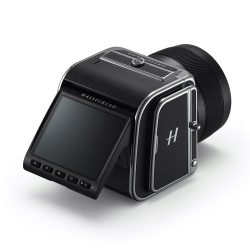 The CFV II 50 C digital back is the actual camera part of the 907X 50C system and is what houses the 50MP CMOS medium format sensor, touch and tilt LCD screen, internal battery slot and other electronics.
The sensor is capable of 14 stops of dynamic range and can also capture full size in-camera JPEG images.
Hasselblad's Natural Colour Solution technology is also integrated into the camera's system, to deliver superb, true-to-life tones that match what the human eye sees.
The digital back also features dual, high speed UHS-II SD card slots and can also be tethered to a Mac or PC.
The CFV II 50 C is also compatible with all V System cameras made after 1957 with the exception of the original SWC model.
Accessories
In addition to the digital back and camera body, Hasselblad has also announced a couple of accessories designed for the system.
The first is the 907X Control Grip which, according to Hasselblad, "brings the most crucial functions right to the photographer's fingertips."
The grip allows for quick adjustment of aperture, shutter speed and fast AF point selection via the joystick control and additional buttons give quick access to image browsing and menu options.
All four control buttons are customizable allowing you to choose from up to 30 different functions.
The other available accessory is the 907X Optical Viewfinder, which mounts on the top of the camera body via a cold hot shoe adapter.
The viewfinder features a wide field of view and markings for XCD 21mm, 30mm and 45mm lenses as well as a centre cross for an autofocus point.
The 907X 50C mirrorless medium format digital camera is comprised of the modernised CFV II 50C digital back and the brand new 907X camera body, connecting Hasselblad's photographic legacy and future into one system.
---
Phocus Mobile 2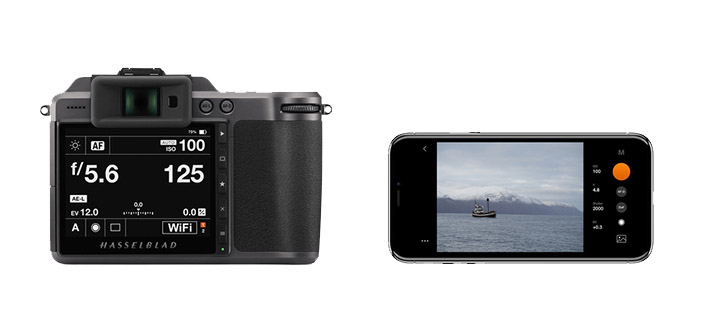 The just announced Phocus Mobile 2 app will let you wirelessly or via USB-C cable tether your X1D II 50c, 907X Special Edition or 907X 50C to your iPhone (7 Plus, 8 Plus and X models) or iPad Pro or iPad Air (2019 models).
The Phocus Mobile 2 allows you to import, edit and rate RAW images and import and rate full quality JPEG images directly to your device.
The app also supports full quality image export, tethered shooting and direct camera control allowing you to adjust camera settings, including aperture, shutter speed and ISO from your device.
There is also a Live View feature for the iPad that sends a live image to the screen. From there, the focus wheel gives you manual focus control and supports focus peaking along with the ability to simulate exposure, preview depth-of-field and control AF area position.
For more information and download links, visit the Hasselblad website here.