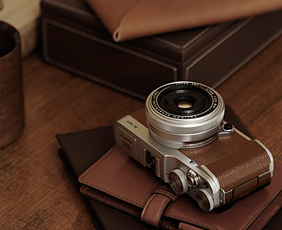 The FUJIFILM X-M1 is the latest contender in the world of compact DSLRs. Mirrorless and versatile, the X-M1 offers the brilliant resolution of its bulkier cousins, but at a fraction of the size. In fact, the X-M1's intuitive button and dial setup allows for one-handed operation – something you simply cannot do with traditional DSLR cams.
The X-M1 also sports a very cool tilting screen. This means that when you're in a big crowd, need an elevated shot or an angle from the ground up, you can literally tilt the X-M1's to see an undistorted view of the exact shot you want.
A Lens for Every Type of Shot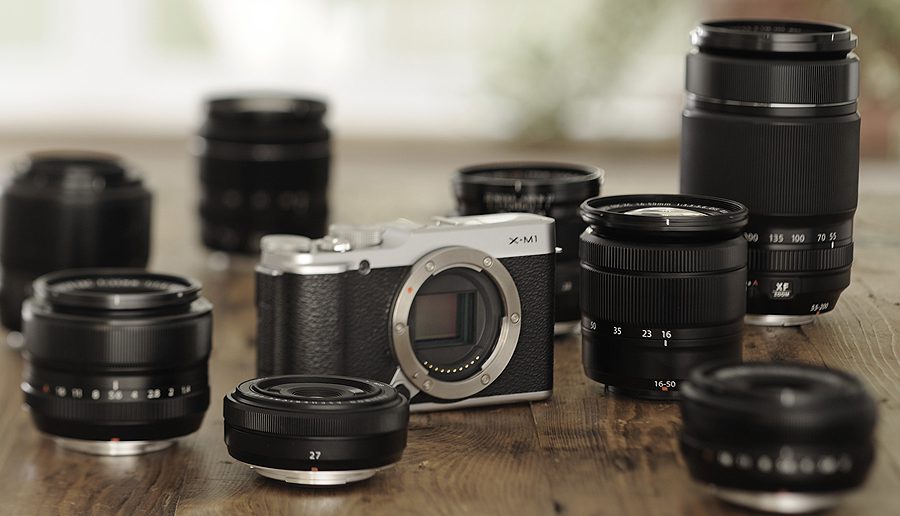 Need more details? Check out this video:

It's a brave new world out there for photographers. Whether you're on vacation, at a music festival or on a long hike, the days of bringing a half-ton of equipment are a thing of the past. The X-M1 gives you the vibrant, beautifully detailed photos you're looking for – minus the bulk.And what's a new DSLR without a ton of lenses to choose from? The X-M1 was tailor-made to support Fujifilm's XC and XF lenses, which are as brilliant and compact as the X-M1 itself. Carry as many lenses as you need without having to lug around a massive kit.
Thoroughly convinced? Buy the Fujifilm X-M1 today.