Leica has just announced their latest M10 rangefinder model, the M10-R that boast a 40MP colour sensor with new pixel design, improved low-light performance, 16 minute long exposure time and ultra silent shooting.
Leica says that the newly developed sensor "represents a considerable increase from the 24 megapixels of the M10", offering reduced image noise as well as wider dynamic range.
The increased maximum exposure time of 16 minutes that might be something astrophotographers and other night shooters will be keen on.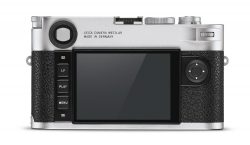 The M10-R has also inherited the ultra-silent mechanical shutter from the M10-P which in Leica's words "helps the user be stealthy, when capturing that decisive moment requires the utmost discretion."
Build wise, the M10-R features an all-metal, die cast magnesium body with a brass top plate and base.
As with all Leica cameras, the M10-R embraces a very German minimal style and esthetic.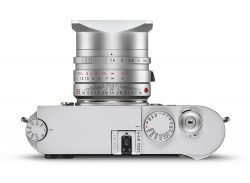 The rear of the camera features the 3-button layout, joystick and 3″ colour TFT LCD monitor with 16 million colours and 1,036,800 pixels as found on the other M10 models.
On the top, you'll find a hotshoe (for attaching the option viewfinder or flash), shutter release button, ISO dial and shutter speed dial.
While Leica recommends pairing the M10-R with native Leica M lenses such as the APO-Summicron-M 50 f/2 ASPH, to achieve it's "full potential", the M10-R is also compatible older M lenses and even R Lenses with an adapter (sold separately).
M10-R Key Features
40.89 MP color sensor
Base ISO 100 / Max. ISO 50.000
Long exposure times up to 16 min.
M10 thin body design
M10 ISO dial
Ultra silent shutter
Touch display
Seamless Leica FOTOS connectivity
Redefining image quality – The new 40 megapixel flagship M Leica Camera is excited to introduce the latest version of the company's legendary rangefinder camera: the Leica M10-R, complete with a new 40 megapixel full frame color sensor and all the improvements of the entire generation of M10 cameras.