The new Leica SL2 features a 47 megapixel, full-frame CMOS sensor, in-body sensor shift image stabilization , weather-sealing and improved ergonomics, pro-level 4K video features and more.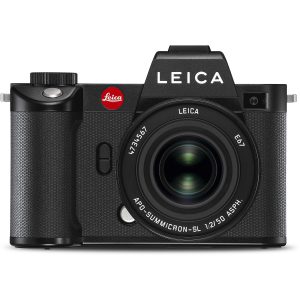 Features
The new 47 megapixel sensor features an ISO range of 50 -50,000, "enormous dynamic range" and colour depth of 14 bit per RGB channel.
Leica says that the new "state-of-the-art" sensor based Body Image Stabilization (BIS) offers up to 5.5 additional stops of stabilization (for both stills and video), and will work with any SL mount lens, including adapted non-stabilized Leica M lenses.
---
See the World's first appearance of the Leica SL2 only at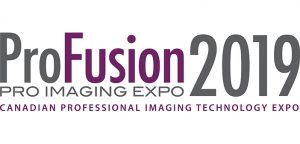 November 13 – 14 in Toronto.
---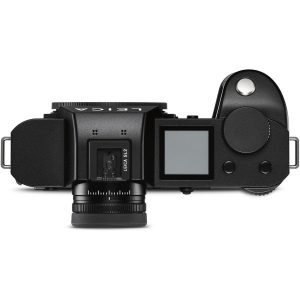 The new Maestro III processor enables fast shooting speeds of up to 10fps (20fps with the electronic shutter) and allows for virtually zero shutter lag.
The new BIS also allows for the new Multishot mode. This new mode (camera must be mounted on a tripod) work by taking up to 8 frames in rapid successions with half-pixel sensor shifts in between each one. The resulting frames are then combined in to one ultra-high-resolution image of up to an almost unheard of 187 megapixels.
---
---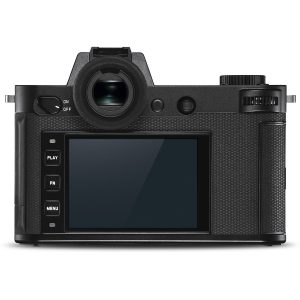 There is a new OLEDEVF features 5.76 million dots of resolution that "guarantees the clearest view and composition through a Leica lens" and a larger 3.2″ LCD screen that displays the "streamlined menu interface".
Located beside the LCD are the three control buttons that allow you to access all camera functions.
The menu system itself offers a split interface, with photo and video functions kept separate so that if you are shooting photo or video you don't have to hunt through both sets of options to find the one that you are looking for.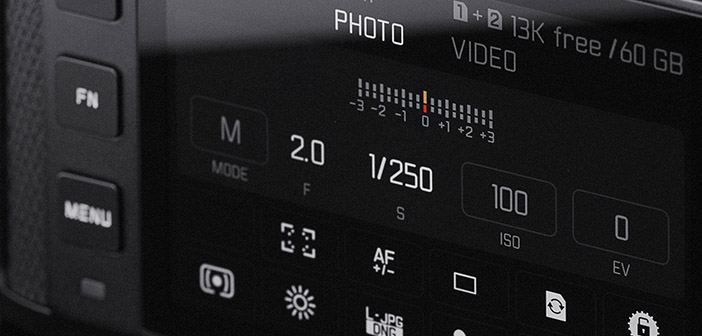 4K Video and Cine Mode
The Leica SL2 records 4K up to 60 fps and Full HD at up to 180fps across the full sensor, and can save 10-bit footage directly to the dual memory cards or external monitor.
It also offers a cropped (approx 1.6x) 5K mode (up to 30fps), and built-in 3.5mm headphone and mic jacks.
Cine Mode transforms the camera into what Leica says is essentially a "manually controlled cine camera, and changes the language to more cinematographer friendly terms such as, shutter angle (shutter speed), ASA (ISO) and T-Stops (F-Stops).
Other Features
The SL2 also allows you to turn off noise reduction during long exposures, features face/body detection and moving subject tracking with Intelligent-AF, the ability to find-tune focus settings and Smart AF mode.
The weather sealing is IP54 certified, meaning that it offers a high-level of protection against particles such as dust and dirt, and a decent amount of protection against water splashes.
Leica SL2 Key Features
47 MP High Resolution stills and 4K video
Built-in Body Image Stabilization
Leica Object Detection Autofocus with face/body tracking
IP54 Weather sealed full-metal body made from aluminum and magnesium
Enhanced ergonomic design
Leatherette wrap around front and rear
Streamlined three-button rear control layout with customizable function buttons
Upgraded EyeRes EVF – 5.76 MP
Dual UHS-II SDXC card slots
Maestro III Processor
ISO range 50 – 50,000
3.2″ rear LCD – 2.1 million dot resolution
Up to 20 fps (electronic shutter) and 10 fps (mechanical shutter) still-capture speed
14 stops of dynamic range
Multi-shot function (187 MP resolution)
4K video recording across the full sensor
Up to 4K/60p and 5K/30p (cropped)
L-Log and HLG video gamma
Optional Cine Mode
8 or 10-bit recording straight to card
HDMI output for full 10-bit 4:2:2 recording
Built-in 3.5mm headphones and mic jacks
USB-C 3.1 port for in-camera charging and fast data transfer
Leica Camera is excited to bring the next milestone and icon in the company's long history of premium cameras – the new Leica SL2. Building on the platform that was established with the Leica SL when the trailblazing system was introduced in 2015, the Leica SL2 elevates the full frame mirrorless segment to new heights with improved performance, refined ergonomics and streamlined controls.